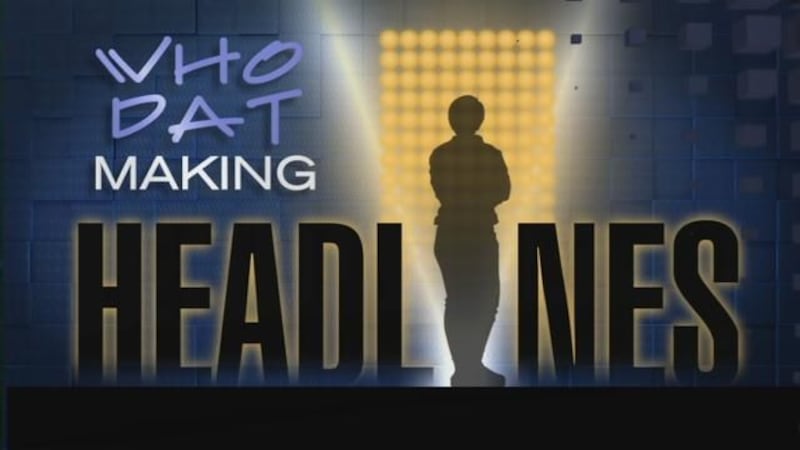 Published: Sep. 7, 2018 at 11:17 AM CDT
NEW ORLEANS (WVUE) -
Mother of the "BeyHive" turns 37.
Superstar Beyonce' celebrated her birthday Tuesday and thanked fans for the "beautiful birthday wishes."
In an Instagram post, Beyonce' reflected on the past year calling it "monumental."
"At 36, I became a new mother of 3. I breastfed twins. I renewed my vows with my husband of ten years."
She adds how she hit the Coachella stage after pregnancy and has been loving touring the world with her family.
Fans in New Orleans can check out Queen Bey and her husband Jay Z when they hit the Mercedes-Benz Superdome stage September 13.
Queen of Soul Mural
Local artists pay tribute to the late Queen of Soul.
According to our partners at Nola.com l The Times Picayune, the mural dedicated to Aretha Franklin is located in an alleyway behind a beauty supply store on Elysian Fields Avenue.
One of the paintings appears to show Franklin belting our "Rock Steady," one of her many hits.
The late soul singer died last month of pancreatic cancer.
Categorical Changes to the Academy Awards
The Academy Awards backtracks its plan to give an Oscar to the "Most Popular" film.
Officials have postponed their decision stating that implementing any new award nine months into the year would create challenges for films that have already been released.
More changes are schedule to come including honoring winners during commercial breaks.
Between six to eight awards will be presented during the breaks and will have their winning moments recorded, edited and aired later in the broadcast.
This move is in order to shorten the length of the show to three hours.
The Oscars will air on February 24, 2019.
Copyright WVUE 2018. All rights reserved.