Louisiana Attorney General blasts Times Picayune over article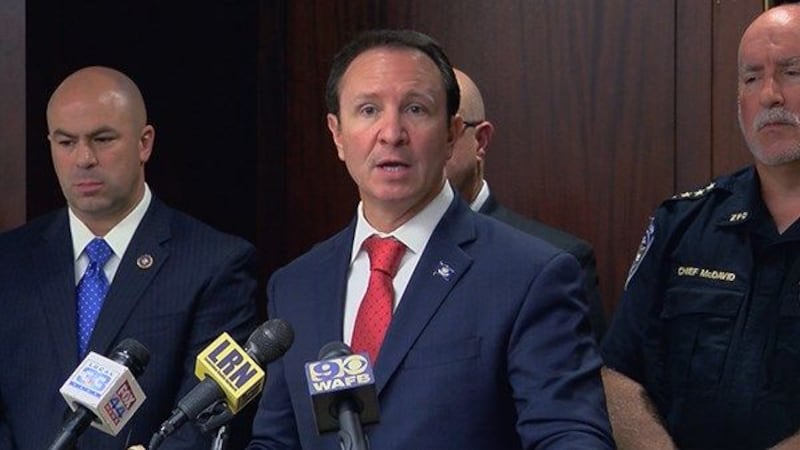 Updated: Sep. 7, 2018 at 10:05 PM CDT
NEW ORLEANS (WVUE) -The State Attorney General blasts our news partners at Nola.com/The Times Picayune over an article with the headline "AG Jeff Landry says he has no authority to investigate Catholic Church Sex Abuse."
Landry wrote an opinion editorial in response to the story saying,"to be absolutely clear and accurate: to date, since I have been Attorney General, my office has not received one single complaint against any clergyman of the Catholic Church in the State of Louisiana or any referrals from a local District Attorney which is required under law for my office to initiate a prosecution. As someone who has successfully won court case after court case on the separation of powers, I have no inclination of overstepping my constitutional authority or doing the Legislature's job."
We spoke with New Orleans attorney Roger Stetter about the issue. He represents 10 people who claim they were abused by a former Church Deacon.
"I think the Attorney General clearly does have the authority to initiate a statewide civil investigation and I think that is something he should do, he is our chief law enforcement officer," said Stetter. "What could be more important than the protection of our children? What could be more important than making our houses of worship safe for children?"
We also spoke to Tim Lennon, the board president of Survivors Network of those Abused by Priests. He says there should be a statewide investigation into church abuse here in Louisiana.
"The whole purpose is not a legal issue, it's the protection of our community, protection of our children and if there is limitations figure out how we can ensure that safety," said Lennon.
In his Op-Ed, the Attorney General also says, "as a practicing Catholic, I wholeheartedly support efforts to root out pedophile priests and end the horrific misconduct by Church authorities."
Landry goes on to say, "If any accusations are brought to my attention of this happening in Louisiana, my office and I will work with state, local and other officials to help find it, root it out and working with local District Attorneys bring predators to justice."
We requested an interview with Landry. But, his office declined.
Copyright 2018 WVUE. All rights reserved.