Plaquemines ordinance requires large fee from out-of-parish hunters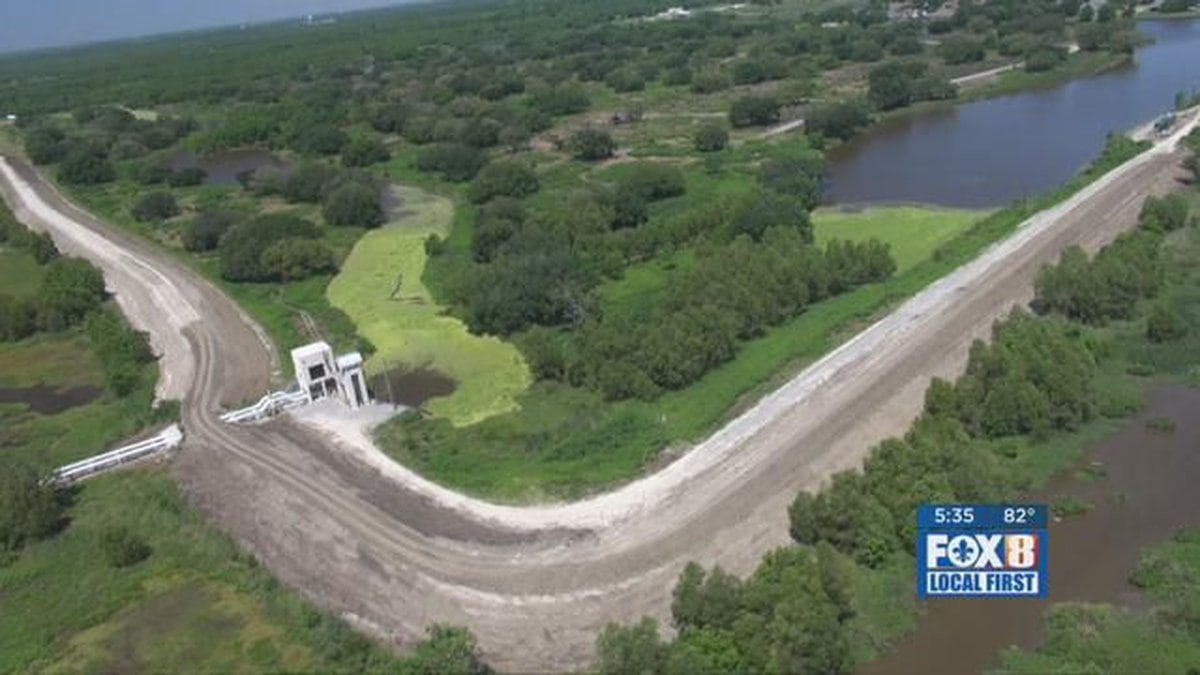 Published: Sep. 8, 2018 at 10:33 PM CDT
NEW ORLEANS (WVUE) - Lots of property can mean lots of problems. Leaders with Plaquemines Parish say, up until recently, they had no way to regulate their resource. Now, they say a new ordinance will help keep folks from unlawfully using their land. Yet, some sportsmen are pushing back.
Plaquemines parish wants a say in what happens on its property— close to 40-thousand acres of land. However, up until recently, an attorney for the parish says that wasn't possible.
"The ordinance was created at the request of law enforcement, more or less, to give them a way to help us manage our land," said Plaquemines Parish Attorney Peter Barbee.
Barbee is talking about a hold harmless agreement the Plaquemines council signed off on several months back. Barbee represents the parish and helped write the ordinance. He says it will address illegal use of their land.
"We were having some turf wars out there. Frankly, some people were pushing back and forth, hunting on our land, claiming it was theirs and I just want to get that straight because good fences make for good neighbors. Having the property lines marked where we know where everybody is is a good idea in my book," Barbee explained.
Barbee says the agreement will give those hunting lawfully peace of mind, while discouraging those who make money off of parish land without permission.
"You have something saying you can be there and if anybody questions you on the law enforcement side, you can pull out...your hold harmless agreement here and say I've paid my fee, the parish says I can use it," he said.
That's a $50 fee for parish residents and $250 for everyone else.
"If I live across the parish line, it costs me more to process this liability waiver than it does if I live on the side of the street that's inside the parish?" questioned Louisiana Sportsmen's Coalition Board Member Daryl Carpenter.
The answer is 'yes' and Carpenter says that price difference is a big concern. He says he's heard of similar fees for out of state hunting and fishing but not parish to parish.
"That's the reason they went up to $250 for anyone who lives out of the parish instead of out of state, is because they're tired of tourists coming down," he said.
But Barbee says there are costs that come with regulations, from enforcement to administrative fees.
"So, why not shift the burden to the people who want to use it, instead of everybody else who's not?" said Barbee. "The local citizens are paying taxes. They're already paying. Why should they be paying as much if you're coming from out of town? We have costs with that."
Still, it doesn't sit well with sportsmen like Carpenter.
"So you live in Orleans Parish and you need some electrical work done on your house and the electrician you hire has an office in St. Bernard Parish. He has to have an Orleans business license to operate but does Orleans Parish charge him five times more just because his physical office is in St. Bernard?" Carpenter said.
The original ordinance was passed April 26 and includes hunting, fishing and recreating. However, that is set to be amended to only include hunters. Barbee says they're not concerned with anglers because those folks are utilizing navigable waterways, which are state-owned. But he adds the agreement will help to minimize damage done to fragile marshland by limiting mud and air boats.
The agreement does not apply to boar hunting.
Copyright 2018 WVUE. All rights reserved.