VIDEO: Kenner firefighters narrowly escape flames as gas tank explodes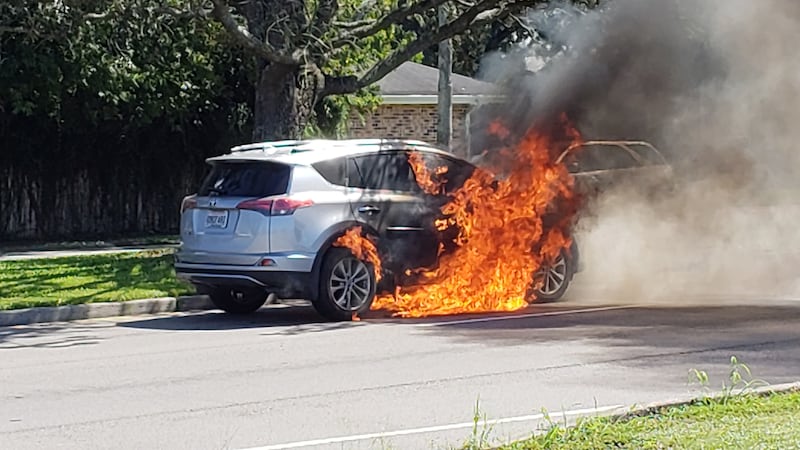 Published: Oct. 2, 2018 at 4:50 PM CDT
NEW ORLEANS (WVUE) - Three Kenner Department firefighters battling a car fire Tuesday afternoon (Oct. 1) narrowly escaped as the gas tank exploded, sending the flames bursting towards them.
The car caught fire around 1:15 p.m. near the intersection of Loyola and West Loyola drives, according to Kenner Fire Department Chief Ryab Bergeron, who called the incident a "close call" for the responding firefighters, who were "very close to the flames," but were able to jump back from the blaze in time.
John Panzavecchia, a neighbor who witnessed the fire, captured a video of the shocking moment.
Bergeron said no one was injured in the fire. As of Tuesday afternoon, the cause of the fire was not known.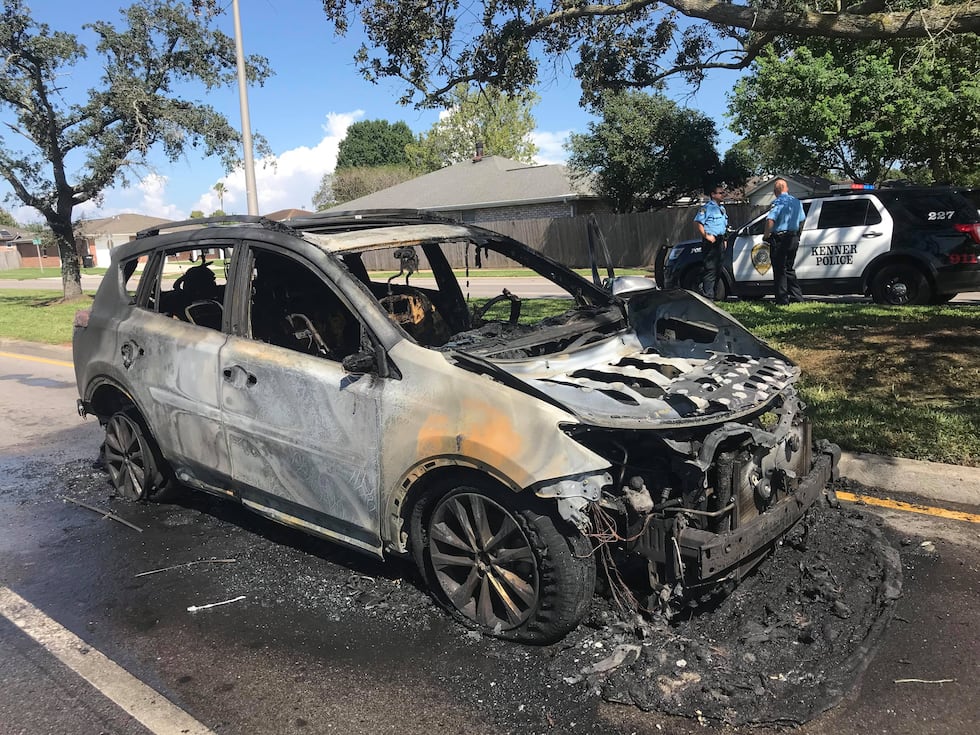 Copyright 2018 WVUE. All rights reserved.