Train derails in Metairie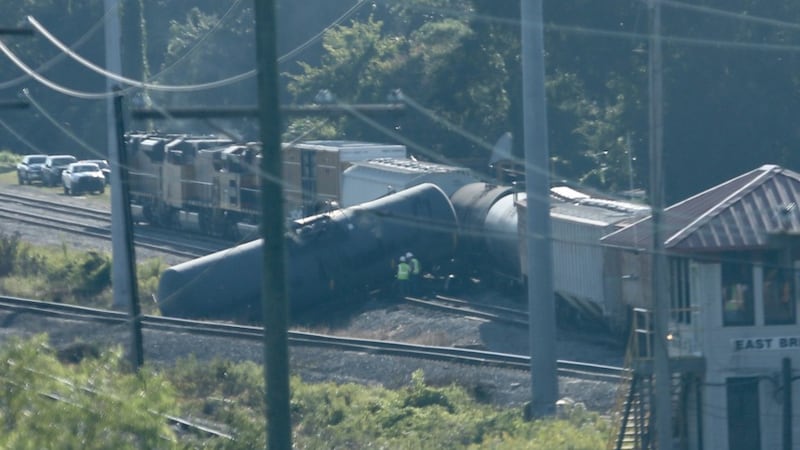 Updated: Oct. 5, 2018 at 8:29 AM CDT
NEW ORLEANS (WVUE) -A train derailed Friday morning in Metairie.
The train derailed near Central Avenue and Airline Drive.
According to our partners NOLA.com | The Times Picayune, Dave Tibbetts, chief of the East Bank Consolidated Fire Department said they received a call about 5:20 a.m. from Union Pacific regarding a train car derailment. An empty tanker that had previously carried sodium sulfide was on its side in a ditch about 10 cars past the intersection of Central Avenue and Firestone Road, he said.
The report said the fire department responded and found "no loss of integrity" to the tanker, no injuries or damaged property. They cleared the scene at 6:15 a.m.
As of 9:20 a.m., Union Pacific was still working to get the train moving. Central Avenue remains closed.
Copyright 2018 WVUE. All rights reserved.