VIDEO: Exotic cat captured in Metairie, injures Rainbow the chicken
Officials suspect it is a serval cat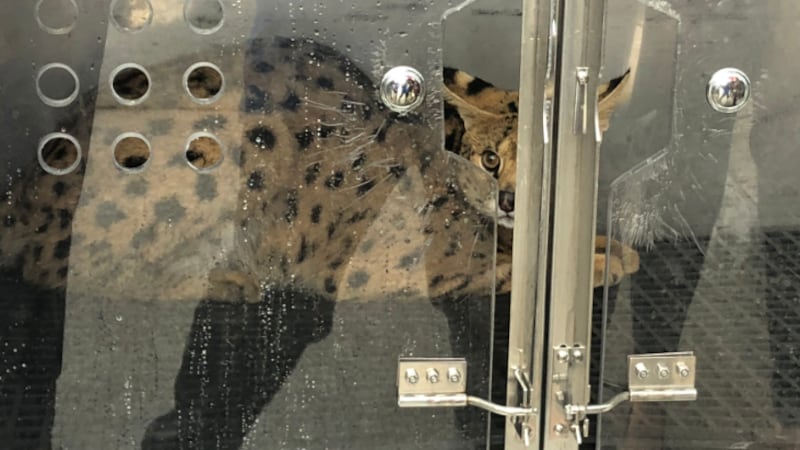 Updated: Nov. 6, 2018 at 12:23 PM CST
NEW ORLEANS (WVUE) - An exotic cat was caught Tuesday (Nov. 6) after being on the loose for two days. The animal was noticed Monday morning when Kaila Cureau heard her pet chicken screeching.
"I was running to the backyard expecting a cat, and this thing stands up and it looks like a jaguar," Cureau said.
It wasn't a jaguar but what's known as an African serval. Jefferson Parish Animal Control Director Robin Beaulieu-Lee said the animal is domesticated.
"There was a call placed to 911," Beaulieu-Lee explained. "It was reported as a bobcat, so 911 followed the proper protocol, which is contact Wildlife and Fisheries."
While protocol was followed, it caused a short delay as to when Animal Control was notified.
"We have changed things going forward with 911 so that we are alerted," Beaulieu-Lee said.
Cureau was one of the first to notice after her pet chicken, Rainbow Dash, was attacked. The chicken has gone through two surgeries and is expected to make a full recovery.
"Rainbow is one of our special girls. She's a mini silky chicken we got from Houma. She's one of the sweetest pets to have," Cureau said.
Animal Control crews went into the neighborhood where the cat was last seen to warn neighbors like Gerilyn Brouphy, who owns a small animal, to keep their distance.
"This is a small dog, and I did see a picture of this cat on Facebook and it's quite larger than Bella, so she wouldn't have a chance," Brouphy said.
Animal Control eventually found the cat in a tree behind Cureau's house.
"They were able to get this particular animal in a safe manner without using any drugs and et cetera and no injury and harm," Beaulieu-Lee said.
The cat did hurt one of its paws, so Animal Control said it was sent to get checked out by its vet.
In the meantime, an investigation with Animal Control and the parish attorney is underway to see if the owner had it illegally. Until then, the animal is being housed at the Audubon Species Survival Center.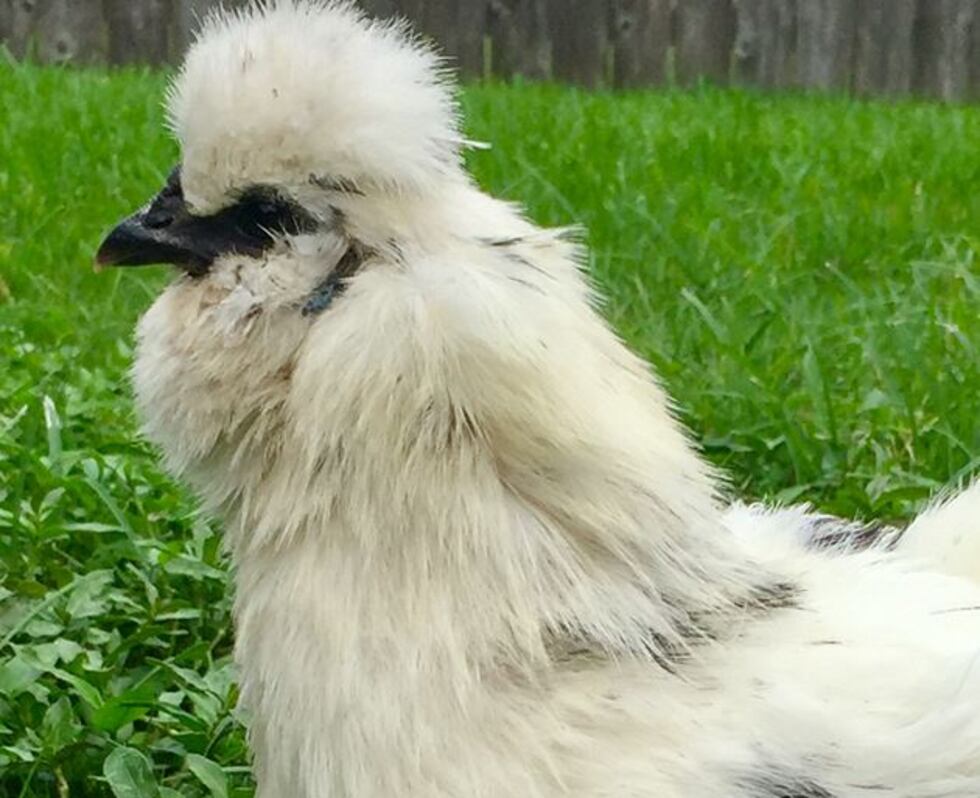 Copyright 2018 WVUE. All rights reserved.