S&WB says it had adequate staff, Entergy investigating outage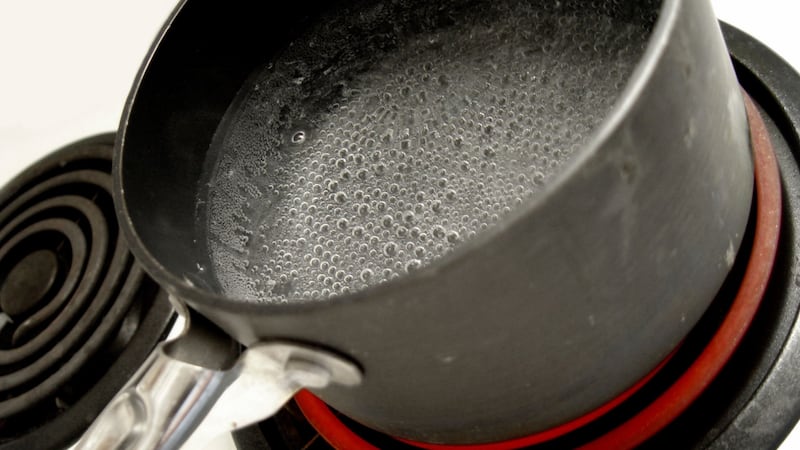 Updated: Nov. 19, 2018 at 3:38 PM CST
NEW ORLEANS (WVUE) -The New Orleans Mayor and the Executive Director of the Sewerage and Water Board held a news conference Monday to provide additional details regarding a boil water notice issued for The East Bank over the weekend.
According to Ghassan Korban, the Sewerage and Water Board Director, a compromised Entergy pole caused a power outage at the Panola Station pump.
They provided the following time frame for the outages that occurred as a result:
At 4:17 a.m., Carrollton Water Plant pump B (steam pump), Panola Station pump #2 (60 Hz), Claiborne Station pump #4 (25 Hz) and Claiborne Station pump #2 (60 Hz) were operating normally. Additionally, Claiborne Station pump #3 was operating on standby.
At 4:18 a.m., an Entergy pole was compromised near the Carrolton Water Plant in the 8700 block of S. Claiborne Avenue which caused a loss of power to Panola Station pump #2 due to an Entergy Feeder being out of service. Following this loss of power, the Carrollton Water Tower began stabilizing the system.
At 4:24 a.m., Claiborne Station pump #3 (60 Hz) was brought on line. Shortly thereafter, SWB officials contacted Entergy to understand the status of the situation and length of time for power to be restored.
At 6:19 a.m., the 60 cycle main breaker at the Claiborne Station tripped causing SWB to lose two pumps. Following this loss of power, the Carrollton Water Tower stabilized the system for about 20 minutes.
At approximately 6:42 a.m., the water tower was depleted before an additional pump was brought on line causing a drop in system pressure at various locations across the East Bank of New Orleans. The lowest system pressure reported was 7 psi. Prior to depletion, SWBNO officials attempted to bring Claiborne Station pump #1. However, due to operator error, the pump was unable to come on line.
Approximately 2-3 minutes after the system pressure dropped below 20 psi, Claiborne Station pump #1 was brought on line and the main breaker was corrected bringing Claiborne pumps #2 & #3 on line.
At approximately 6:50 a.m., this system restored pressure above 20 psi.
The S&WB later released a statement about the number of personnel who were working at the time of the outage:
"The Sewerage and Water Board thrives off of a collaborative environment when facing challenges. For the system pressure drop on November 17, 2018, there was a significant number of workers at the Carrollton Water Plant. As part of the standard operating procedure, there was one pumping plant operator at the Claiborne pumping station. Additionally, there was one staff member at the Panola pumping station. There was also high lift pumping plant operators and a high lift engineer. Additionally, Central Control was staffed by three people. There was also operations chiefs present. Staffing was also present, not directly affected by pumping, to address power after stations had been re-established in certain facilities. Each of these sites including the Claiborne pumping station are located at the Carrollton Water Plant. Outside of the Claiborne pumping station, there was a number of staff available to offer support during this situation."
The advisory was cancelled on Sunday morning after bacterial tests performed by the Louisiana Department of Health showed that the water was safe to consume and use.
As far as the Entergy pole that was compromised, the company had this to say:
"The Entergy Operations and Engineering team is continuing to review available data in order to better understand the events leading up to the Precautionary Boil Water Advisory issued by the SWB. We held a discussion with SWB Leadership this morning and are working closely with appropriate personnel to identify potential opportunities to avoid a similar event in the future. Entergy is committed to partnering with SWB on a long-term strategy to improve system resiliency."
Copyright 2018 WVUE. All rights reserved.