Earthquake reported in Mississippi Delta
"The ground shook, but not for long."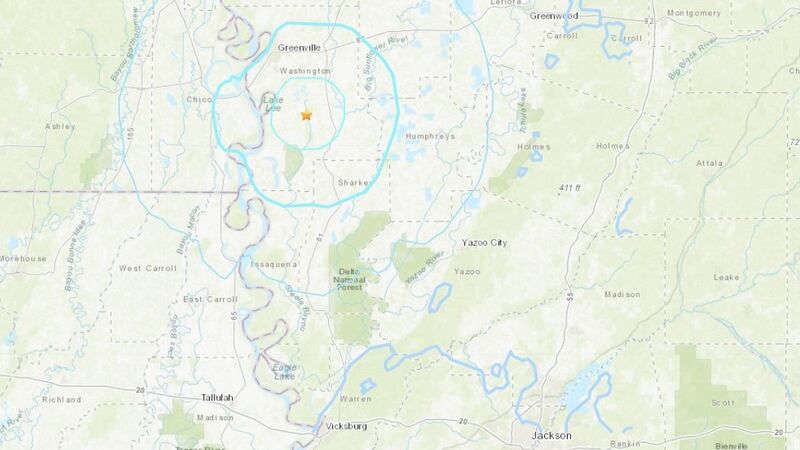 Updated: Jan. 8, 2019 at 6:29 PM CST
WASHINGTON COUNTY, MS (WLBT) - A 3.7 magnitude earthquake was reported in Hollandale, Mississippi around 4:30 p.m. Tuesday.
Shaking was felt throughout Washington County, however, according to Emergency Management Division Manager David Burford, there have been no reports of any damage. "The ground shook, but not for long."
The earthquake was at a depth of 5 kilometers, which is very shallow.
The center of the quake was a mile to a mile-and-a-half north of Leroy Percy State Park in Hollandale, said Burford. He also said that there are not a lot of structures in the area where the center of the earthquake occurred.
Officials will ride around the Hollandale area on Wednesday to speak to residents who live closer to the center of the earthquake. Officials will also do site inspections and bridge inspections in the county.
Burford has spoken to the Chief Engineer with the Mississippi River Board and there are currently no concerns with the integrity of the levee.
There are no major faults in the area, but the state has had seismic activity before, with the Madison County earthquake in 2014 being the most recent.
Copyright 2019 WLBT. All rights reserved.