State Police: 18-wheeler fire being investigated as hit-and-run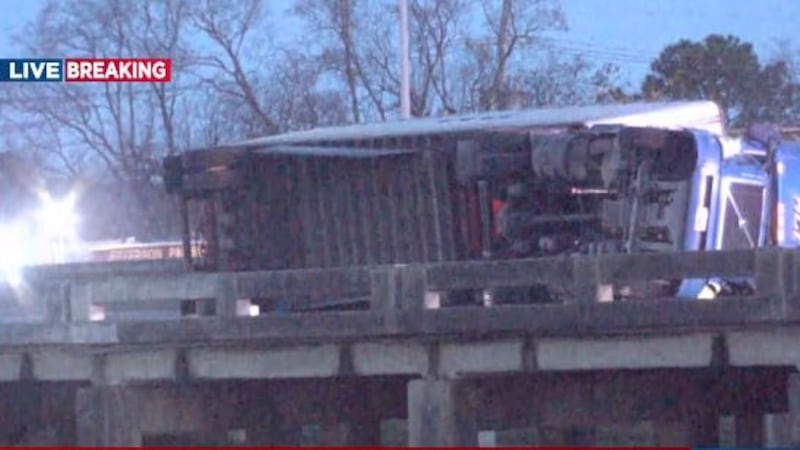 Published: Jan. 9, 2019 at 2:27 PM CST
NEW ORLEANS (WVUE) -Interstate traffic was snarled Wednesday morning near Veterans Boulevard after an accident involving an 18-wheeler.
State Police now say they are investigating the accident as a hit-and-run.
According to State Police, an 18-wheeler pulling two trailers was traveling in the right lane of I-10 East past the Power Boulevard entrance when a silver Grand Marquis entered the interstate and side-swiped the 18-wheeler.
The 18-wheeler lost control and partially went over the edge of the interstate.
State Police say the driver of the Grand Marquis kept going.
According to the Department of Transportation, the 18-wheeler caught fire. However, the driver was able to walk away. He was taken to the hospital as a precaution, according to state police.
Two eastbound lanes of I-10 were reopened around 1 p.m. Two lanes of I-10 west were re-opened shortly after 9 a.m.
One eastbound and westbound lane of I-10 will remain closed to emergency vehicles.
I-10 East is still closed at the Bonnet Carre Spillway at milepost 219 in an effort to keep traffic from getting onto the interstate. Traffic is being diverted to I-310 South. Commuters should take Airline Highway from there.
Keep up with the latest traffic updates here.
Copyright 2019 WVUE. All rights reserved.