22-year-old arrested, charged after pastor gunned down Sunday morning
The victim was identified as 62-year-old Anthony Finch Longino, who is a pastor at the church.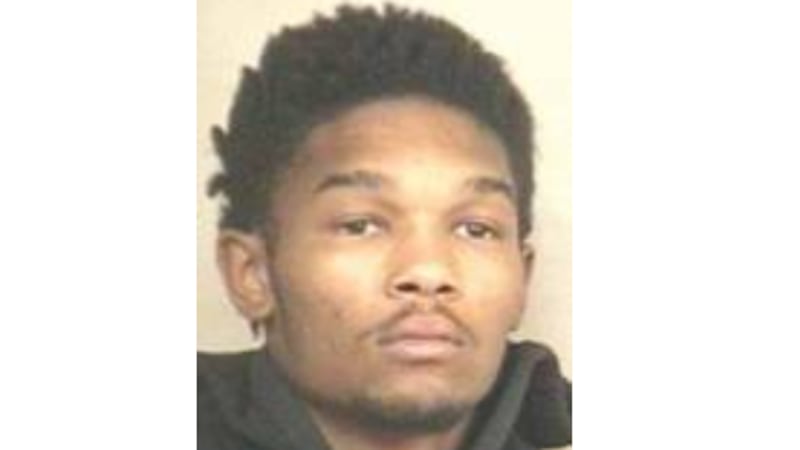 Updated: Jan. 13, 2019 at 12:29 PM CST
JACKSON, MS (WLBT) - The victim in a deadly Sunday morning shooting has been identified.
Hinds County Coroner Sharon Grisham-Stewart confirms that 62-year-old Anthony Finch Longino was killed while opening the doors of New Bethany Church where he serves as pastor.
Pastor Longino's family released a statement about their loved one.
"The Longino family would like to give our sincere appreciation to Mayor Lumumba, JPD who has worked diligently to bring justice to our beloved family member & everyone who provided information by having the courage to break the code of silence. Thankful to everyone for their kind words & prayers during this extremely difficult time. He lived his best life & enjoyed serving the community of Jackson & walked in Faith ! Please keep us close to your hearts & in your prayers! His legacy: loving his family, loving people, serving his community by being a light to lead others to Christ."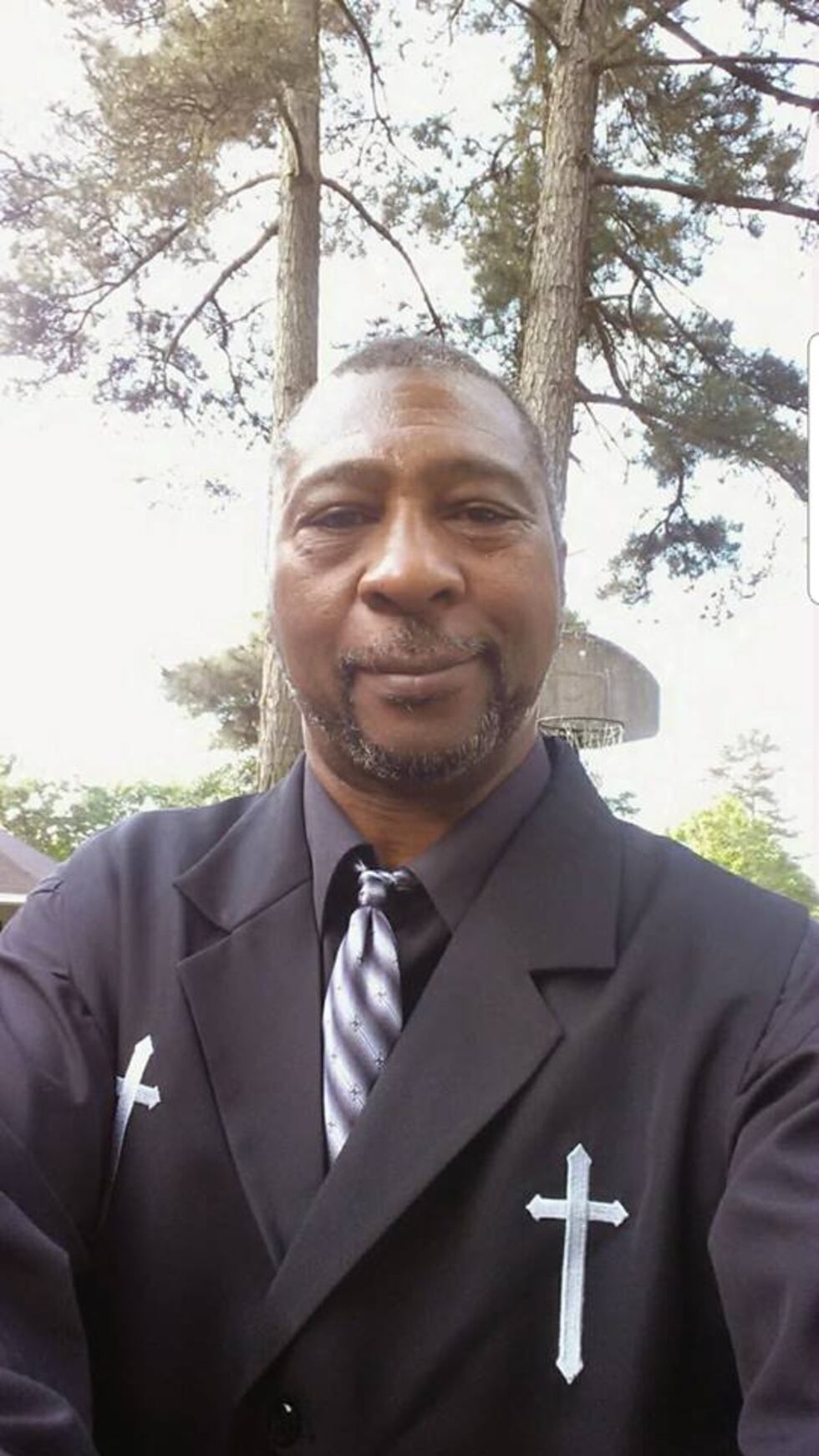 Monday morning, Jackson police announced the arrest of one suspect who confessed to the murder.
22-year-old Marquez Hamilton was taken into custody by Hinds-Jackson SWAT team Sunday night. He has been charged with capital murder. He also confessed that he and his friends had plans to rob him.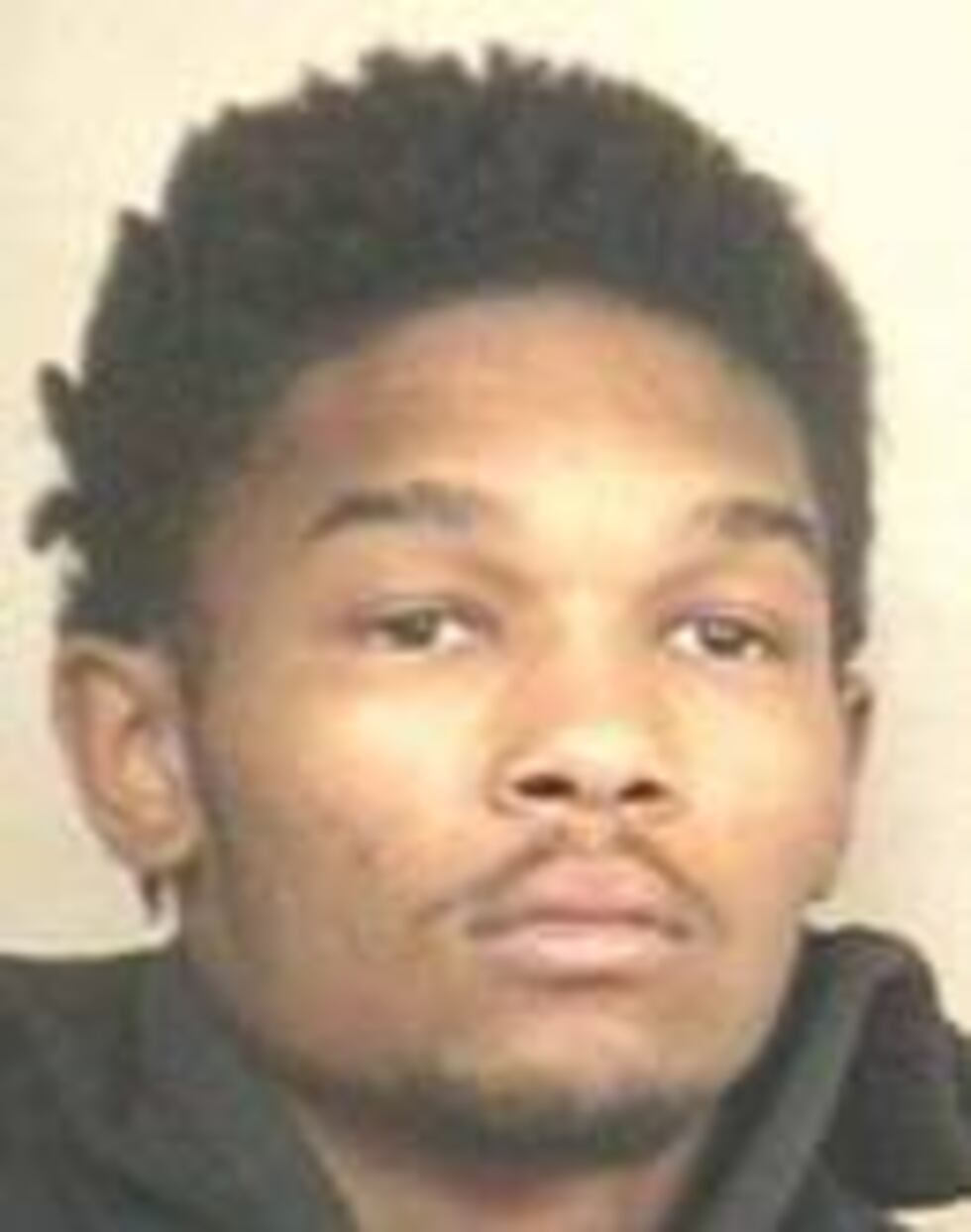 According to Sgt. Holmes with Jackson police, authorities received information from citizens that lead to them finding the suspect's location. He was taken into custody at an undisclosed location. Investigators said they also received information about other people who are believed to be involved. They are working to verify these additional suspects' identities and say additional felony warrants and arrests could be forthcoming.
The murder happened around 9:00 a.m. in the 1700 block of Hill Avenue in Jackson.
Police say the 63-year-old victim was found laying on the outside of the church where he had been shot and killed. The suspects then robbed the victim and stole his truck, a blue 2018 Dodge Ram. The tag number is A110355.
Officials say the suspects were also traveling in an older model green pickup truck with a damaged rear windshield. Robbery is believed to be the motive.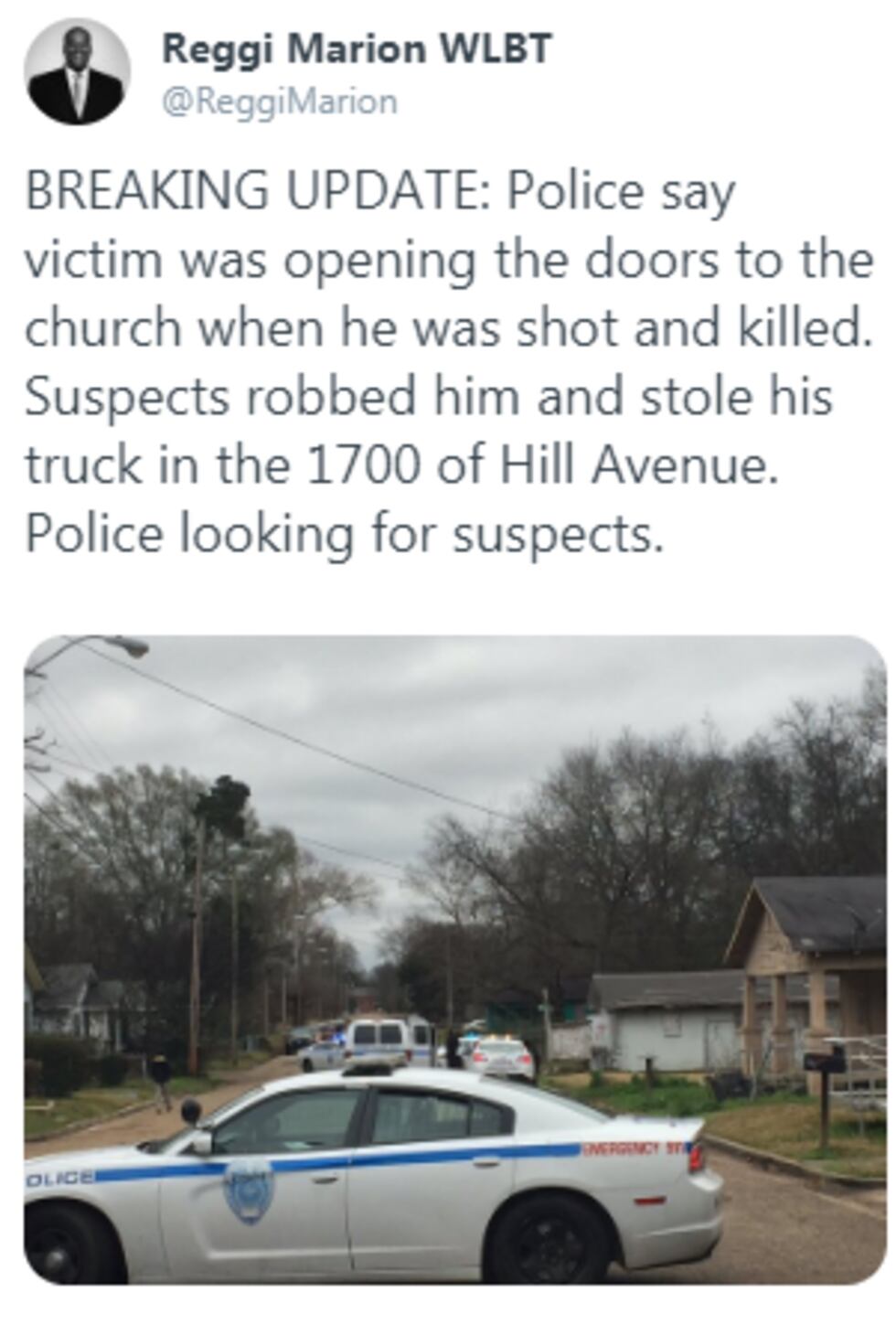 Just before 12:00 pm, officers located the victim's vehicle behind a residence in the 400 block of Eastview Street. A black male was observed running from the rear of the property prior to officers arriving however, after an area canvass, no one was located.
Later, Jackson police and a SWAT team executed a search warrant on Pecan Boulevard, Sunday afternoon but no one was home.
A juvenile with possible information related to the shooting was later found Sunday afternoon and questioned by investigators.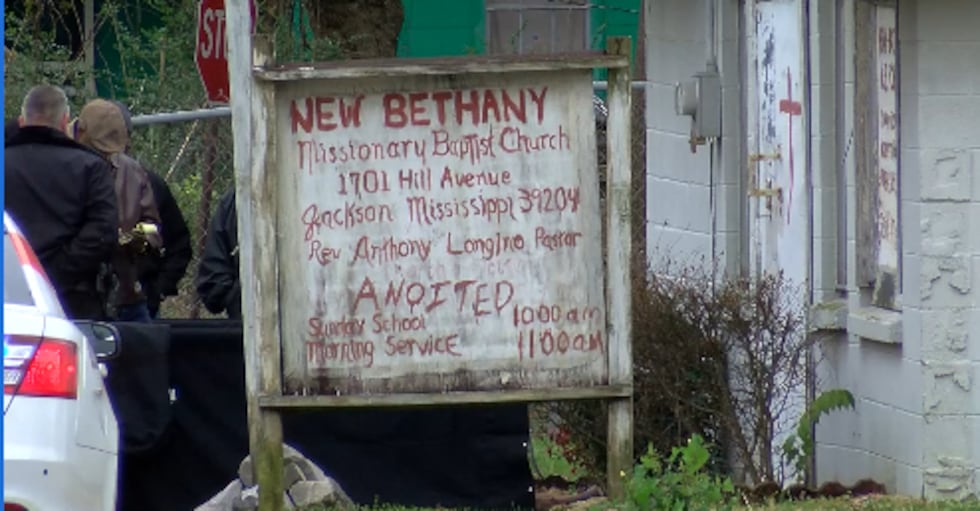 Anyone with information is asked to call Crime Stoppers at 601-355-TIPS(8477). A cash reward of up to $2500 is available if that information leads to an arrest.
This is an ongoing investigation. We will update the story as we gather more information.
Copyright 2019 WLBT. All rights reserved.