Man accused of slaying 5, including his parents, arrested in VA; extradition hearing set
Police say Dakota Theriot killed a female friend, her father, and brother before killing both of his parents
Updated: Jan. 28, 2019 at 11:19 AM CST
(WAFB) - The man accused of killing five people in two Louisiana parishes was arrested Sunday, Jan. 27 in Richmond County, Virginia, according to local authorities.
Dakota Theriot, the shooting suspect, was taken to Northern Neck Regional Jail and is being held without bond, pending a court appearance.
The Richmond County Sheriff's Office reported Theriot is scheduled to be in court on Friday, Feb. 1 for an extradition hearing.
Theriot will be sent back to Ascension Parish at a later date and booked on two counts of first degree murder, home invasion, and illegal use of weapons. He also faces three counts of first degree murder and theft of a motor vehicle in Livingston Parish.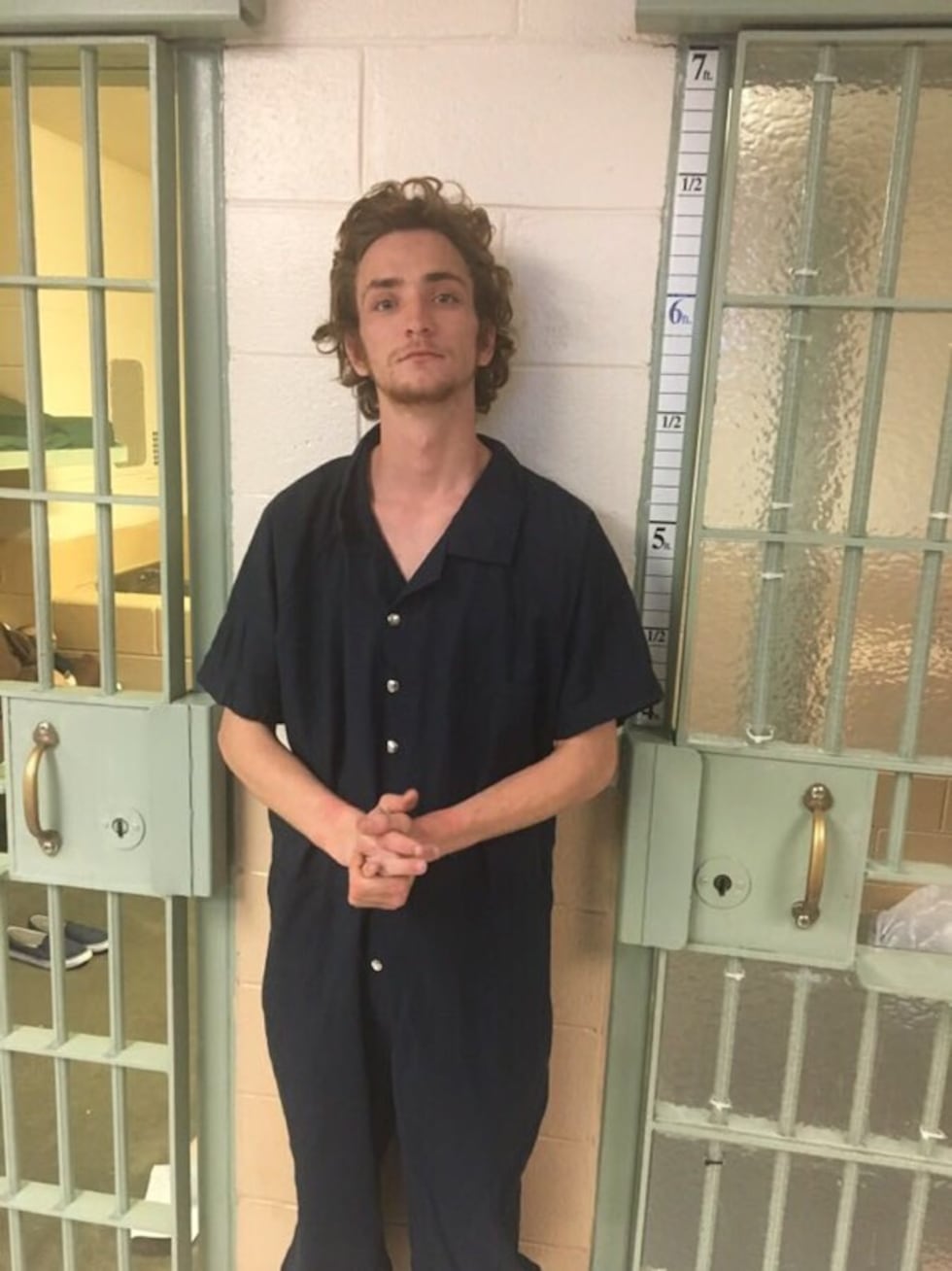 The Richmond County Sheriff's Office said Louisiana authorities contacted the Sheriff's Office on Saturday since Theriot had family ties in Virginia. His grandmother, who resides in Richmond County, contacted and asked deputies to conduct a safety check at her home on Historyland Highway because she suspected Theriot was heading her way. The grandmother and other family members had stayed in a hotel the night before in case Theriot showed up at the home.
While deputies were checking on the home, Theriot pulled up in a vehicle with a firearm pointed out the truck's window. Deputies commanded Theriot to drop his weapon, which he did without any incident. Theriot was arrested just after 7 a.m., according to the sheriff's office.
The arrest came a day after five people were killed in two different parishes in Louisiana, launching a search for the suspected gunman.
RELATED: 'It's not so happy anymore': Family of shooting spree victims picking up the pieces
Three people were found dead inside of a mobile home in Livingston Parish Saturday morning. They were identified as Billy Ernest, 43, Tanner Ernest, 17, and Summer Ernest, 20.
Two more people were found dead inside their home in Gonzales, located in neighboring Ascension Parish. They were identified as husband and wife Keith and Elizabeth Theriot, both 50-years-old.
Authorities have identified the suspect as Dakota Theriot, 21.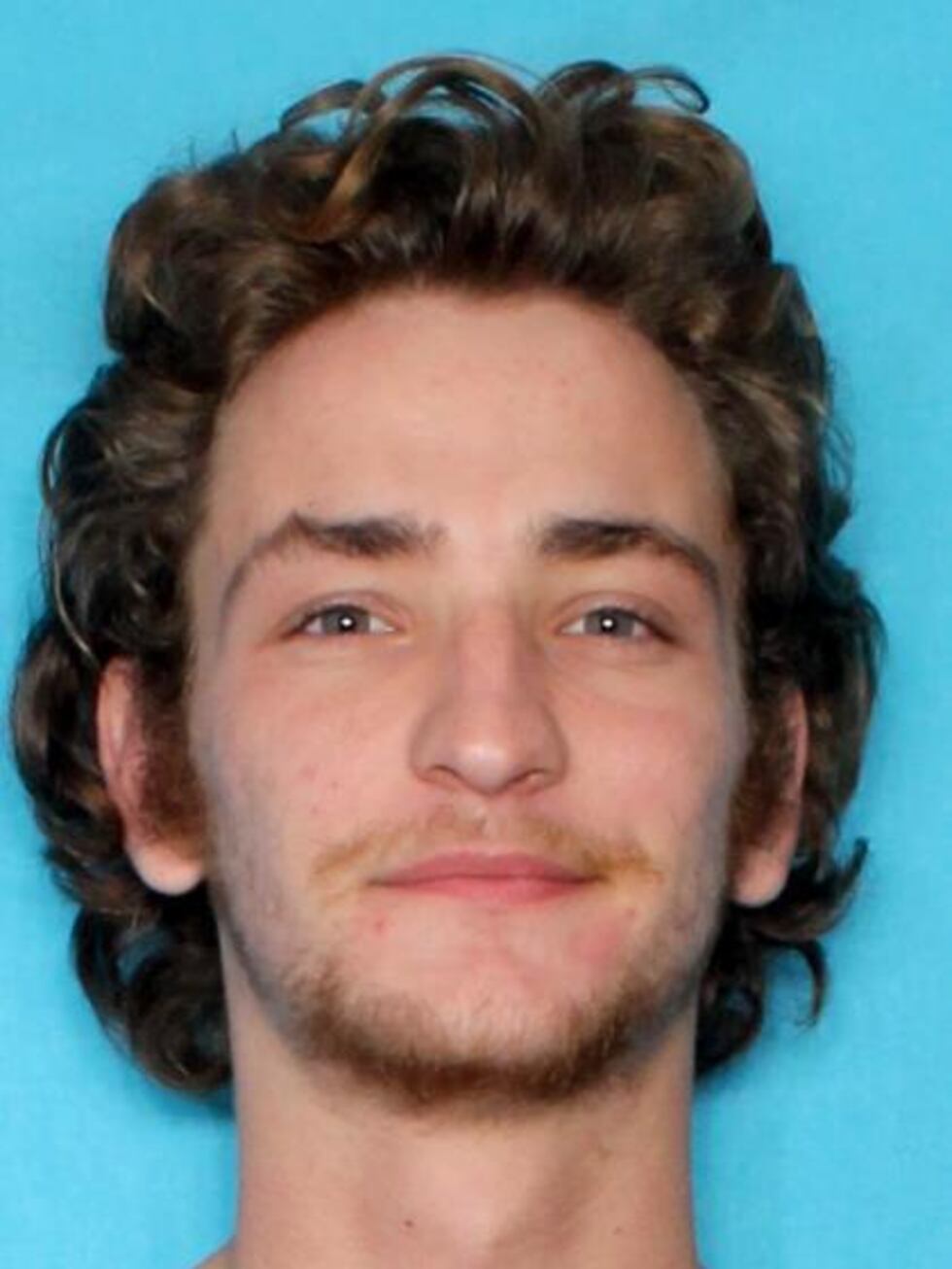 Relatives say Theriot was a friend of Summer's and had been living with the Ernests for several weeks. Authorities, on the other hand, believe the shootings stemmed from a "boyfriend [and] girlfriend type of dispute."
Livingston Parish Sheriff Jason Ard spoke to Summer's mother. She said there were no red flags and no sign something like this was going to happen.
"This is probably one of the worst domestic violence [incidents] I've seen in quite a while," Ascension Sheriff Bobby Webre said during a press conference Saturday afternoon. "For a young man to walk into a bedroom and kill his mother and his father, and then kill friends in Livingston that he had a connection with."
According to Webre, Keith Theriot was still alive when they arrived on scene, and before he died, he told investigators that his son was the shooter.
Autopsy results released Wednesday, Jan. 30 show the Theriots both died from gunshot wounds to the head/facial area.
Kim Mincks and Jacob Chastant also lived in the trailer and were friends with the Theriots, according to The Associated Press. Mincks told the AP she was in the house at the opposite end of the trailer when the shooting happened, but added she didn't hear anything. Law enforcement officers came into her room Saturday morning and woke her.
Mincks and Chastant told reporters Dakota Theriot had struggled with drugs over the years, had violent outbursts, and had recently been kicked out of the trailer.
"We know he had a drug problem. He got kicked out last Monday because of the drug problem. His dad kicked him out of here. He did have a violent streak," Mincks told The Associated Press.
At around 9 a.m. Saturday, deputies with the Livingston Parish Sheriff's Office were sent to a trailer park on Courtney Road between Arnold and N Corbin roads in reference to a homicide. It was there the Ernests were found shot and killed.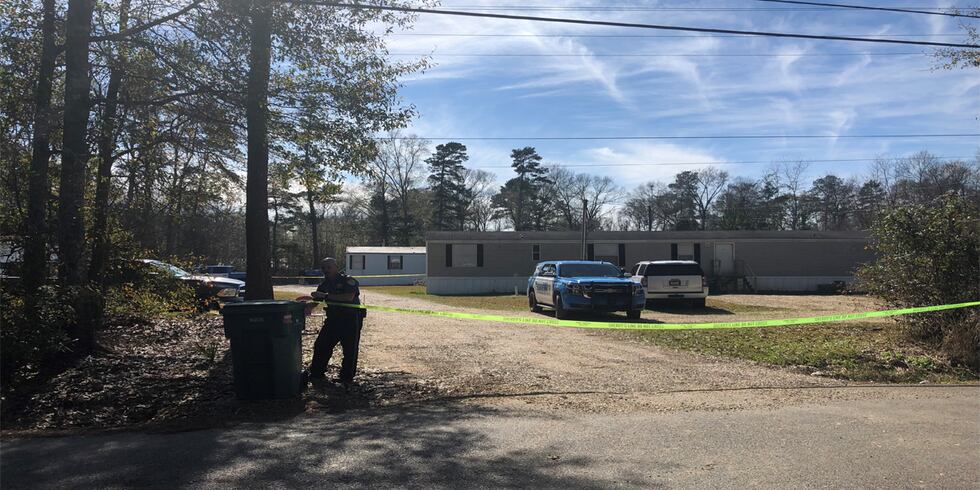 Charlenne Bordelon, who lives near the Ernest home, told The Advocate newspaper Summer Ernest was dating the suspect. She said the suspect had recently moved in to the Ernest home.
The same neighbor told WAFB reporter, Carmen Farrish, that two small children were inside the Ernest home when the murders unfolded and were not harmed. Bordelon says the two children ran to her home for help. The oldest of the children, a girl believed to be 7-years-old, told the neighbor about the killings. Bordelon said she called 911 and then tried to comfort the children.
Police believe Theriot stole Billy Ernest's truck and drove it east down LA 447 into Ascension Parish.
Shortly after, detectives in Ascension Parish began investigating a deadly shooting at a trailer near Churchpoint Road and Guitrea Road in Gonzales, where Elizabeth Theriot was found dead in her bedroom and her husband was in critical condition. Just after 2 p.m., officials confirmed Keith Theriot died from his injuries.
The Associated Press reported a Facebook page that appears to belong to Theriot shared a post in June saying "wish i could clear my mind jus for one day" (sic) with a sad face emoji.
In May, he shared a post saying "If you have a problem with me, tell me. Not everyone else."
Another shared post says, "I don't care what people say about me I know who I am and I don't have to prove anything to anyone," the Associated Press reported.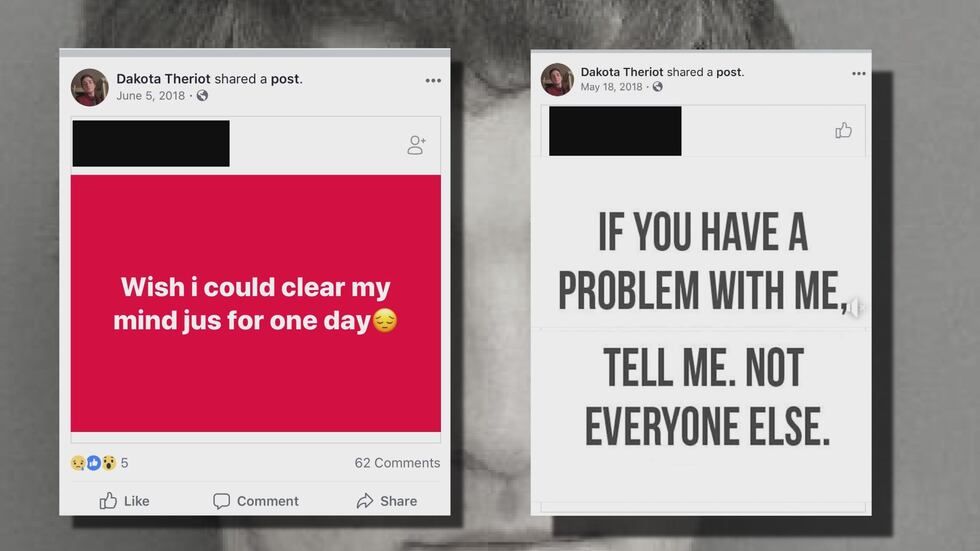 Copyright 2019 WAFB. All rights reserved.