Louisiana Lt. Gov. to push for legislation for increased seafood testing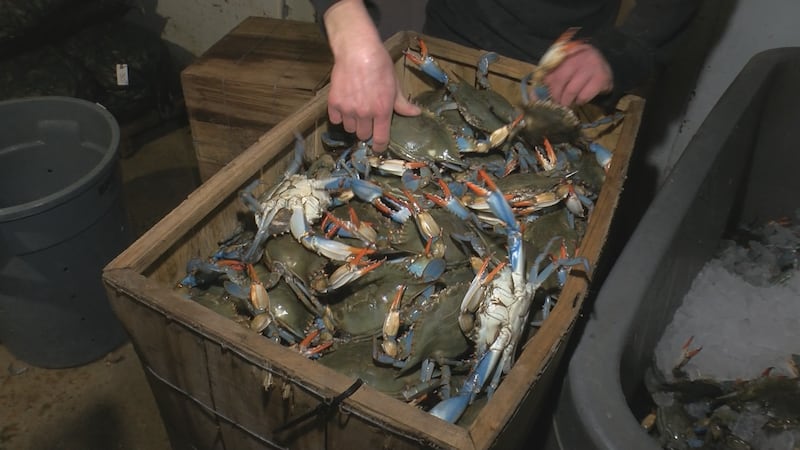 Updated: Feb. 14, 2019 at 9:51 PM CST
NEW ORLEANS (WVUE) - Merlin Schaefer says their phones have been ringing at Schaefer Seafood, and not just to ask about the fresh catch.
"'Where's your fish from?' We have customers calling for years, 'Where you get your fish from?'" said Schaefer.
He said he's proud to give the answer he's always given: Everything they sell is Louisiana fresh.
"Their reaction, 'I knew you ain't doing that - we knew you too long,'" Schaefer said. "Everyone likes to get a little reassurance."
A FOX 8 investigation, "Untested Waters," found that seafood with drugs and bacteria can make it onto peoples' plates every day.
Schaefer said the biggest "tell" of that practice in his industry is in the price tag.
"Louisiana crawfish tails were always higher than Chinese crawfish tails. Do they sell more Chinese crawfish tails than Louisiana? They still sell a lot of Chinese tails - it's all in the price economics," said Schaefer.
Lt. Gov. Billy Nungesser said it's been a problem he's tried to fight ever since his time as Plaquemines Parish president.
"It's something we should have addressed a long time ago," Nungesser said.
Now he's fighting for better seafood inspection both within the state and across the country. In Louisiana, Nungesser said they've found the Department of Wildlife and Fisheries, while responsible for collecting a fee on imported seafood, just doesn't have the resources to do so. He said while some parishes have passed resolutions to help the issue, it needs to be a state law.
"We're trying to come up with a plan to put that fee in some kind of licensing," said Nungesser.
But across the country, Nungesser said he plans to push for a 10-cent inspection fee on imported seafood nationwide.
"That inspection fee would help level the playing field. At 10 cents a pound, that would probably boost the cost of fresh Louisiana shrimp per pound, which would be a lot of money for our locals," Nungesser said.
Schaefer said fresh seafood is part of Louisiana's culture, you just have to know where to find it.
"Stick with someone reputable and I'd say you'll be alright," he said.
Nungesser said he plans to address lieutenant governors from across the country at a conference in March. He hopes at that meeting, other lieutenant governors will bring back the concern of untested seafood to their home state.
Copyright 2019 WVUE. All rights reserved.