Senior citizen advocates push for new tax; Mayor Cantrell, BGR advise against it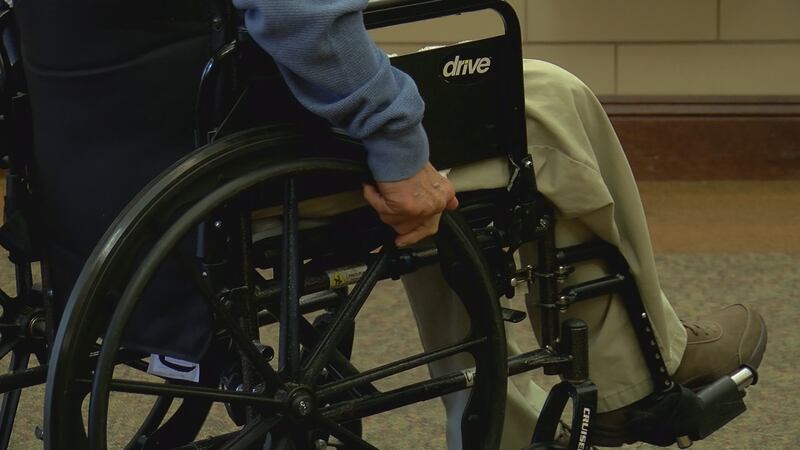 Updated: Mar. 18, 2019 at 8:41 PM CDT
NEW ORLEANS (WVUE) - On March 30th voters in New Orleans will decide whether to pass a property tax to benefit senior services -- a measure that has not been as well-received as some had hoped.
According to the New Orleans Council on Aging, there are more than 74,000 seniors living in Orleans parish. And as baby boomers continue to age, the groups' executive director, Howard Rodgers says that number will only grow larger.
"There is a critical need [and] we're trying to figure out how to fill that need," Rodgers said.
According to him, the greatest need is simple: feeding those elderly through their Meals on Wheels program, which currently has 1,300 seniors on the waiting list.
"People have died on our waiting list," Rodgers said. "But I'll put it this way -- we're not going away. As long as there are old people we're not going anywhere."
If passed, the proposal would raised an estimated $6.6 million for senior services through a 5-year property tax.
However, a report from the Bureau of Governmental Research advised voters against it, saying while the funds for the elderly are needed, the way the bill is currently written gives city officials too much spending freedom. Stephen Stuart BGR' vice president and research director, said it also lacks a plan for how the money would be spent.
"From the public's perspective, it's difficult to tell if the actual expenditures would be targeted to addressing the highest priority needs," Stuart said.
Mayor Latoya Cantrell also issued a statement against the tax, saying "It's a new tax on all of our homeowners, including seniors. We need a more holistic approach with services that meet all of their needs."
But when the council moved to let the voters decide on the tax, Rodgers said he was hopeful city leaders were finally going to support senior citizens.
"We're going to feed people. That's it. I don't see what problems it is to give someone a meal if they're hungry," Rodgers said.
Councilman Jason Williams co-sponsored the proposal. He said whether the measure passes or not, seniors need a steady revenue stream, and there will always be work to make sure those dollars are spent properly for their care.
"But waiting years and years to get it perfect, that's not right that means," Williams said. "Senior citizens are going to go hungry, and that means our senior citizen centers will keep falling into disrepair."
Rodgers said while some may be concerned how the money will be spent, their mission is simple.
"All we want to do is take care of seniors," He said. "So they can live at their home, be a joy to their family, friends and grandchildren."
Council members have told BGR they plan to develop more ordinances in future defining how to allocate the funds.
The tax would cost the average homeowner around $56 a year on a house valued at $359,000.
Copyright 2019 WVUE. All rights reserved.