Parks & Rec. millage approved by Orleans Parish voters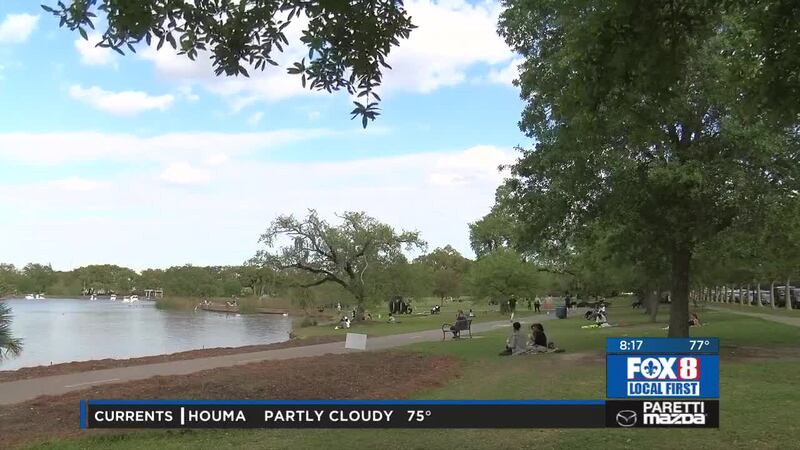 Published: May. 5, 2019 at 12:51 PM CDT
NEW ORLEANS (WVUE) - New Orleans voters approved a measure to consolidate taxes for the parish's Parks and Recreation services Saturday (May 4).
With 91 percent of precincts reported around 10:30 p.m., 76 percent voted to create the 20-year tax, which will be split four ways between City Park, Audubon Park, The New Orleans Recreation Development Commission and the Department of Parks and Parkways. The millage marks the first-ever local tax revenue to benefit City Park.
Supporters of the millage - including Mayor Latoya Cantrell, City Council and the Bureau of Government Research - have said it will add a layer of accountability to Audubon's privately run programs, as well as avoid shifting funds from other government areas or raising admission prices for existing attractions.
Opponents worried the measure gives too large a portion to Audubon and that 20 years is too long a lifespan for the tax.
According to a BRG report, Audubon will see its annual tax share cut by almost in half to about $6.4 million, while NORDC will see an increase of $1.6 million and Parks and Parkways of $1 million. City Park will get a bump of about $2 million.
In total, the measure is estimated to add up to $20.8 million for 2020, with the average New Orleans homeowner paying about $179 more in property tax a year, the BRG estimated.
In other local elections Saturday, Jefferson Parish voters approved a pay raise for teachers as well as to renew the Coroner's office tax.
Copyright 2019 WVUE. All rights reserved.