'Here are the facts': ICE spokesman releases statement ahead of planned protests after raids in Mississippi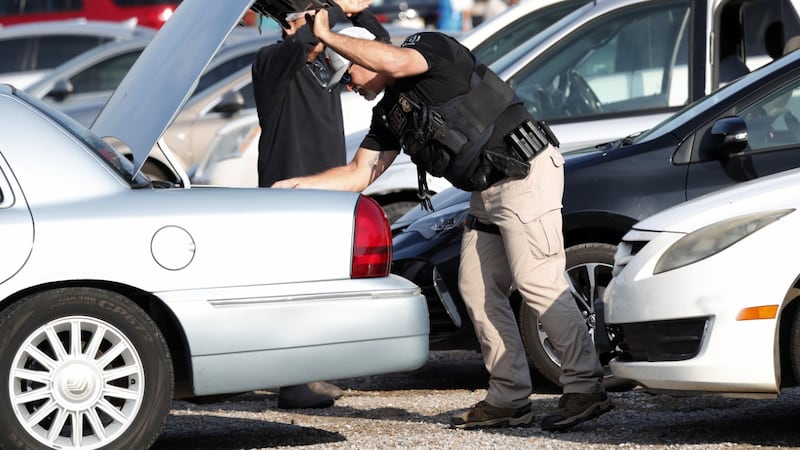 Updated: Aug. 11, 2019 at 2:21 PM CDT
JACKSON, Miss. (WLBT) - Bryan D. Cox with U. S. Immigration and Customs Enforcement released a statement Sunday ahead of planned protests after nearly 690 people were detained across Mississippi in what was the largest single-state work site enforcement operation in the nation's history.
In the statement, Cox wrote that people planning to protest are doing so "based upon incomplete information and/or rumors."
This after protests demanding the end to ICE forced a highway in New York City to be closed Saturday afternoon.
"Here are the facts," Cox began. "Every child who had two parents arrested last week had at least one parent released within 24 hours due to humanitarian reasons."
Cox said that the agency also expedited the processing of adults who identified that they had a child in need of care and also coordinated through school liaison officers to ensure parents and children impacted by the raids were identified.
"The reality is adults with children are arrested everyday — and every arrest by any law enforcement agency, by definition, 'separates' a person from their family. The use of sensationalist language applied to ICE arrests — and only ICE arrests — only fuels misinformation and is an unfair double standard," Cox stated.
Cox also wrote that the only reason there may be any confusion about what took place Wednesday would be because there are those who've "ignored and/or misrepresented comments made by this agency and the U.S. Attorney to advance a false narrative."
Out of the 680 total arrests Wednesday, 303 were released and 377 were detained, Cox revealed. People in ICE custody are now in facilities in Louisiana and Mississippi.
"Viewing this story only through the lens of immigration when the reality is the fundamental reason for this agency being there was the execution of federal criminal search warrants would create an incomplete and inaccurate picture as to what took place," concluded Cox.
Kevin McAleenan, who is the Acting Secretary of Homeland Security, said in a Meet the Press interview Sunday morning that the ICE operations were planned a year in advance and that the employers are "exploiting undocumented workers."
"This is a situation where you have 680 arrests just in this one operation," said McAleenan. "That means those employers are just ignoring the law entirely."
McAleenan also said that this is a part of an ongoing criminal investigation.
Copyright 2019 WLBT. All rights reserved.