Businessman places $3.5 million bet at Biloxi casino on Astros to win 2019 World Series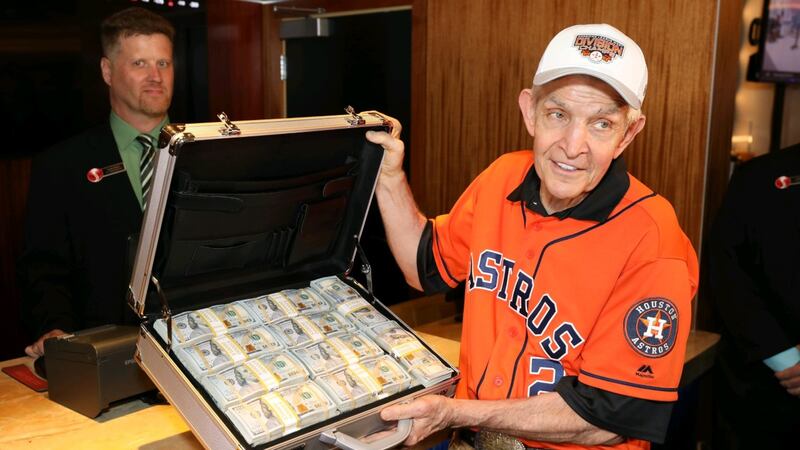 Updated: Oct. 1, 2019 at 7:55 PM CDT
BILOXI, Miss. (WLBT) - The Scarlet Pearl Casino Resort has accepted Jim "Mattress Mack" McIngvale's $3.5 million bet on the Astros to win the 2019 World Series.
McIngvale is a businessman from Houston who is known for owning and operating the Gallery Furniture retail chain.
The 68-year-old is also known for his philanthropy during the 2017 Hurricane Harvey disaster.
"I chose Scarlet Pearl Casino because they took the most action of any casino in the country and because of the great customer service provided here," said McIngvale after placing the bet.
"I was born in Mississippi, so I'm glad to be back placing this three-point-five-million-dollar wager on the Houston Astros," he continued.
The World Series begins Tuesday, October 22nd and ends Wednesday, October 30th.
Copyright 2019 WLBT. All rights reserved.