KIRAN: Arrest warrant reveals disturbing details about Zachary school teacher's relationship with teen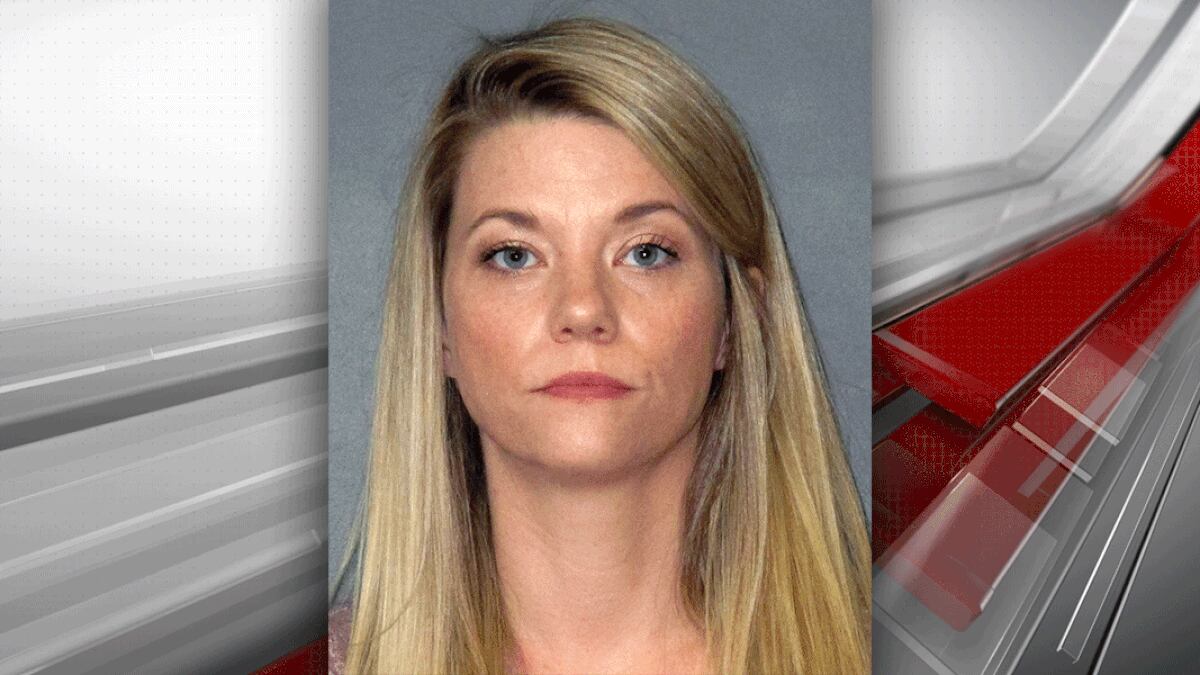 Updated: Feb. 19, 2020 at 1:50 PM CST
ZACHARY, La. (WAFB) - Ellarea Silva, a teacher at Northwestern Middle School in Zachary, turned herself in to be booked into East Baton Rouge Parish Prison Thursday, Feb. 6.
Silva bonded out of jail on Feb. 12.
She will be charged with one count of felony carnal knowledge of a juvenile, one count of indecent behavior with a juvenile, and two counts of contributing to the delinquency of a juvenile. Additional charges may be pending. Her bond has been set at $225,000 by Judge Ron Johnson.
A joint investigation between the Zachary Police Department and the East Baton Rouge Parish Sheriff's Office was launched after accusations surfaced of an inappropriate relationship between Silva and a former student of the middle school.
According to an arrest warrant filed on Feb. 19, the 15-year-old victim told investigators Silva initiated the inappropriate relationship by putting a sticky note on his desk that said he looked sad one day in class.
Detectives said in the arrested warrant that the inappropriate relationship between Silva lasted "more than a year.
In the arrest warrant, investigators wrote that the victim said the inappropriate relationship was a burden on him because "he couldn't tell anyone and he was scared because he didn't know what she was capable of doing to him."
Detectives learned Silva initiated contact with the teen by sending a message to his student email address using her school email address, the arrest report states. The two then began communicating using their personal email addresses. The detective wrote in the arrest document Silva and the student switched to personal email accounts, "so the school could not track their emails."
According to the arrest warrant, Silva sent the student nude photographs and videos of herself. Silva's face was intentionally kept out of photographs and videos, the arrest document states.
The detective alleges in the arrest report Silva then exchanged text messages with the teen in which she indicated she wanted to have sex with him.
Silva began picking the teen up from his home in Zachary and bringing him to her home, the arrest report states. At some point it became normal for Silva to sometimes pick up the victim after school, according to the arrest warrant.
Detectives wrote in the arrest warrant; Silva would pick up the victim during the summer breaks around 7 a.m. and bring him to her home in Baton Rouge where they would have sex.
She would either bring him back to Zachary by 2 p.m. or "get him an Uber," according to the arrest warrant.
The arrest warrant filed by the Zachary Police Department alleges that some of the sexual encounters occurred in parking lots of business.
The victim told investigators, on one occasion, Silva picked him up and took him to the parking lot behind a fast-food restaurant in Zachary where they proceeded to have unprotected sex in a pickup truck, according to the arrest warrant.
In another instance detailed in the arrest warrant, Silva allegedly took the victim to a different restaurant parking lot, where she gave him a vape pen to smoke and performed oral sex on him.
According to the arrest warrant, the victim said he and Silva had sex "numerous times throughout this relationship."
The victim also told investigators, according to the arrest warrant, that Silva instructed him to crawl to her house because of the security cameras.
Detectives wrote in the arrest warrant that the victim was able to describe Silva's house in detail.
Silva gave the victim access to her credit cards which the victim used to make "numerous purchases," according to the arrest warrant.
Silva was placed on leave from Northwestern Middle School Friday, Jan. 24.
SEE ALSO: Zachary teacher placed on leave; principal emails councilman saying student possibly 'lost their innocence'
Zachary Schools Superintendent Scott Devillier released the following statement Thursday:
"The Zachary Police Department and the East Baton Rouge Parish Sheriff's Office have been handling this investigation. Immediately, when it was brought to our attention, we reported it to law enforcement and placed the employee on administrative leave. No one is covering up anything, nor sweeping anything under the rug. We are following the law; and I am unable to comment beyond this information."
The Zachary Police Department also released a statement, which can be read below:
"On 01/24/2020 the Zachary Police Department became aware of an allegation regarding the sexual abuse of a minor. An extensive joint investigation conducted by The Zachary Police Department and The East Baton Rouge Sheriff's Office followed. At the conclusion of this investigation, a warrant was drafted for the arrest of Northwestern Middle School teacher, Ella Silva. Probable cause was found and on 02/06/2020 Silva was arrested and booked into East Baton Rouge Parish Prison for violating LA R.S. 14:81 Indecent Behavior with a Juvenile,14:80 Felony Carnal Knowledge of a Juvenile, and 14:34:3 Oral Sexual Battery.
Detectives are requesting that parents of students who may have had contact with Silva talk to their children about their interactions with her and contact ZPD detectives at 225-654-9393 if they believe their child was victimized."
On Friday, Feb. 7, Superintendent Devillier sent a letter to parents informing them that the school is limited in how much detail about the incident can be released by the school because of local and federal laws. He reiterated the importance of parents speaking with their kids to identify any other suspicious interactions with Silva.
Read the letter by clicking the link here.
Copyright 2020 WAFB. All rights reserved.