Joseph Storey Charbonnet to reign as Rex 2020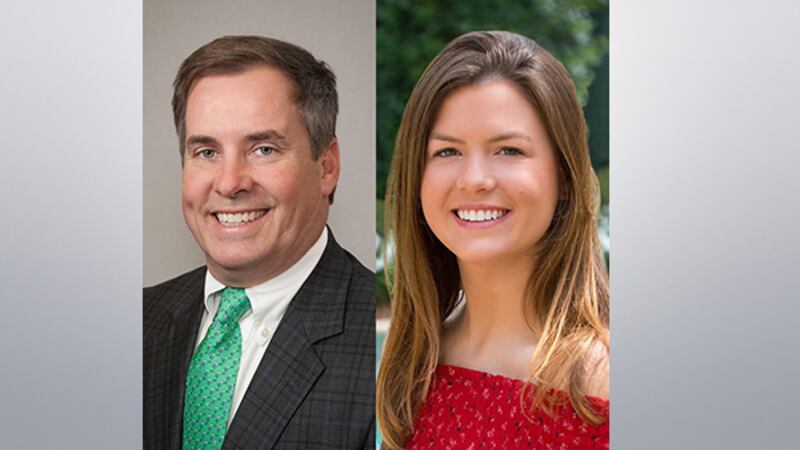 Updated: Feb. 22, 2020 at 5:48 PM CST
NEW ORLEANS, La. (WVUE) - We finally know the King and Queen of Carnival.
Joseph Storey Charbonnet will reign as Rex 2020 and Sarah Eleanor Lane will serve as his queen.
Charbonnet calls the October day, when he learned, he'd be King of Carnival, a dream. Charbonnet's mother, who passed away a few weeks ago, was able to be there for the announcement. He says he knows she'll be with him as he rides on Tuesday.
You could say reigning as Rex is in Charbonnet's blood. His father served as King in 1988 and his sister was Queen in 1990.
The 53-year-old is a partner at Johnson Rice & Company, an energy brokerage and investment bank. While Charbonnet dedicates much of his time to his work and the three sons he shares with his wife, Anne Lynne, community service is a true passion. He serves as the chairman of the Pro Bono Publico Foundation and serves on the board of directors of the Good Shepherd School, Carrollton Booster, and many others.
Charbonnet is a proud Jesuit High School graduate and attended the University of Virginia.
He says he's got just one wish for the day he reigns over the City of New Orleans.
"That wish is that the citizens of New Orleans and the tourists from all over the world that are here can have as much fun as the Queen of Carnival and I are going to have," Charbonnet said.
Charbonnet's Queen, Sarah Eleanor Lane, is an accomplished 21-year-old.
The native New Orleanian and Newman graduate fills her time playing the piano, volunteering and interning.
Lane is the daughter of Merritt and Ellie Lane. She's the first member of her immediate family to be named Queen although her family does have deep ties to the organization. Her grandfather served as Rex in 1958. Her dad was a duke in 1984 and her sister served as a maid three years ago.
Sarah Lane says, "That's part of what makes it so special for my family and I, I'm so excited to be able to carry on the tradition."
Lane calls the entire experience a dream come true, one that she can't wait to experience with her family, friends and of course, Rex.
Copyright 2020 WVUE. All rights reserved.