Tulane squanders 24-0 halftime lead, loses to Navy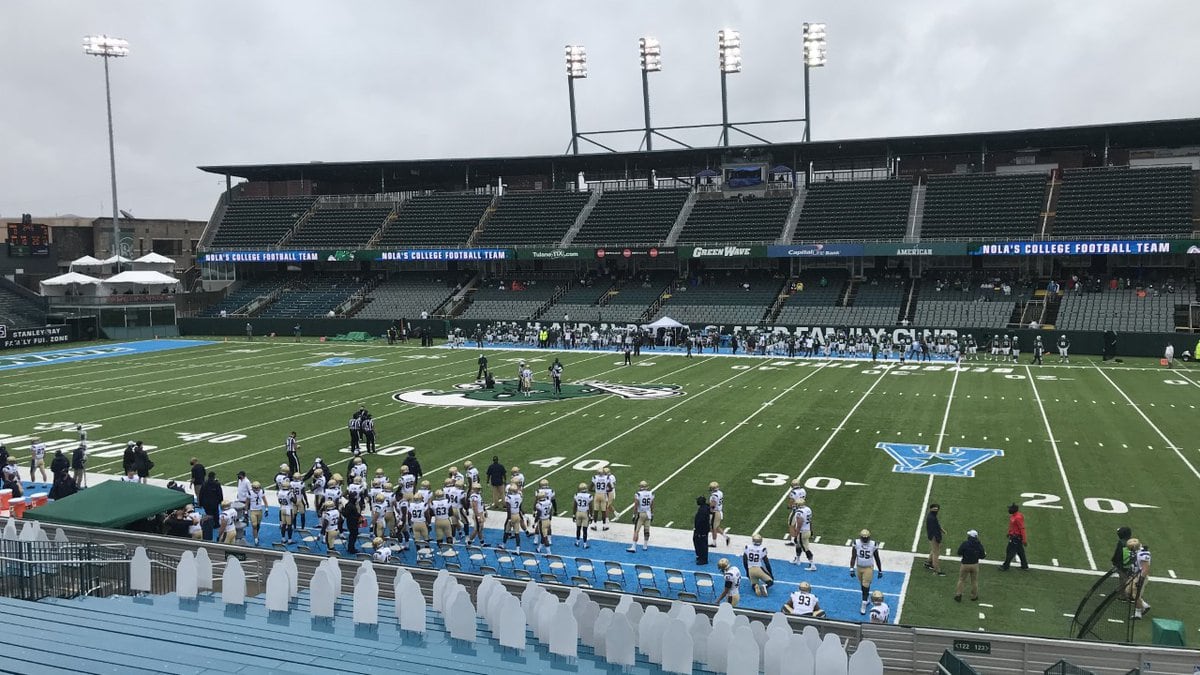 Updated: Sep. 19, 2020 at 5:24 PM CDT
NEW ORLEANS, La. (WVUE) - Tulane races out a 24-0 halftime lead, but in the second half they score zero points. Navy comes back and wins, 27-24.
"Well, a very disappointing loss. I thought we played pretty well in the first half. Had an opportunity to go up another score at halftime. We put the brakes on, played horribly in the second half in all three phases. We really didn't do anything on offense. Defense gave up 27 points. Thought we played poorly in the kicking game. Bad effort by us, disappointing, especially in the second half obviously," said Tulane head coach Willie Fritz.
"It's tough, it's tough. We knew it was going to be a close game. Every time we play them, it's a 7-point difference or under. We knew it was going to be a tough game. That's the Naval Academy, they're built on toughness, handle adversity. That's the future of our military. We knew they were going to come out, they weren't going to lay down, they were going to finish," said linebacker Nick Anderson.
"Things in life happen man, adversity. It's just something along the way, it's an obstacle we have to overcome. We're going to overcome it. I'm telling you, we're going to overcome it," said running back Tyjae Spears.
Tulane's second half possessions were punt, punt, punt, punt, safety, turnover on downs, and another turnover on downs.
Copyright 2020 WVUE. All rights reserved.
Click Here to report a typo.