Offers 'overflowing' across country to foster, adopt child left at Goodwill drop-off in Mississippi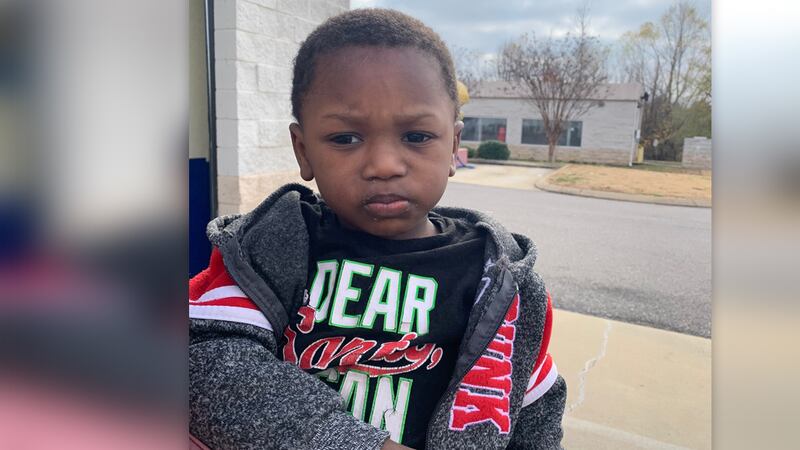 Updated: Dec. 15, 2020 at 6:33 PM CST
SOUTHAVEN, Miss. (WLBT) - Phones started ringing with offers of fostering and even adopting a 2-year-old abandoned at a Goodwill drop-off in Southaven, Mississippi only minutes after the story hit social media, according to the Mississippi Department of Child Protective Services.
In a press release, CPS said calls and emails came from places such as California, New York, Florida and even British Columbia with questions of how they could help the toddler.
"The overwhelming generosity of Americans is tangible in this scenario," said MDCPS Commissioner Andrea Sanders.
The child was abandoned with only a bag of clothes and a note saying his mother couldn't take care of him, law enforcement said. Goodwill said in a statement that police were called immediately after the child was left behind.
A male suspect was arrested Monday at a Kroger in Shelby County, Tennessee. Southaven police told the television station WMC that it is possible the child's mother did not know the man had her son.
Mississippi law prevents MDCPS from commenting on any specific case when a child is placed into state custody, so the agency cannot comment on whether this particular child is involved with the agency.
Sanders added that "while the media reports of this situation are drawing national attention, the ongoing need for individuals to serve as foster families and adoptive families is critical every day of the year for every child placed in MDCPS custody."
"We will always need loving families to care for children, as well as the backing of the greater community to stabilize families and prevent trauma to children before it happens," she continued.
Copyright 2020 WLBT. All rights reserved.