NBA YoungBoy taken into FBI custody in Los Angeles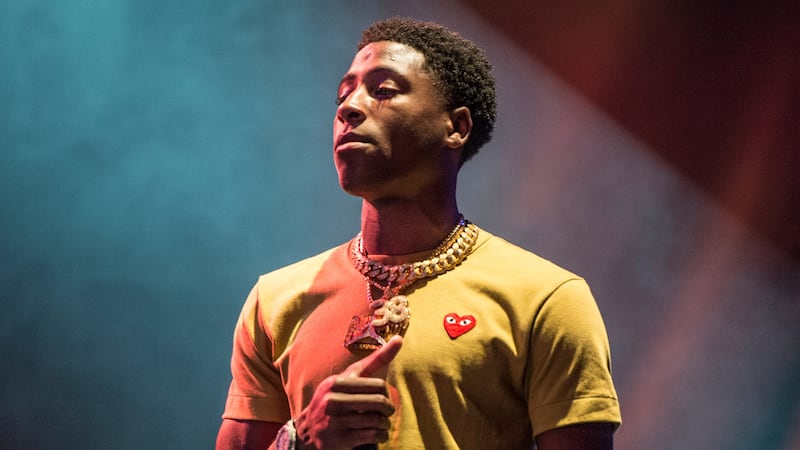 Updated: Mar. 23, 2021 at 5:59 AM CDT
LOS ANGELES (WVUE) - NBA Youngboy, real name Kentrell Gaulden, was taken into FBI custody Monday afternoon, according to several news outlets.
Police attempted to stop a vehicle the rapper was in, who reportedly had an outstanding federal warrant.
After a short pursuit, Gaulden attempted to flee on foot. Police reportedly used a K-9 unit to track him down.
He was arrested and taken into custody around 1 p.m.
In September 2020, Gaulden and 16 others were arrested on drug and firearm charges while filming a music video in Baton Rouge. In December, Baton Rouge police were ordered to return more than $40,000 in cash, a $300,000 cashier's check, and two diamond chains that were confiscated during the arrest.
He was freed on a $75,000 bond.
Gaulden currently lives in Los Angeles after being evicted from his home in Louisiana for filming a music video on the property, which violated his lease agreement.
Gaulden was YouTube's most-viewed artist in 2019, beating out top pop stars like Billie Eilish, Drake, Taylor Swift, and Post Malone.
Yaya Mayweather, daughter of champion boxer Floyd Mayweather, wrote on her Instagram story that her "day has been completely ruined" after finding out about the news. Earlier this year, Yaya gave birth to YoungBoy's son, Kentrell Gaulden, Jr.
Copyright 2021 WVUE. All rights reserved.
See a spelling or grammar error in our story? Click Here to report it. Please include title of story.