Zack: Storm chances increasing; temps coming down
A stormy pattern will evolve over the course of this weekend into next week.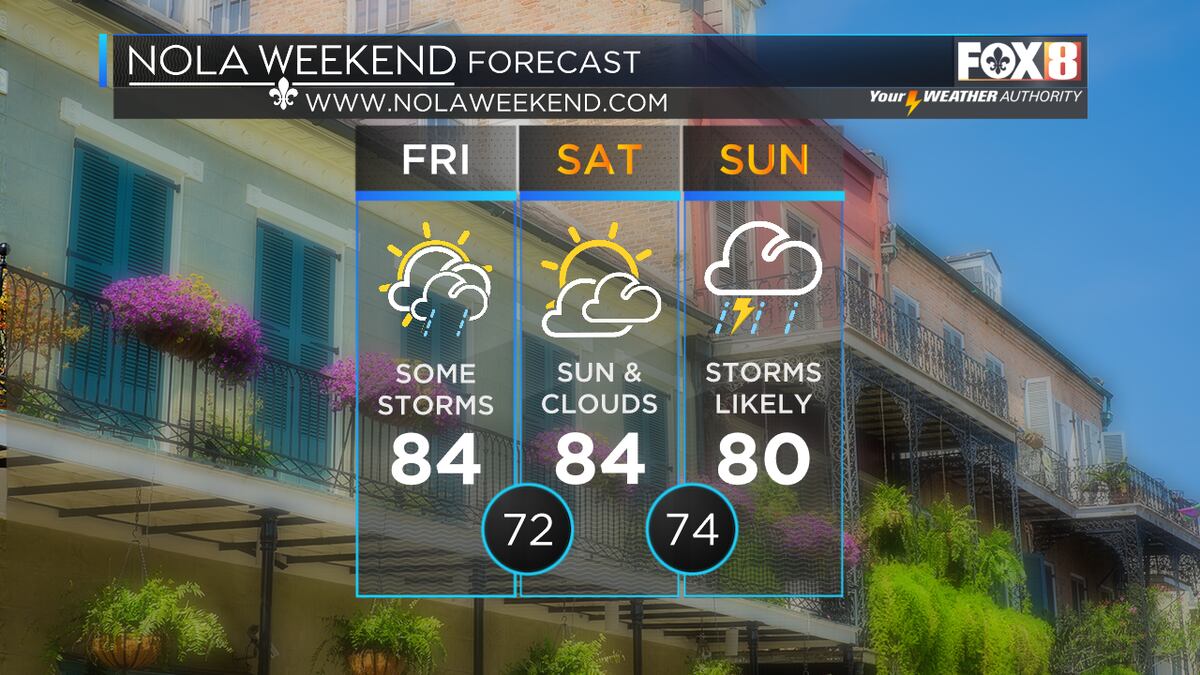 Published: Apr. 29, 2021 at 3:24 PM CDT
NEW ORLEANS (WVUE) - The days of flirting with 90 degree temperatures are now behind us as temps will be trending downward heading into the weekend but that's only because rain chances will be trending up.
Friday starts things off with a 40% chance for showers and storms moving into the forecast. These will be mainly late morning into the afternoon hours downpours but the coverage doesn't look to be widespread. The extra clouds and the passing rain risk does drop our highs back down into the lower 80s closer to normal for this time of year.
Looking at the weekend, Saturday looks to be the better of the two days as we get a small window of dry weather to start the weekend. This window quickly closes by Sunday as widespread storm activity is possible. There will also be a risk for strong to severe storms to go along with a heavy rain threat. Right now the timing of that rain on Sunday could be for much of the day.
Sunday's stormy pattern may be the start of a stormy stretch of weather looking ahead to next week. Monday we may see another short window of dry weather before storms becoming likely again Tuesday and Wednesday. It's early May next week so we will certainly be on the lookout for stalling storms and the heavy rain risk that comes with them.
Copyright 2021 WVUE. All rights reserved.
See a spelling or grammar error in our story? Click Here to report it. Please include title of story.