Tulane tops Houston to take weekend series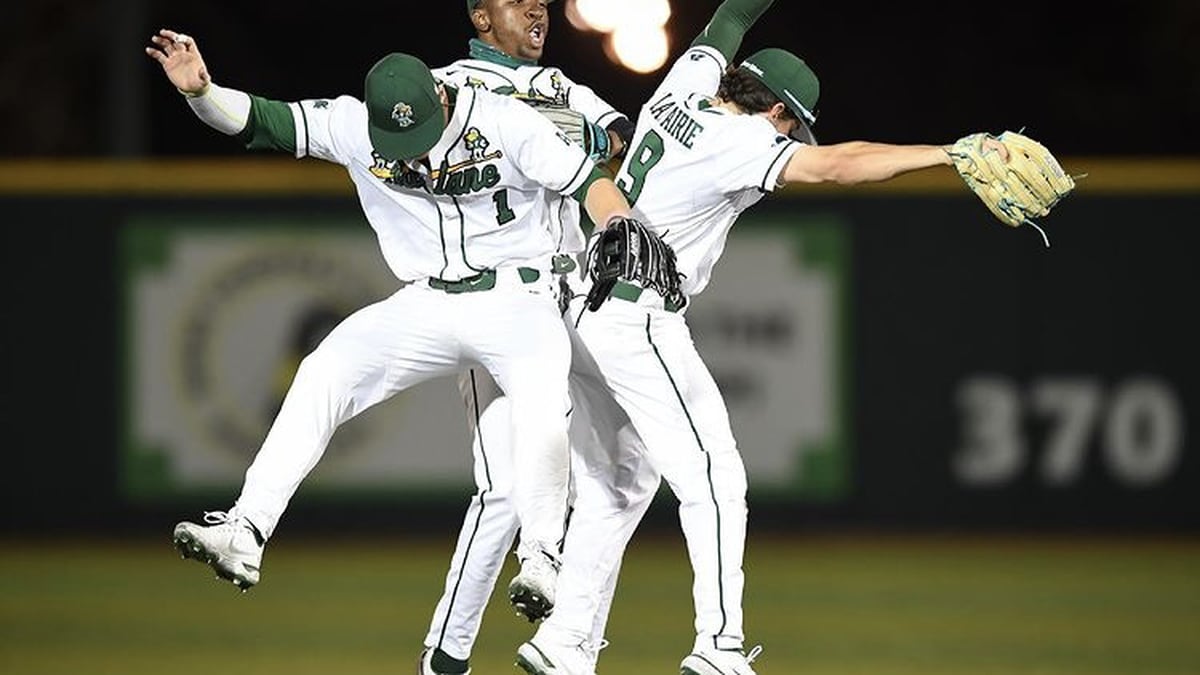 Published: May. 2, 2021 at 6:41 PM CDT
NEW ORLEANS (WVUE) - Tulane (24-14, 13-2 AAC) held on for a 6-5 American Athletic Conference win over Houston (16-23, 4-12 AAC) in the second game of a doubleheader Saturday evening at Greer Field at Turchin Stadium.
The win marked the Green Wave's 13th in their last 14 games, as they took the series, 3-1, over the Cougars.
Redshirt sophomore outfielder Jared Hart went 3-for-3 with two RBI and a career-high four stolen bases, which are tied for the second most in a single game in program history. They are the most since Nick Boullosa accomplished the feat against Jackson State in 2011. Shortstop Collin Burns contributed three more hits, as Ethan Groff added two hits, two runs and two RBI.
Sophomore right-hander Tyler Hoffman improved to 4-1 on the mound this season with eight strikeouts over 5.1 innings of work while allowing just two hits and one run while walking three.
Graduate student Keagan Gillies worked around three hits in the bottom of the ninth to strike out the side and record his third save of the season.
The Green Wave got the engine rolling early with an aggressive approach at the plate and on the basepaths by putting up three runs on four hits and taking advantage of one error by the Cougars.
Groff hit a two-out double to left center that scored Luis Aviles from first after he took off on the pitch to get things started. Groff stole third, before Jared Hart singled him in and stole second base. Following a Trevor Minder walk, Burns doubled down the left field line to score Hart for the third run of the frame.
Groff extended the lead with two outs in the subsequent inning when he pulled a two-run home run down the left field line to make it 5-0. Hart hammered an RBI double to left with two outs in the bottom of the fifth to push the advantage to six.
Houston got into the Tulane bullpen with one out in the top of the sixth and scored its first run on a bases-loaded walk before reliever Zach DeVito escaped the jam.
The Cougars put up three runs in the seventh inning to cut their deficit to just two, before adding one more on a solo homer in the ninth, but Gillies slammed the door with his three punchouts to end the threat and seal the victory.
Copyright 2021 WVUE. All rights reserved.
See a spelling or grammar error in our story? Click Here to report it. Please include title of story.