Authorities: Pilot able to walk away after ejecting from F-16
Published: Mar. 23, 2022 at 11:55 AM CDT
|
Updated: Mar. 23, 2022 at 10:11 PM CDT
Beauregard Parish, LA (KPLC) - The F-16 fighter jet that crashed in rural Beauregard Parish Wednesday morning was part of the 138th Fighter Wing of the Oklahoma National Guard out of Tulsa, Oklahoma, military officials said.
The crash happened around 11:15 a.m. near Bertrand Road, but was 2 to 3 miles in the woods off the road.
The pilot was able to safely eject before the jet crashed in a clearing in the woods, according to Kavanaugh Breazeale, public affairs officer for Fort Polk. Fort Polk personnel responded to the crash.
The pilot, who was quickly located, was able to stand up and walk away after reaching the ground, according to Lt. Col. Geoff Legler, public affairs officer for the Oklahoma National Guard.
The pilot was identified by his family as Major Alexander Drummond, mission commander with the 138th Fighter Wing.
Drummond's father, Gentner Drummond, released the following statement: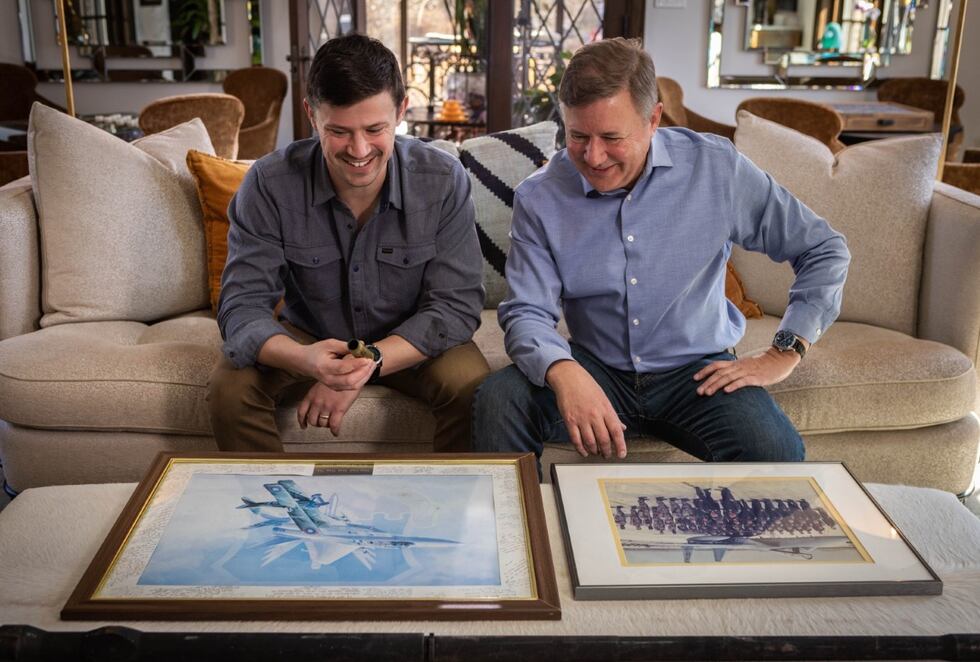 The jet was flying out of Ellington Field Joint Reserve Base, southeast of Houston, as part of a routine alert training exercise in which it was to conduct a mock air intercept of another aircraft, Legler said. The flight was expected to last about an hour-and-a-half, but had not reached the point of the mock intercept when the crash happened, Legler said.
The Oklahoma National Guard regularly flies F-16s out of Ellington, Legler said.
No homes were in the area of the crash, Breazeale said.
Local law enforcement, including the Beauregard Parish Sheriff's Office, first responded to the crash before military personnel could arrive, Breazeale said.
The crash site has been turned over to the military.
Copyright 2022 KPLC. All rights reserved.