One-on-One: U.S. Energy Department chief discusses efforts to boost energy resilience in New Orleans
The city is one of 22 communities chosen nationwide for the initiative
Published: Apr. 6, 2022 at 9:19 PM CDT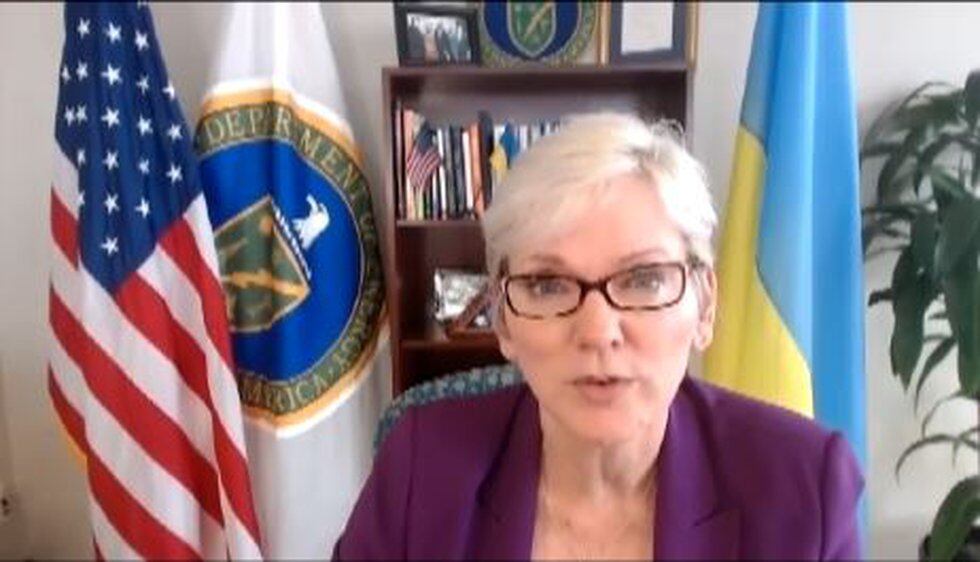 NEW ORLEANS (WVUE) - Power outages happen in parts of the New Orleans area even without bad weather and now New Orleans is getting help from the federal government designed to help keep the lights on in communities even after bad weather and also expand clean energy.
FOX 8 spoke one-on-one with U.S. Energy Secretary Jennifer Granholm about DOE's new Communities Local Energy Action Program which is also called Communities LEAP for short.
"Obviously, New Orleans and Louisiana overall has been hit time and time again by hurricanes and that means the grid goes out and that means often the ones who are disproportionately affected are underserved communities," said Granholm.
New Orleans is one of only 22 communities chosen nationwide to receive direct support from the Energy Department to create action plans that will increase energy resilience and energy burdens and reduce local air pollution.
"And so, what New Orleans said is, we need to establish resiliency during a storm for communities when we know the grid is going to be hit. We need to create community centers, in neighborhoods that are resilient, so that residents know where to go to be safe, to be connected, to have power during a storm and so this is what this is about," said Granholm.
Jonathan Rhodes is Director of the Mayor's Office of Utilities. He was asked if Granholm's ideas are feasible for the city.
"Yes, absolutely feasible and we saw it work even recently during Hurricane Ida when the city turned our NORD facilities into cooling centers and that was actually done with backup power," said Rhodes.
Granholm stated, "We are not shooting money at New Orleans, what we're doing is shooting technical assistance and access to money, if a good plan is written, which we want to write in conjunction with New Orleans, so this is really a way for communities to have access to the resources of the federal government.
Residents are tired of sporadic power outages.
Jolie Bensen owns a gym.
"Every other month, I mean it's pretty, I don't put the candles away far, my kids know the routine," she said.
Talia Cieslinski works at a restaurant.
"Power goes out here all the time and customers are unhappy, and we have to close up the shop. It would really be very helpful if that didn't happen," said Ceislinski.
Rhodes said, "So what can do is build a resilient power system using alternative sources of power so, for example, solar energy and battery backups that can be in place and be energized when the main power grid goes out, so with solar on your buildings and batteries storing the energy we can turn buildings on even when the grid is down and serve as community resources and community hubs."
Being a part of Communities LEAP puts the city in a position to get other federal dollars including from the $1 trillion infrastructure law.
"The city of New Orleans with this partnership with the Department of Energy is going to really be able to build a strategic plan that's going to put us in a very competitive place for further infrastructure dollars," said Rhodes.
Electric grid problems are not limited to New Orleans but exist across the country.
Granholm was asked about the challenge of resolving the issues.
"Yes, it is very complicated. We've got a grid that was built in the 1950s on wooden poles, with wires overhead and we're facing all of these very, increasingly severe weather events," she said.
See a spelling or grammar error in our story? Click Here to report it. Please include the headline.
Copyright 2022 WVUE. All rights reserved.