Disabled couple says UTV repair at local ATV dealership devolved into months-long debacle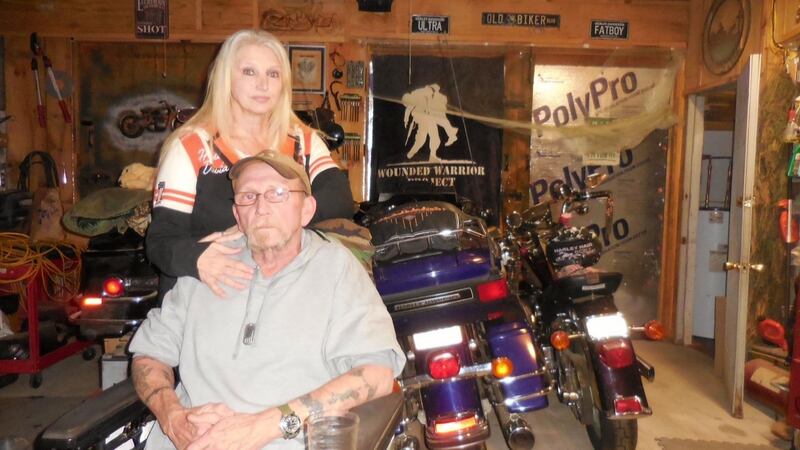 Published: Feb. 6, 2023 at 4:23 PM CST
CARMACK, Miss. (WLBT) - A couple says that the purchase and subsequent repairs of their UTV at a local motorsports retailer became a months-long affair featuring multi-thousand dollar bills, tear-filled Facebook videos and bouts of depression.
The story began in October when Teresa and "Dienk" Perry purchased a used Yamaha Viking at Got Gear Motorsports in Ridgeland. The UTV had less than 1,000 miles and, they were told, was used by the store's manager at deer camp.
They were also told that while at deer camp, the Yamaha had "run hot" but that it had been fixed. The couple agreed to buy it, and with a $2,000 warranty, their total came to $18,186.60.
The UTV was to be used by Dienk, a disabled veteran who depends on a wheelchair for most of his day, as a tool for odd-jobs; from moving equipment up and down the steep hill atop of which his home sits, to feeding the couple's many dogs.
Yet, when Teresa, who is legally blind, and Dienk brought the UTV to their Carmack, Mississippi home, they say they used it for no more than three to five hours before it "completely broke down."
When they called Got Gear about this development, they were told to park it before it got worse.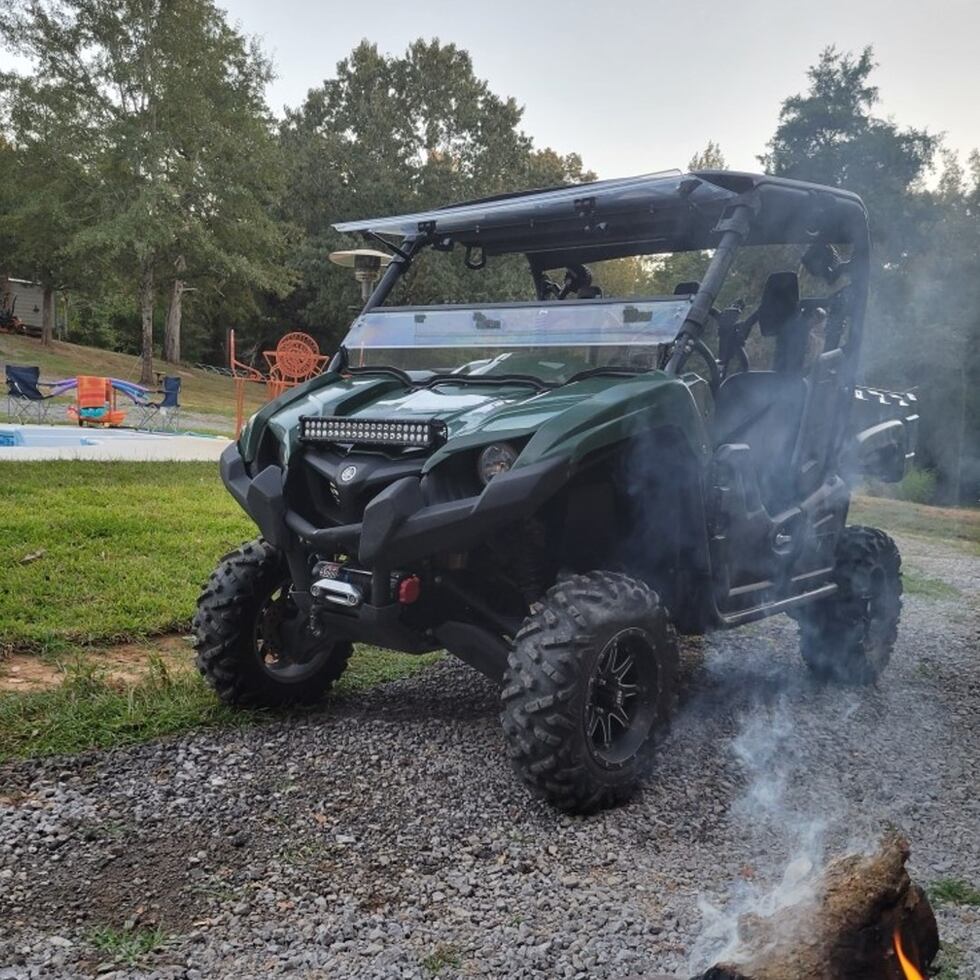 On the first week of November, they took it back to Got Gear. After an inspection, they were told the problem was with the clutch and that it would be a $1,800 repair. While irritated with the price, the couple thought the warranty would help.
Weeks passed before they were told their Yamaha was ready. It was while picking up the Yamaha at Got Gear that the news was broken: It was not an $1,800 repair - it was a $4,000 one.
The cost was a shock to the couple, and they refused to pay it. Words were exchanged and Teresa and Dienk came back home without their Yamaha.
Then, in a following phone call, Got Gear told Terese and Dienk that after some haggling with their warranty provider, the repair would now be $1,700. They agreed to pay. The Yamaha was delivered back to them.
When it was delivered, Teresa says she test-rode the UTV with the Got Gear delivery man there to witness. Something was still off. The Got Gear employee told them maybe it was because of the new clutch, but after he left, and after a few more rides on it, Teresa found the UTV undrivable yet again.
It was then that Teresa and Dienk took the Yamaha to a dealership in Greenwood to get a second opinion. During the test ride at this dealership, according to Teresa and Dienk, the UTV began "smoking and burning."
The clutch and the belt were burnt up, the dealership told them, and the UTV would have to be physically pushed back onto a trailer. The Yamaha was given back to Got Gear on the 12th of January.
The series of events was documented by Teresa in a number of Facebook videos, the first one filmed on December 16. In the video, a visibly angered Teresa is seen crying while discussing the multiple problems with the Yamaha.
"I am tired of being taken advantage of," she says. "Get it together!"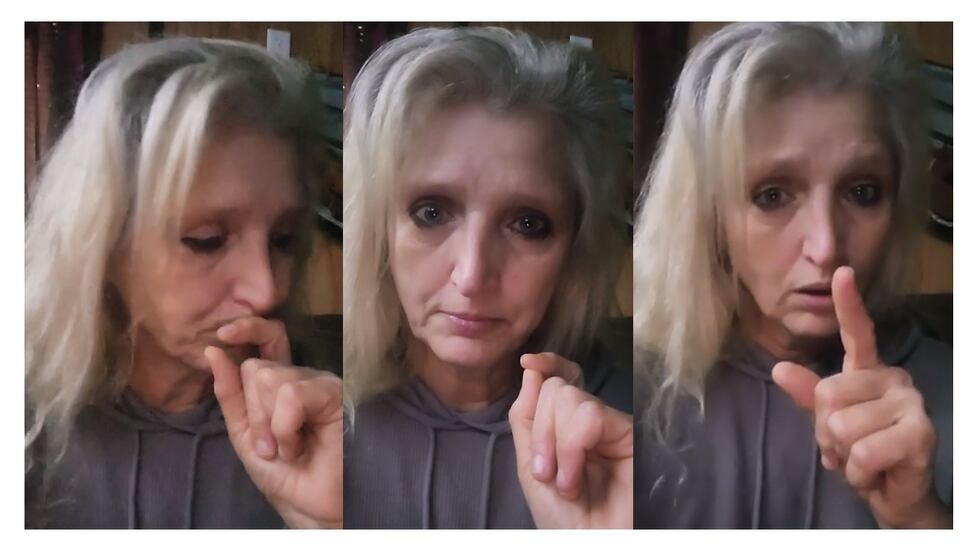 The emotions of the situation were still visible when WLBT interviewed Teresa and Dienk days after the Yamaha was taken to Got Gear for the second time. During that interview, they said God had blessed them and that they could absorb the $300 bill they had paid every month since they purchased the Yamaha.
"But there are people out there that that $300 would hurt them to have to make that payment on something they can't use," Teresa said. "I'm legally blind. He is crippled. We got three wheelchairs. And we explained this to them."
"It didn't have to be this way," an emotional Dienk added. "This is not what I paid for, this is not what I asked for. It has shut me down from being able to concentrate; try to accomplish anything other than sitting here going around in circles."
When WLBT reached out to Got Gear for this story, Got Gear's general manager Raymond Walters said that they did not wish to discuss the issue and did not want to see a statement by them used on television.
WLBT also reached out to Got Gear last July after a Florence family's ATV was one of four stolen from the Got Gear property. The family was not told of the theft until a week later, with the business telling them during that time that their ATV was still being serviced.
A day after our call to Got Gear regarding the Yamaha, Dienk and Teresa received a call themselves. It was from Got Gear. Their UTV was ready and would be delivered to them the following day.
This repair would cost $3,500, but Got Gear told the couple that they would not have to pay a dime. Got Gear would also be back in a month for any additional repairs. Dienk and Teresa even received a hand written apology for their troubles.
Without the aid of their warranty, and if Got Gear had not paid for the second fix themselves, the couple would have been out more than $7,000 in repair costs alone.
"I test drove it. It's like driving a new one," Teresa said in a Facebook video the day they received the repaired Yamaha. "I was told that even the general manager test drove it before it came home."
However, Teresa and Dienk made clear in a follow-up phone call with WLBT that while thankful the saga is (hopefully) over, they wish a story like theirs never befalls another disabled person.
UPDATE: On the day this article was published, Feb. 6, Teresa told WLBT that the UTV was "acting up again" and would be heading back to Got Gear.
Want more WLBT news in your inbox? Click here to subscribe to our newsletter.
Copyright 2023 WLBT. All rights reserved.