Woman accused of selling meth from ice cream truck
Published: Feb. 28, 2023 at 3:16 PM CST
SLIDELL, La. (WVUE) - The owner of an ice cream truck was arrested and accused of selling meth from the truck, according to Slidell police.
Police say narcotics detectives saw a blue ice cream truck with an expired license plate and no brake lights just after 11:30 a.m. on Feb. 27 on Old Spanish Trail in Slidell.
Detectives say previous information led them to believe the owner was using and selling meth from the truck, which has been out of commission for several months.
Police pulled over the truck and found melted ice cream in the freezer, meth, and other drug paraphernalia.
Tamisha Morin, 42, was arrested for possession of narcotics, an outstanding warrant, and traffic violations.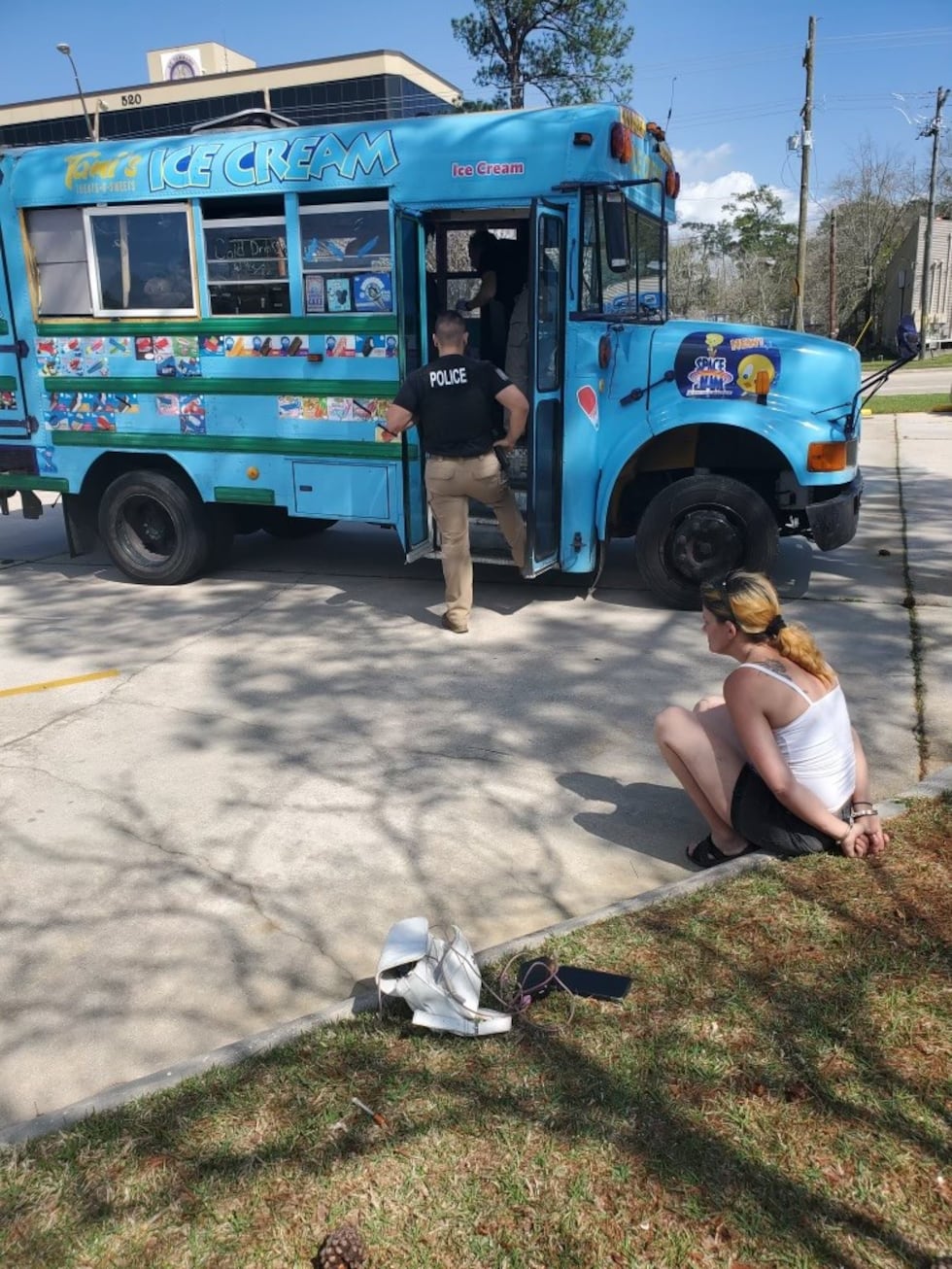 "Tami's Ice Cream & Sweet Treats" truck was impounded. Morin was transported to the Slidell City Jail.
Detectives say they also found two small puppies inside the truck, which were turned over to Slidell Animal Control.
Police say they do not believe any children were exposed to meth.
See a spelling or grammar error in our story? Click Here to report it. Please include the headline.
Copyright 2023 WVUE. All rights reserved.