Louisiana spent $7.7 million on death penalty defense. It hasn't executed anyone in 13 years.
Public defenders say the money could be better spent on other needs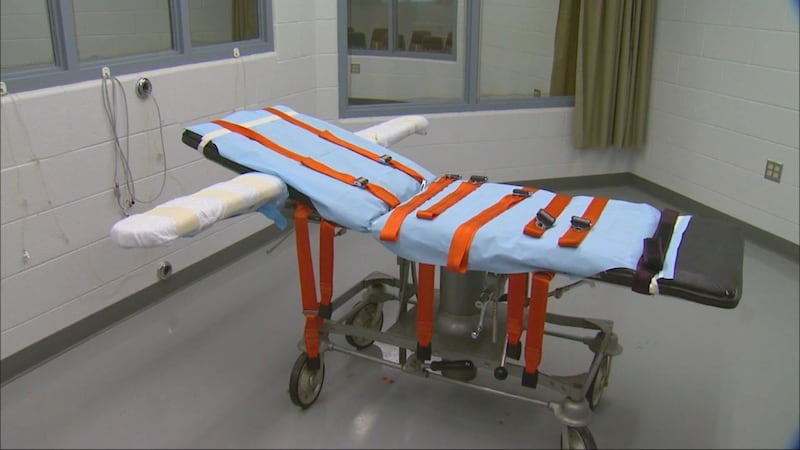 Published: Mar. 22, 2023 at 11:44 AM CDT
Louisiana spent $7.7 million providing legal defense to people facing the death penalty in 2022, according to the Louisiana Public Defender's Office, even though the state hasn't executed anyone in 13 years.
The most recently Louisiana has put someone to death was Gerald Bordelon in January 2010, after he waived his right to legal appeals and fast-tracked his own killing. Prior to his death, Louisiana hadn't executed anyone since 2002.
State officials told a federal judge last spring they haven't been able to obtain the drugs needed to carry out a lethal injection in years and stopped scheduling executions as a result. Gov. John Bel Edwards also doesn't appear to be enthusiastic about capital punishment. He has refused to share his personal views on the death penalty.Regardless of whether executions are moving forward, Louisiana must provide a vigorous defense for people who face death sentences. Federal law requires robust legal services and extra scrutiny for capital crimes.
The Louisiana Public Defender Board outsources most of the state's capital defense to five nonprofit organizations with attorneys who specialize in death penalty defense. Four of them – Louisiana Crisis Assistance Center, Capital Post-Conviction Project of Louisiana, Baton Rouge Capital Conflict, Inc. and the Capital Appeals Project – were among the top 10 most expensive legal contracts in all of state government in the last budget cycle, according to a state report on government contracts.
The $7.7 million spent last year covered initial trials, appeals and post-conviction legal challenges. It also includes approximately $195,000 for expert witnesses and extra funding to the public defender's office in Jefferson Parish, which handles some of its own capital cases, according to State Public Defender Rémy Voisin Starns.
In 2022, there were only 18 open capital cases and two appeals across the state, Starns said, but his office is also responsible for the representation of approximately two-thirds of the 62 people who are on death row. The outside attorneys also work on cases where the death penalty is initially a possibility but doesn't come into play.
Starns said the state would do better to eliminate capital punishment and spend that money on other public defender needs.On Monday, he asked legislators for an additional $5 million to buy office buildings for public defenders around the state. He also wants to hire six social workers to help with juvenile defendants, who have a difficult time communicating with their assigned attorneys.Caddo, Lafayette and East Baton Rouge parishes also need more local public defender staff attorneys, and the state should start offering all public defenders health insurance and retirement benefits, Starns said. Some local governments cover the cost of health insurance and retirement for their public defenders, but those benefits aren't offered in every part of the state, he said.
In the last budget cycle, the governor and legislators spent $50.5 million from the state's general funds on public defense, but one of its other main sources of funding is falling off a financial cliff. There's been a drastic drop in the collection of traffic court fees across the state, which are used to pay for public defenders.
The number of traffic court filings in court went from 1.26 million in 2009 to just 475,335 in 2021, according to a budget presentation from legislative staff given Monday. That means public defense has been losing hundreds of thousands of dollars in revenue each year for a few years in a row.
Louisiana Illuminator is part of States Newsroom, a network of news bureaus supported by grants and a coalition of donors as a 501c(3) public charity. Louisiana Illuminator maintains editorial independence. Contact Editor Greg LaRose for questions: info@lailluminator.com. Follow Louisiana Illuminator on Facebook and Twitter.
See a spelling or grammar error in our story? Click Here to report it. Please include the headline.
Copyright 2023 WVUE. All rights reserved.