A cool and dry Easter with a rainy pattern setting up for next week
Easter sunrise service will be chilly for many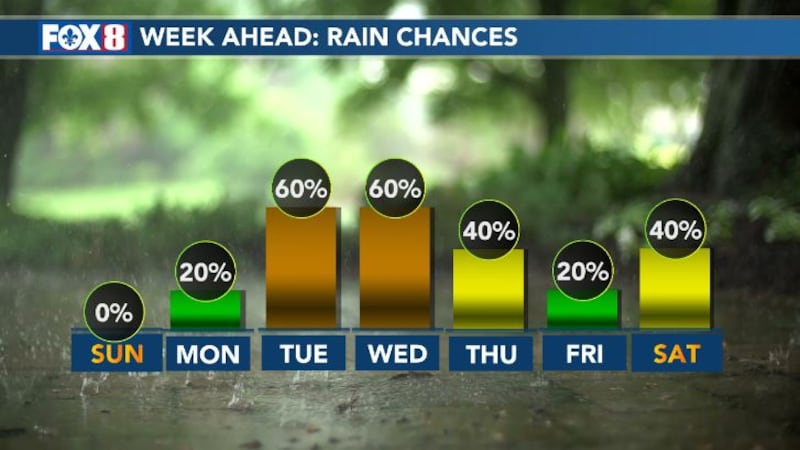 Published: Apr. 8, 2023 at 4:08 PM CDT
NEW ORLEANS (WVUE) - After getting the sun to peak out through the afternoon, we're increasing the clouds again tonight ahead of Easter. Temperatures should bottom out in the mid 50s along the north shore by tomorrow morning with around 60 south of the lake.
Rain won't jeopardize any Easter egg hunts as we'll stay dry under mostly cloudy skies. A stray sprinkle isn't out of the question but the rain gear can be put away for a few days. Highs will remain cool on Sunday afternoon in the upper 60s to around 70.
We'll head into Monday with highs returning to around 70 under mostly cloudy skies and continued dry conditions.
A low-pressure system will develop and meander in the Gulf of Mexico for a few days next week. Where it sets up really determines if and how much rain we will get. As of now, it looks like Tuesday through Thursday will carry rain chances from that low with strong and gusty winds. This stalled out pattern will bring cooler temps in the upper 60s to around 70 until the end of next week.
See a spelling or grammar error in our story? Click Here to report it. Please include the headline.
Copyright 2023 WVUE. All rights reserved.