'They just wanted to kill somebody:' Suspects had no ties to handyman slain in Kenner, police say
Published: Apr. 12, 2023 at 5:05 PM CDT
|
Updated: Apr. 13, 2023 at 10:36 AM CDT
KENNER, La. (WVUE) - Police say it appears two men fatally shot a 66-year-old handyman in Kenner simply because they wanted to kill somebody.
The victim -- 66-year-old Lawrence Herr of Metairie -- was fixing a mailbox in front of a home when police say Tahj Matthews, 23, and Maurice Holmes, 25, fatally shot him.
"One of them made a statement that they just wanted to kill somebody that day," said Kenner Police Chief Keith Conley.
Surveillance video shows the two driving past the victim three times. Each time, they made a U-turn and came back. On the third pass, police say the suspects stopped, shot Herr in the back, and took off.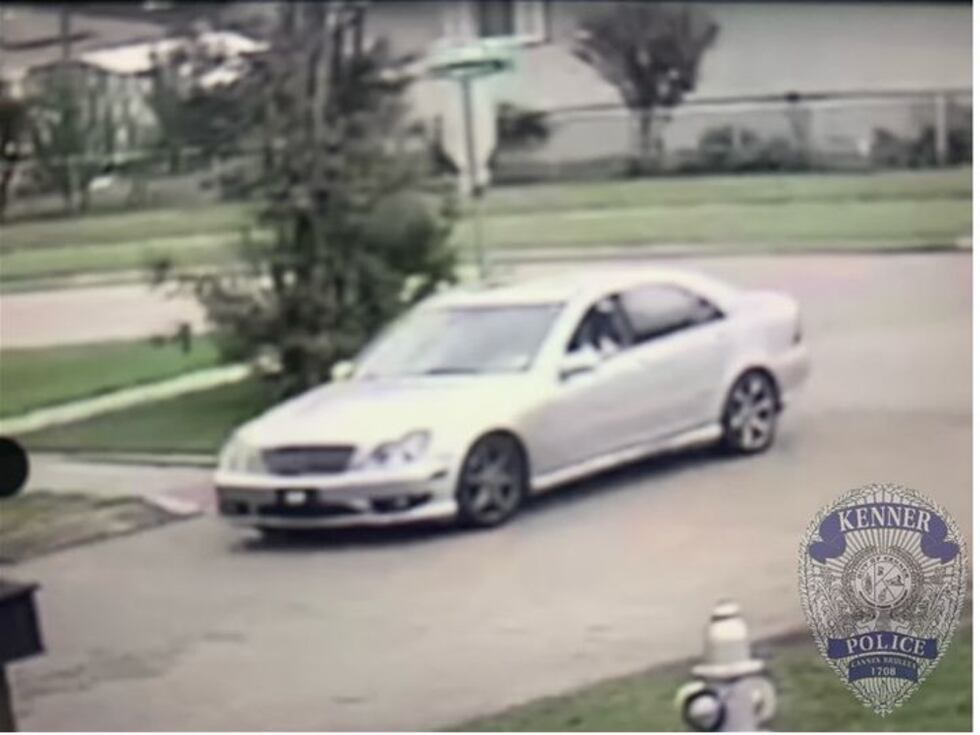 Previous story: Two arrested after maintenance man fatally shot while repairing Kenner home, police say
Herr was found in shock by first responders.
"He had no idea what was going on," Conley said. "He was still conscious when the first responders got there. Basically, he was in dismay and in shock but he assumed he had been shot."
Herr, affectionately known as "Peanut," was described as a beloved caretaker for his 90-year-old mother.
"Personality was great. He was a good guy. He'd take his shirt off his back for somebody," said Herr's friend, Kevin Duvall.
"Everyone says this man was the salt of the earth," Conley said. "It's just a real tragic situation."
Herr's neice, Kellie Edwards, launched a GoFundMe for the family's funeral expenses. She described him as a "happy, go-lucky, Christian man."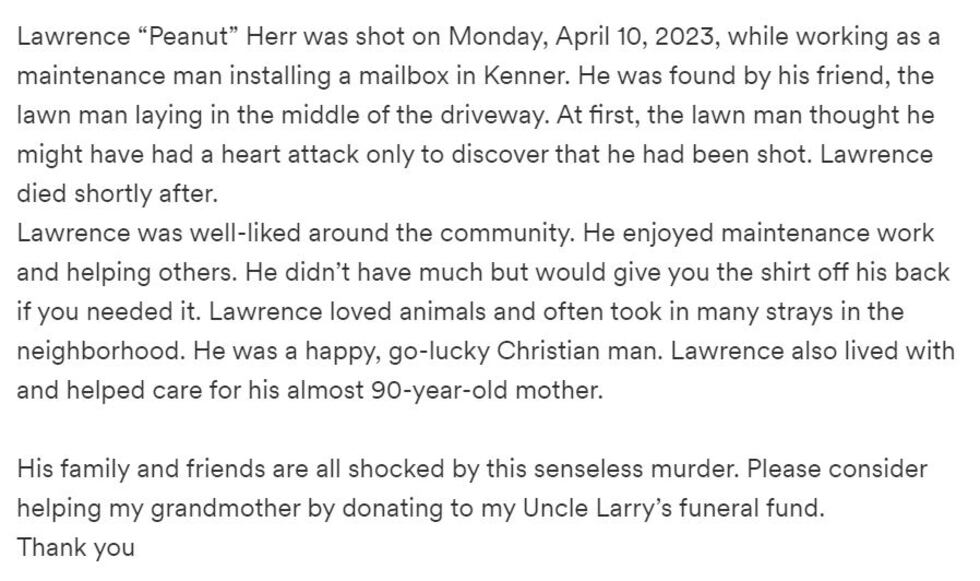 Fox 8 makes no representations or warranties of any kind about the authenticity, accuracy, or reliability of any GoFundMe campaign. Any donations you make to such campaigns are strictly at your own risk. If you have any questions related to the authenticity, accuracy, or reliability of a GoFundMe campaign, please contact GoFundMe directly or consult the GoFundMe Guarantee Policy.
Detectives worked around the clock to find the suspects. Conley applauded neighbors for stepping up to provide the surveillance video.
Matthews and Holmes were apprehended and booked on first-degree murder charges.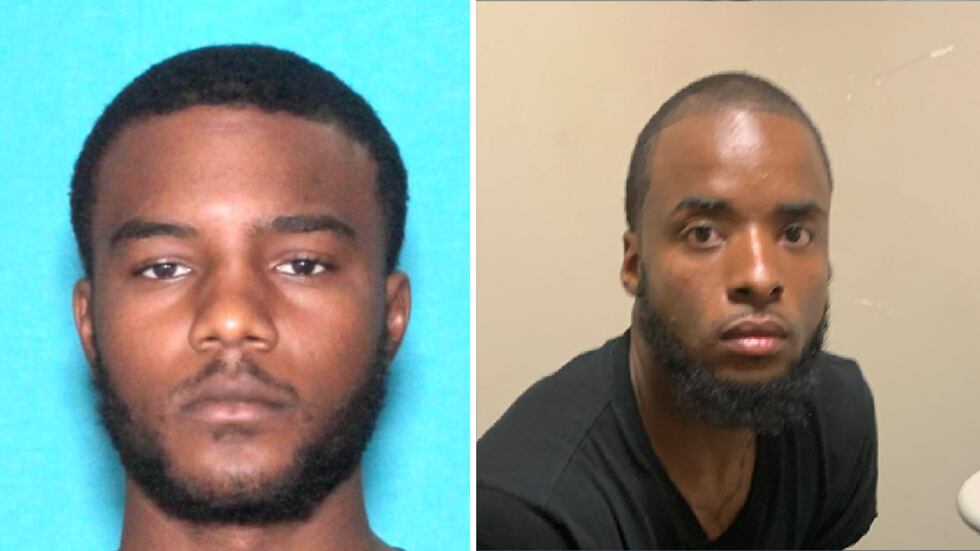 "We're a little concerned about the motive," Conley said. "To think that you could get up in the morning and decide to go out and commit a homicide... for what purpose? What did that service them? That's some of the questions the detectives have."
Holmes was recently released from a Texas prison after serving six years for domestic violence.
Police say the pair met about two weeks ago and had no connection to the victim.
Because of the nature of the crime, the investigation into what police are calling a senseless killing continues.
See a spelling or grammar error in our story? Click Here to report it. Please include the headline.
Copyright 2023 WVUE. All rights reserved.