Attorney questions why city did not rope off portion of Jackson Square after first tree branch snapped
Published: Jul. 14, 2023 at 4:18 PM CDT
NEW ORLEANS (WVUE) - New video obtained by Fox 8 shows the moments the first large tree branch snapped in Jackson Square, over a week before a teenager was critically injured by a second branch falling from the same tree.
The video was captured on June 27 around 9:30 a.m. on a public-owned camera facing the Upper Pontalba Apartment building on the edge of Jackson Square.
In the video, a security guard is seen walking through the frame when the branch snaps and falls right behind them.
Two people walking in front of the Pontalba stop in their tracks, surprised by the commotion.
Ten days later, on July 7, an even larger portion of the oak tree crashed on historic Jackson Square, critically injuring a 16-year-old boy.
See also: Local artist witnesses aftermath of large tree that split apart, leaving a 16-year-old critically injured
The boy's family tapped personal injury attorney Morris Bart to sue the City of New Orleans.
The attorney said the boy and his family were tourists from the San Antonio area, and the teen remains hospitalized in the intensive care unit with a severe brain injury.
"It's horrific," Bart said. "It's as bad as you or any parent, any mom, can imagine."
He says the injury shows clear negligence on the part of the city for not roping off the area or putting up barricades.
"My concern is that on June 27 it was very obvious this tree was in distress. There was visible damage to the tree. Anybody - you don't have to be an arborist - could see there was decay and rot inside that tree in addition to the fact the tree is unstable," Bart said. "Given those conditions and given that with decay and rot with the unstable nature of the tree, the unbalancing of the tree, the immediate threat the branch is going to fall... it's unconscionable to me they wouldn't rope off that area."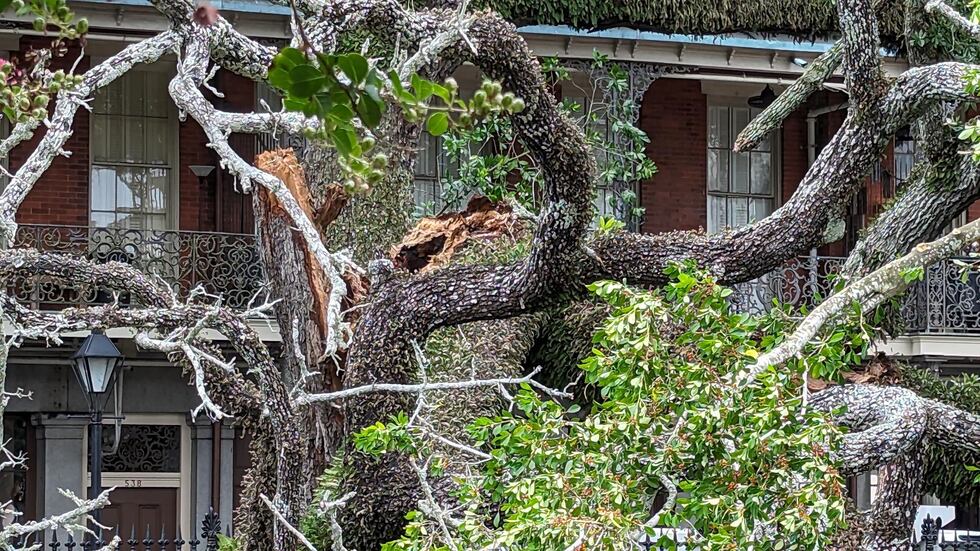 Bart claims to have drone video taken last year showing the parts of the tree apparently dead.
The lawsuit is expected to be filed by Tuesday of next week, naming the City of New Orleans as a defendant. Bart says there could be other defendants, including arborists and contractors responsible for maintaining the tree.
The lead arborist at NOLA Tree Solutions says tree collapses like the one in Jackson Square are rare.
See a spelling or grammar error in our story? Click Here to report it. Please include the headline.
Subscribe to the Fox 8 YouTube channel.
Copyright 2023 WVUE. All rights reserved.