Bruce: Rain chances finally returning this weekend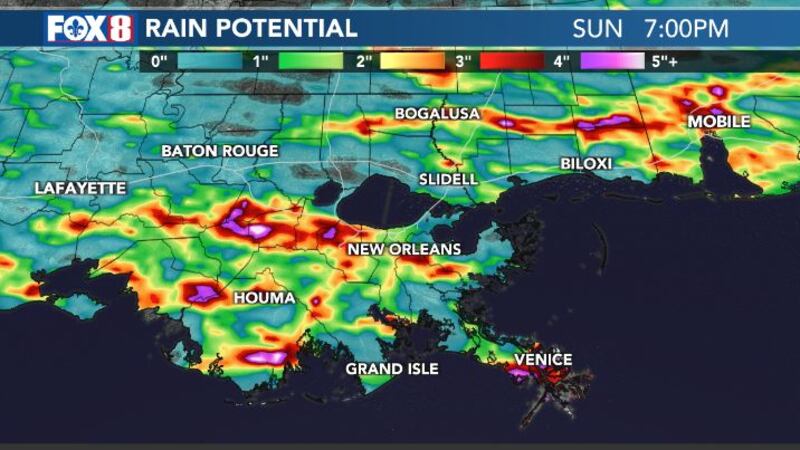 Published: Jul. 21, 2023 at 2:43 PM CDT
NEW ORLEANS (WVUE) - The hot and dry weather will be a thing of the past as rain chances return for the weekend. So far this July is the driest and one of the hottest on recoed.
Saturday will heat up before storms arrive. Expect highs back in the upper 90s with "feels like" temperatures ranging from 105º to 110º. Late day storms will become more numerous first along the north shore and push south through the evening. A few storms could have gusty winds and very heavy downpours.
Sunday, the high storm chances will mainly fall around the first half of the day. Once again, heavy downpours will be our biggest threat. Clouds should linger through the afternoon which will keep our temperatures in the lower 90s.
The tropics: Tropical Storm Don continues to remain a non-issue for land as it is forecast to move north and possibly dissipate by late weekend, into early next week. However, there's another tropical wave getting bigger attention. The NHC is monitoring a wave between the Lesser Antilles and the coast of Africa. It has about a 40% chance of developing within the next week. It is traveling with a lot of Saharan dust which may help keep the activity somewhat suppressed. Nonetheless, it is still one to watch for the time of year.
See a spelling or grammar error in our story? Click Here to report it. Please include the headline.
Subscribe to the Fox 8 YouTube channel.
Copyright 2023 WVUE. All rights reserved.