Bruce: Dangerous heat through the entire week ahead. Temps make a run for 100°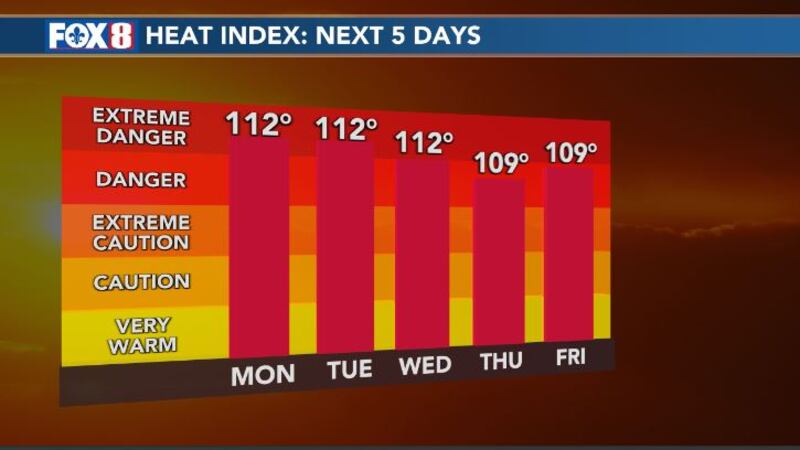 Published: Jul. 31, 2023 at 3:08 PM CDT
NEW ORLEANS (WVUE) - Dangerous heat will be here over the next 5-7 days as highs make a run for 100° through at least mid-week. Then highs stay in the upper 90s through the weekend. There are only two recorded instances of consecutive days hitting the 100 degree mark at New Orleans International Airport in Kenner since record keeping began in 1946.
Once in 1980 and again in 2016. Heat indices will stay well within the excessive heat warning criteria with feels like conditions between 110 and 113 for all of the region. High pressure will remain the main influence even as a few ripples of energy circulate around the edge leaving a slim chance for an isolated thunderstorm or two to develop. Any storm that does manage to break through would be strong with gusty winds, but likely brief. the tropics are alive with a couple of features but none are any concern for us.
See a spelling or grammar error in our story? Click Here to report it. Please include the headline.
Subscribe to the Fox 8 YouTube channel.
Copyright 2023 WVUE. All rights reserved.