Bloody passenger subdued on Delta Air Lines flight landing in New Orleans after threatening attendant
Published: Aug. 2, 2023 at 8:28 PM CDT
|
Updated: Aug. 4, 2023 at 10:52 AM CDT
KENNER, La. (WVUE) - Onboard Delta Air Lines flight 2432 from Atlanta to New Orleans, the crew and passengers subdued a disruptive man; the chaotic events transpired as the plane landed.
A passenger on the flight, who wished to remain anonymous, reported that they were called to offer medical assistance to the unruly man, identified as 39-year-old Nelson Montgomery, who was already bleeding profusely from his neck.
In an unexpected escalation, the witness tells Fox 8 that Montgomery pulled a flight attendant into a chokehold, brandishing what appeared to be a shard of broken glass against the attendant's neck and threatening to 'cut off her head' if anyone got too close.
The witness says it took the combined effort of eight people to subdue Montgomery until law enforcement could board the plane finally. The Jefferson Parish Sheriff's Office apprehended Montgomery upon landing.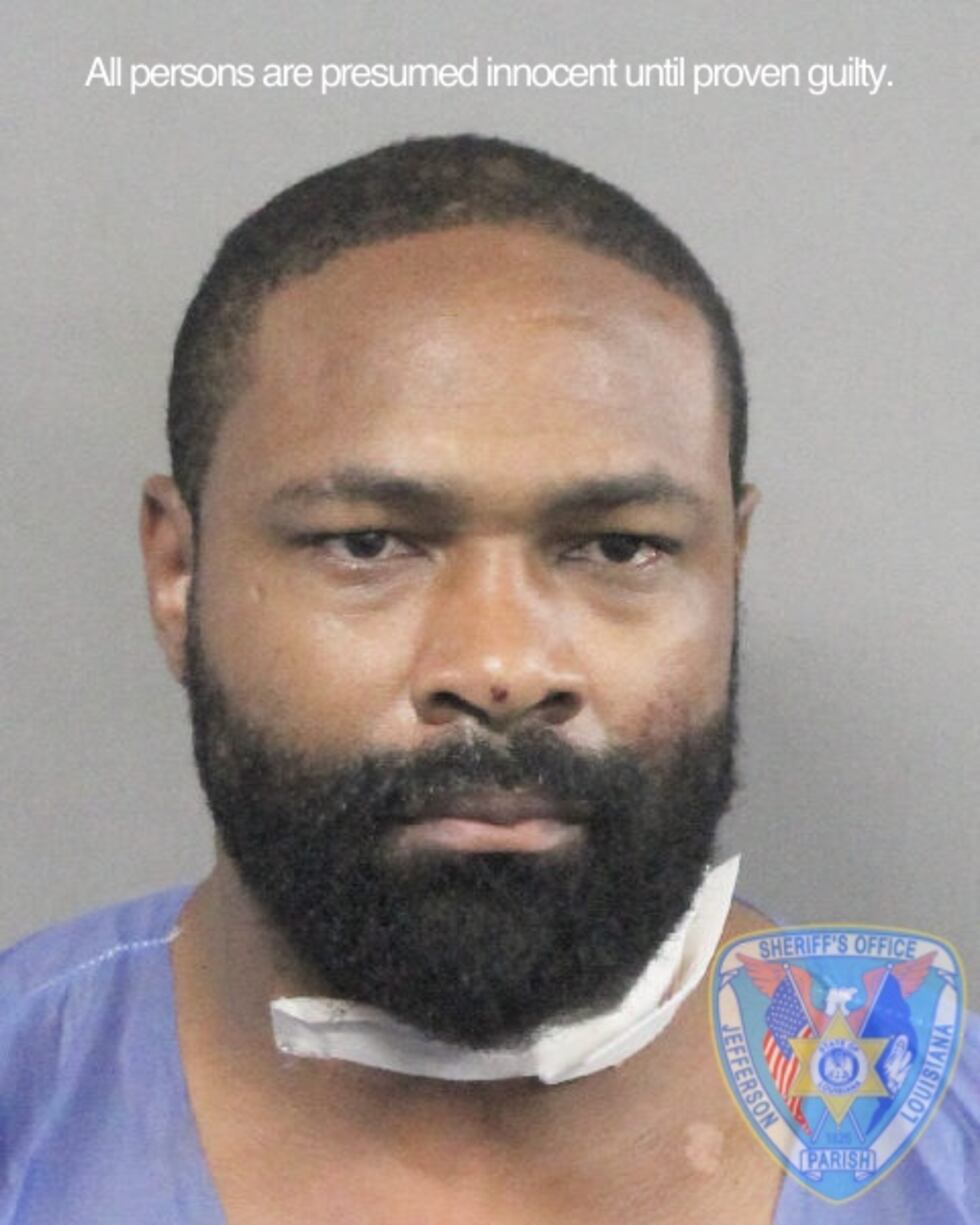 "Next thing I know she's in a rear naked choke and he's got a shot glass to her throat," a passenger told Fox 8. "He had already cut his throat. He was already bleeding when he came up to the front. There was a blood trail on the seats where he was touching seats as he came through."
Deputies say he is currently receiving medical treatment for his injuries and will be booked with aggravated battery, disturbing the peace and simple battery. The flight attendant involved in the incident suffered minor injuries, with deputies reporting two cuts that were treated at the scene.
In a statement released to FOX 8, Delta Air Lines' spokesperson confirmed the incident and said law enforcement officers met their aircraft upon landing, saying:
"Delta flight 2432 operating from Atlanta to New Orleans was met by law enforcement personnel upon landing following a reported customer issue onboard. Delta has zero tolerance for unruly behavior on our aircraft and in our airports. Nothing is more important than the safety and security of our people and our customers."
JPSO further noted that this is their third airport arrest this week alone, with this case being the only one involving such a significant altercation with a flight crew.
See a spelling or grammar error in our story? Click Here to report it. Please include the headline.
Subscribe to the Fox 8 YouTube channel.
Copyright 2023 WVUE. All rights reserved.