Bruce: Our record breaking heat stays with us through the weekend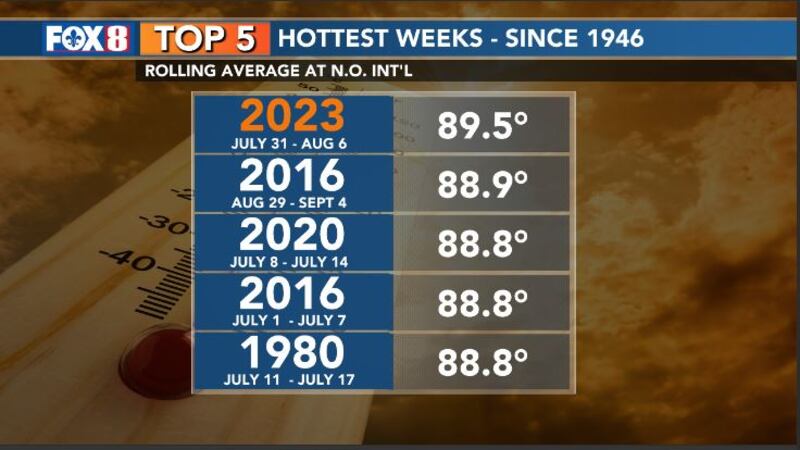 Published: Aug. 9, 2023 at 2:57 PM CDT
NEW ORLEANS (WVUE) - The hot dome of high pressure that is responsible for or streak of record highs shows no signs of moving out any time soon. Thursday through Sunday show no change as highs will be at or near 100° a couple of location could break the 100° mark.
Little to no rain is expected to break the heat and help with severe drought conditions across part of the area. At best 20% or less coverage with most areas once again reaching very near triple digits. The feels like temperatures will continue to be 108-114° plus through the afternoon. Over the weekend the high looks to get stronger with numerous 100°+ readings. high pressure will actually build back stronger across the area pushing for 100 degree actual temperatures again into the weekend.
The tropics remain quiet as no development is expected over the next 5-7 days.
See a spelling or grammar error in our story? Click Here to report it. Please include the headline.
Subscribe to the Fox 8 YouTube channel.
Copyright 2023 WVUE. All rights reserved.