Dora to make history as only the 2nd hurricane to travel from the Eastern to the Western Pacific Ocean
Dora started as a tropical depression in the Eastern Pacific on July 31st.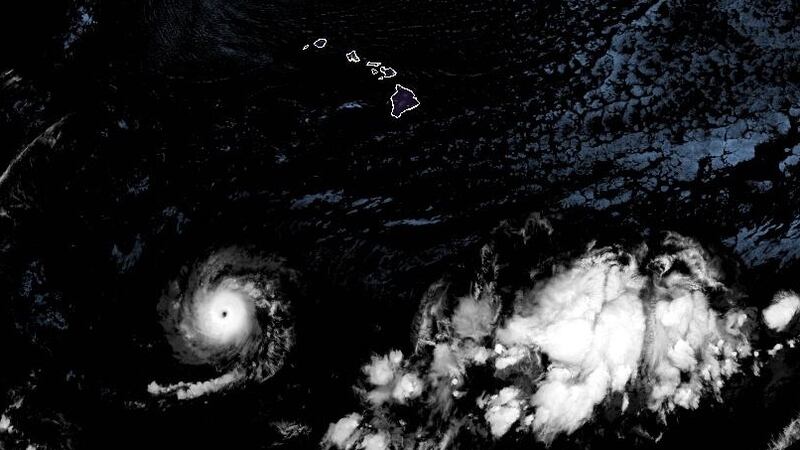 Published: Aug. 11, 2023 at 4:35 PM CDT
NEW ORLEANS (WVUE) - As of Friday afternoon (August 11), Hurricane Dora is continuing to churn in the Pacific Ocean as a Category 2 storm. While it looks to weaken significantly in the coming days, Dora is about to make history as only the 2nd tropical cyclone with hurricane-force winds to travel from the Eastern, Central and Western Pacific Ocean.
The National Hurricane Center's latest update has Dora located just east of the International Dateline. Once it crosses over late Friday, it'll become only the 2nd hurricane in recorded history to keep hurricane-strength winds from the Eastern, through Central and into the Western Pacific.
Before it was named, Dora was a tropical depression that formed off the coast of Mexico on July 31. It strengthened into Tropical Storm Dora on August 1 with a rapid intensification later that day to a hurricane. It has kept a hurricane status through three zones of the Pacific Ocean and is now churning about to head into the Western Pacific.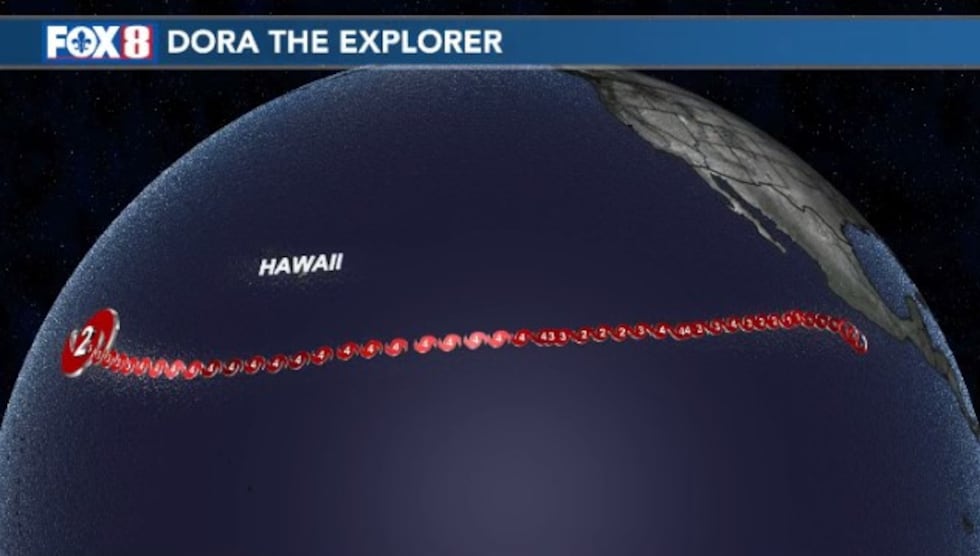 The latest guidance suggests a rapid weakening within the next week as it heads deeper into the Western Pacific and into a more hostile environment. There are no coastal warnings or watches but those located on Wake Island will need to monitor Dora's progress.
The only other hurricane to complete the trek from the Eastern Pacific to the Western Pacific was Hurricane John in 1994.
See a spelling or grammar error in our story? Click Here to report it. Please include the headline.
Subscribe to the Fox 8 YouTube channel.
Copyright 2023 WVUE. All rights reserved.