TRAFFIC ALERT: Propane truck on fire, shutting down part of I-59 in Pearl River Co.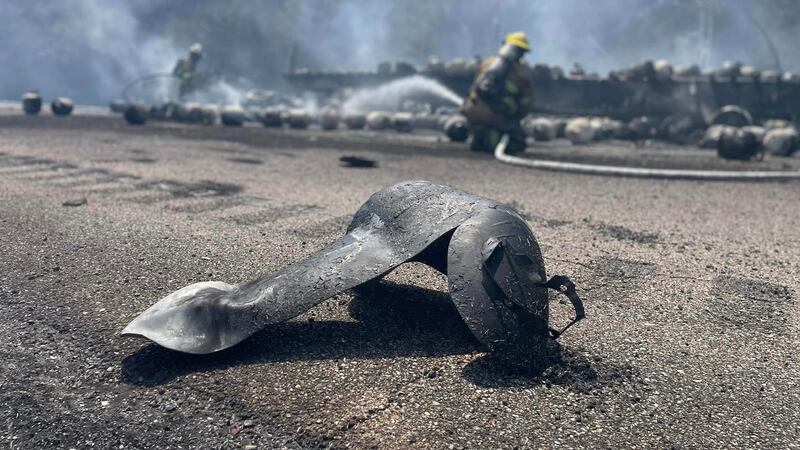 Published: Aug. 14, 2023 at 1:50 PM CDT
|
Updated: Aug. 14, 2023 at 2:12 PM CDT
PEARL RIVER COUNTY, Miss. (WLOX) - Part of I-59 in Pearl River County was shut down in both directions Monday after a vehicle carrying propane tanks caught fire.
According to Mississippi Highway Patrol (MHP), the 18-wheeler was in flames, and the propane tanks it was carrying began exploding.
The incident happened near the 28 mile marker, between exits 27 and 29, just north of Highway 26.
Shawn Wise, Pearl River County EMA Director, said the exploding cylinders were traveling up to a quarter-mile away from the wreck site. Wise also says the fire spread to the grass on both sides of the highway.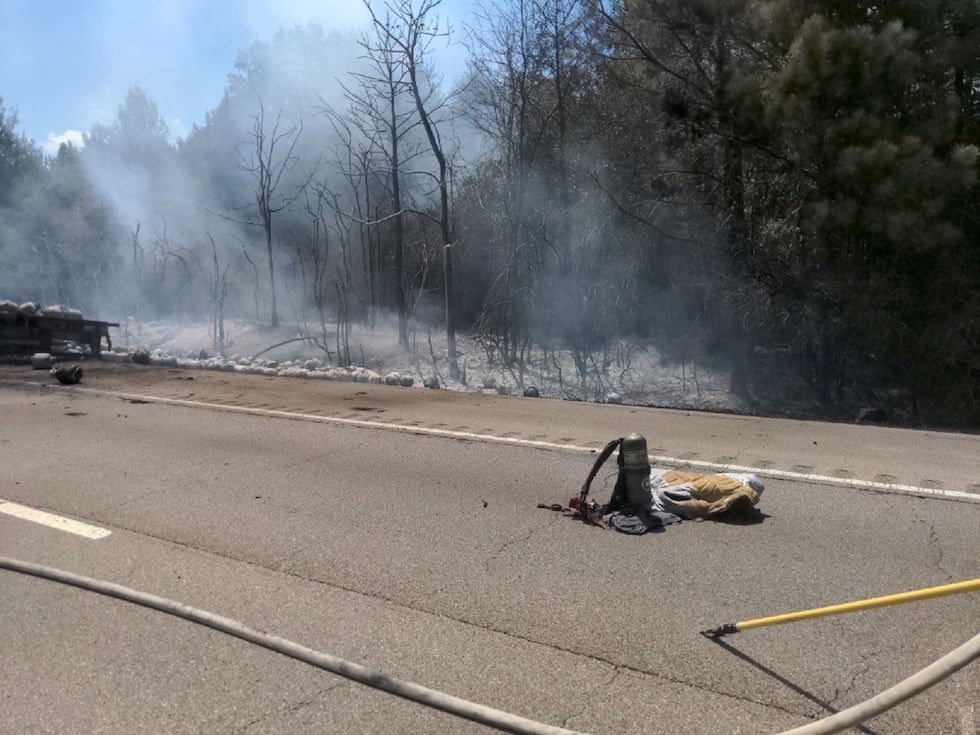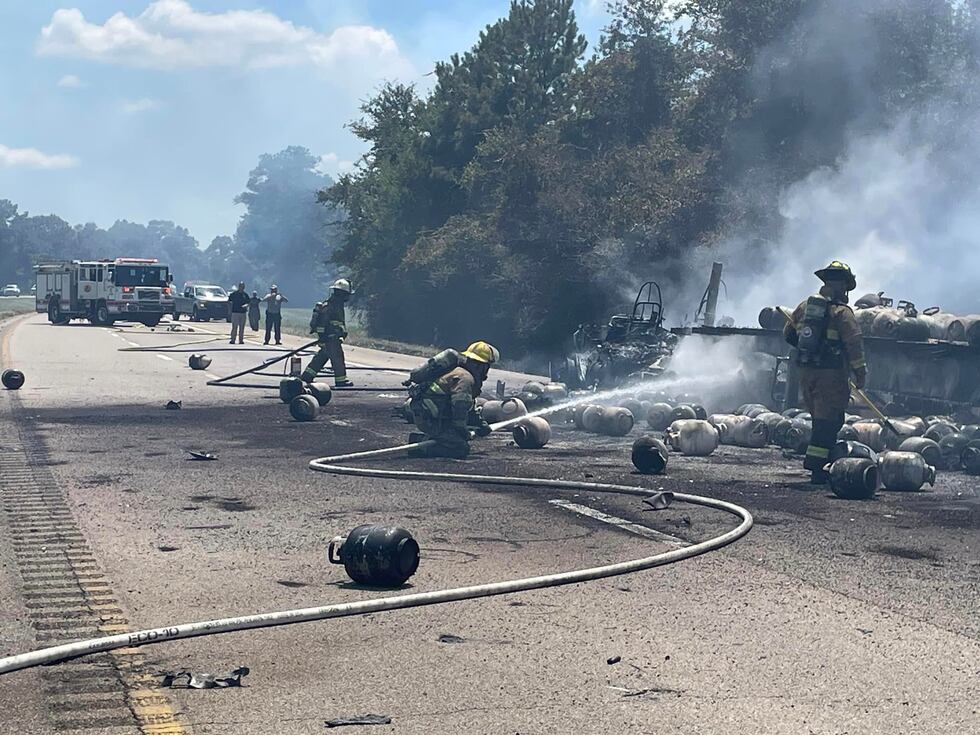 Cal Robertson with the Mississippi Highway Patrol (MHP) says the incident was not due to a crash, and no other vehicles were involved. While the cause is still under investigation, there was likely a mechanical failure such as breaks overheating, causing the fire, and possibly a tire blowout.
Robertson says the driver of the 18-wheeler is hospitalized as of Monday evening. Witnesses say the driver of the 18-wheeler tried to extinguish the fire, but when the flames got too intense, he started to run. That's when a driver told him to jump in her vehicle before the tanks exploded.
Click here to subscribe to WLOX News on YouTube: Keep up with South Mississippi news, sports, and local events on our YouTube channel!
Copyright 2023 WLOX. All rights reserved.