Bruce: Less humid here as the tropics heat up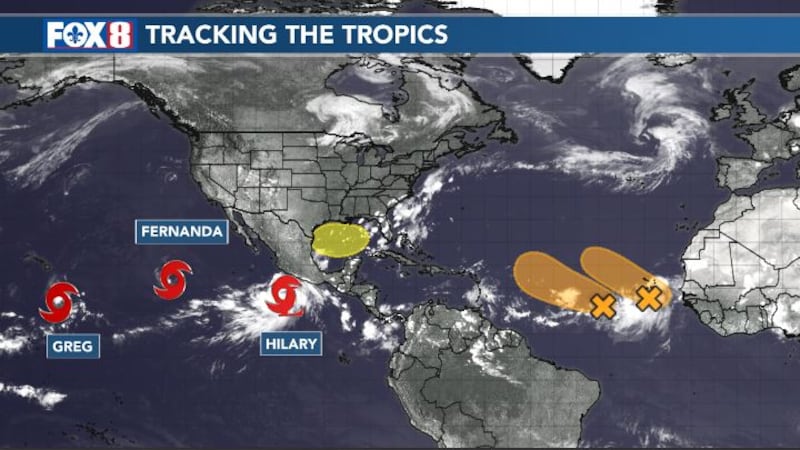 Published: Aug. 16, 2023 at 4:48 PM CDT
NEW ORLEANS (WVUE) - As advertised, the less humid and better feeling air has arrived, Yes it is still in the 90s but the feels like temps are down by more than 15°. The trend continues through Thursday morning leaving a few spots well north in the upper 60s, but by the late afternoon into the evening Thursday moisture begins to return. Hot temperatures will be back by Friday with upper 90s and triple digits back in the forecast for the weekend.
The next big change has us watching the Gulf for the start of next week. The National Hurricane Center has outlined a low risk for development in the northwestern Gulf as a wave of tropical moisture is expected to push into the region towards the beginning of next week. Although water temperatures are extremely warm other factors currently look less than favorable for much development, but we will monitor as we move through the weekend.
See a spelling or grammar error in our story? Click Here to report it. Please include the headline.
Subscribe to the Fox 8 YouTube channel.
Copyright 2023 WVUE. All rights reserved.