Alligator found outside of Dollar General store before opening hours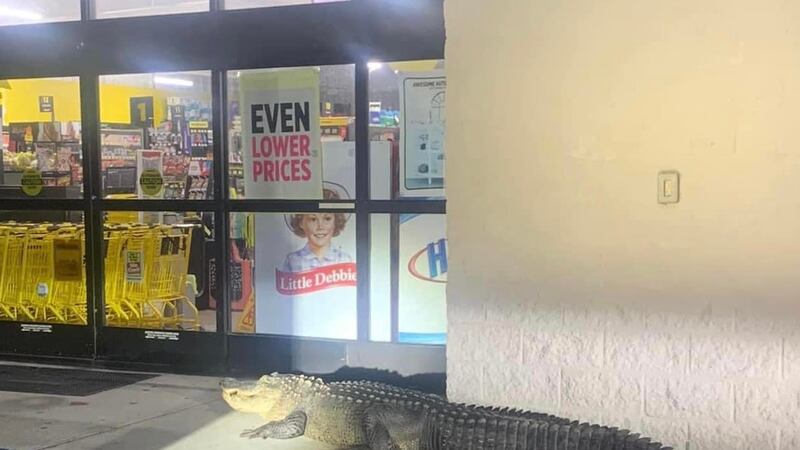 Published: Aug. 29, 2023 at 9:20 AM CDT
PLAQUEMINES PARISH, La. (WVUE) - When you live in Louisiana every day, sometimes you can forget how different the state is compared to other parts of the country.
That is until...you see a giant alligator right before you get your shopping done.
A surprise was waiting for early bird customers and staff at a Dollar General store in Plaquemines Parish on Tuesday (Aug. 29) morning just before opening hours.
Imagine walking into work, coffee in hand, and being greeted at the door by a big ole gator.
That's what Plaquemines deputies say happened on Tuesday. Just a gator looking for a deal.
See a spelling or grammar error in our story? Click Here to report it. Please include the headline.
Subscribe to the Fox 8 YouTube channel.
Copyright 2023 WVUE. All rights reserved.