TIGER ISLAND FIRE UPDATE: Voluntary evacuations remain in some areas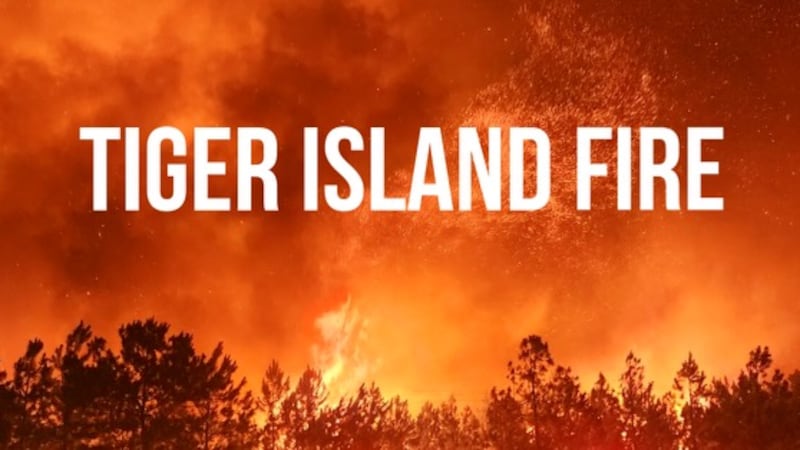 Published: Sep. 3, 2023 at 5:48 PM CDT
|
Updated: Sep. 5, 2023 at 10:36 AM CDT
BEAUREGARD PARISH, La. (KPLC) - Voluntary evacuations are still in place for the Junction community areas north of the town limits of Merryville and east of Junction, and along the areas north and south of La. 190 to the Williams/Vigor Miers Road.
Voluntary evacuations for the Ragle Road/Hauser Road area north of Longville have been lifted.
Southern Area Red Incident Management Team, a national interagency emergency response team, gave an update today on the progress made and plans for the upcoming week in regards to the Tiger Island Fire.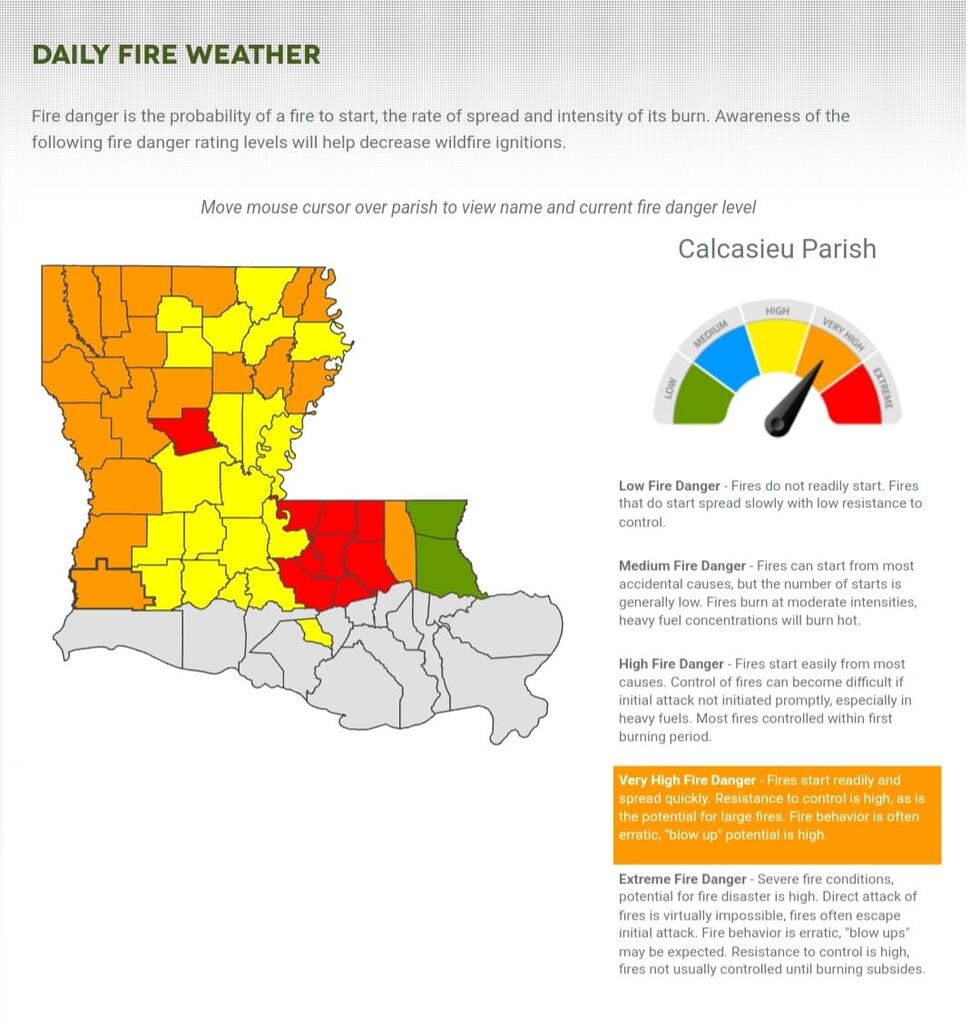 Progress continues to be made on the fire, although there is still work to be done, Ops. Chief Peter Myers said in a briefing Tuesday morning.
Their efforts yesterday were spent mopping up control lines and working towards getting 100 feet wide fire lines of no smoke.
A good portion of the fire received rain yesterday.
Crews continue to focus on the creek bottom on the northside of the fire between Nichols-Sibley and Shuetz roads, which Myers said is likely the most active area currently.
The northwest side of the fire is now contained, though crews will continue to monitor the area.
Hoosier Creek and the south edge of the fire line near La. 110 are still holding some heat, along with on the east side in between Neale Oilfield Road and La. 27. Dozers will expend their efforts on these areas today and in the coming days.
The current acreage of the fire as of Tuesday morning is 31,083.
Officials said none of the communitites in the area will be impacted by smoke today, and the air quality should be improved.
The Beauregard Parish Sheriff's Office said teams will continue to mop-up operations all along the perimeter lines near La. 110 West between Singer and Merryville, in order to keep the fire north of La. 110 West and existing control lines.
Fortunately, the team is finding less heat every day, and residences and structures are protected.
Resources for victims of Tiger Island Wildfire are available HERE.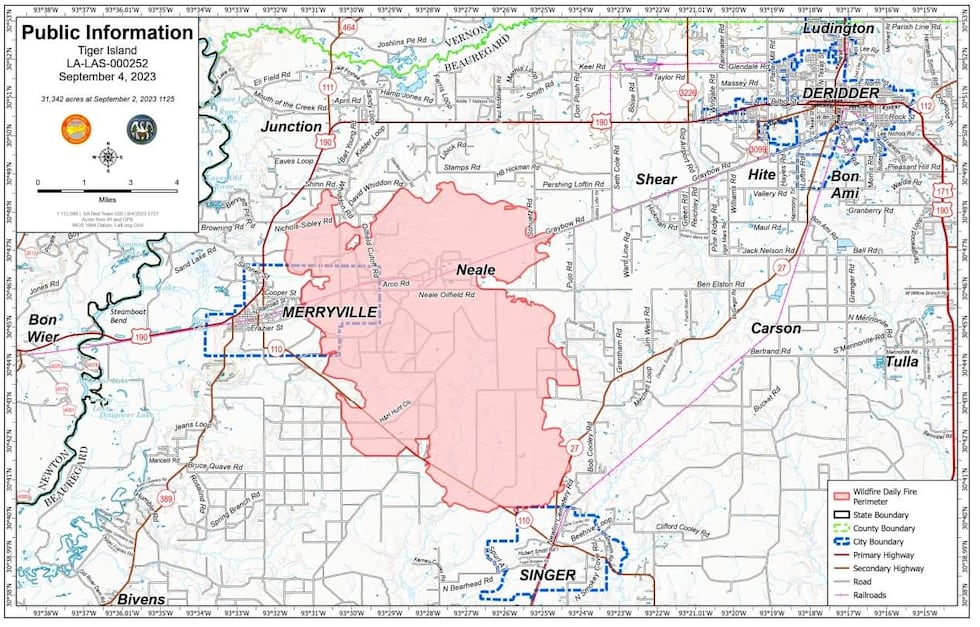 TERMS TO KNOW
Mop-up: The hard physical labor process of extinguishing or removing burning material near control lines down to the mineral soil, felling fire-damaged trees, and cooling ash pits to make a fire line less likely to escape or to reduce residual smoke. This is followed by 'cold-trailing' with the back of one's hand along the ground near the fire line to make sure no heat remains. A mop-up is complete when there is no burning stumps, no smoldering ash pits, and no heat for a safe distance into the black area of a fire perimeter.
Needle cast: The brown, freshly-fallen needles of some trees, like pines; can cause areas that have already burned but retain some heat to rekindle and create smoke.
Containment: When a section of a fire line has no more hot spots or heat nearby, and no chance of 'coming back to life' or growing past the constructed line. There may still be active flames when a fire is contained.
Copyright 2023 KPLC. All rights reserved.