VERNON AND RAPIDES PARISHES: Officials give update on fires
Published: Sep. 3, 2023 at 5:07 PM CDT
|
Updated: Sep. 5, 2023 at 11:14 AM CDT
VERNON AND RAPIDES PARISHES, La. (KPLC) - Officials from the Southern Area Red Incident Management Team, a national interagency emergency response team, provided an update on the Hwy. 113, Lions Camp Road and Elizabeth fires today and their plan for the upcoming days.
There is a lower potential for fire activity today because of the efforts of firefighters and higher humidity. Residents can expect to see less smoke today due to less fire activity and south winds.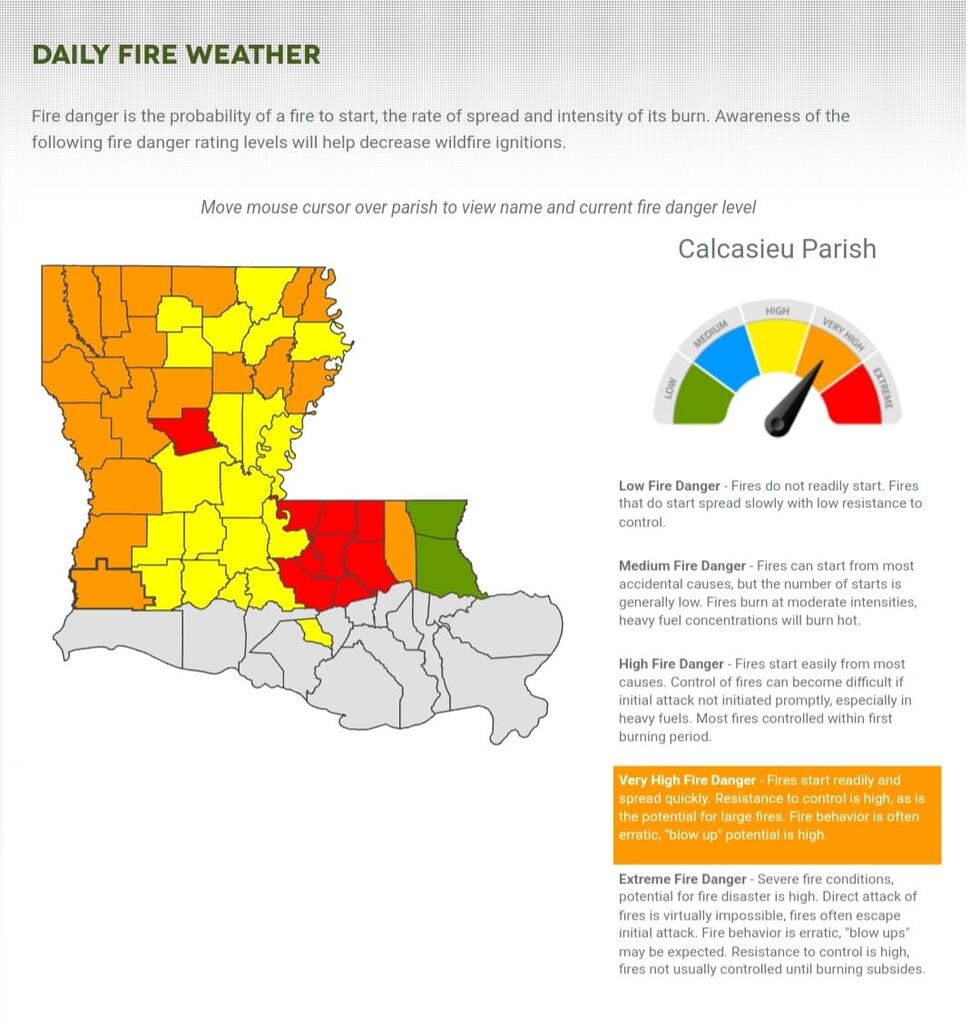 VERNON PARISH
HWY. 113 FIRE
Officials said Tuesday morning the Hwy. 113 fire acreage had been updated to 7,709 acres. The increased number from yesterday is not because the fire grew any, Operations Chief Mark Jamieson said, but because of more accurate mapping.
It has been five days since the fire has grown any, and it sits at 60% contained.
The fire received rain Monday, but some heat remains near the edges of the fire lines. Crews will continue working on mop-up efforts.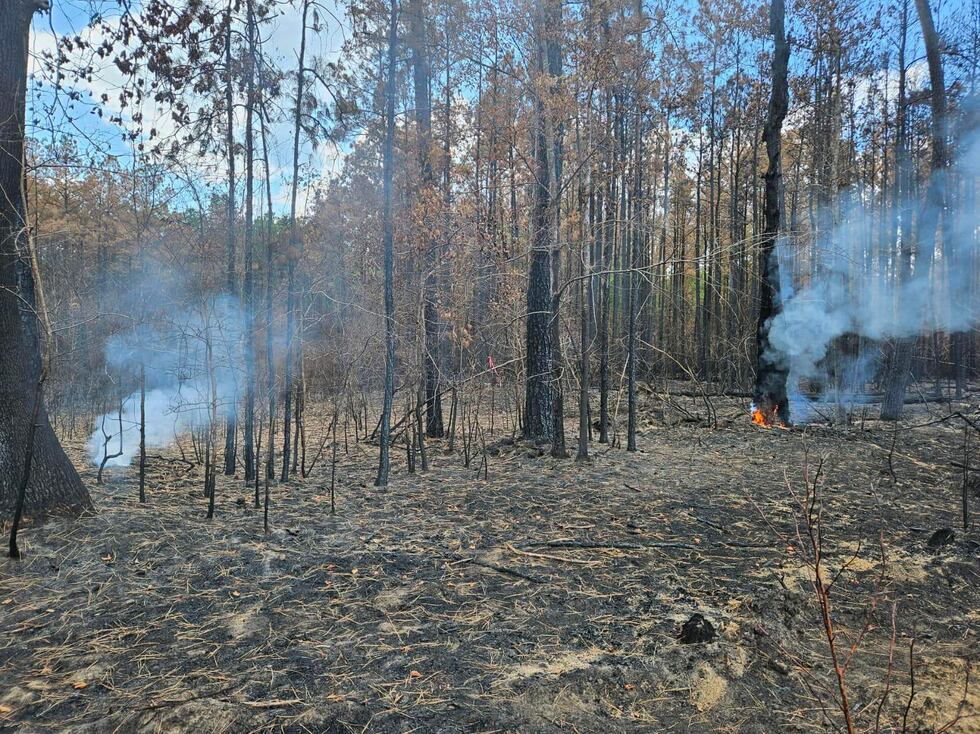 LIONS CAMP ROAD FIRE
Ops. Chief Peter Myers said the fire was about 75% contained as of Tuesday morning.
The fire did receive rain yesterday, which assisted in the crew's efforts.
There are some isolated hot spots around the perimeter of the fire, but Myers remains confident in the progress of their mop-up.
"It's starting to look real good," said Myers.
RAPIDES PARISH
ELIZABETH FIRE
Officials are optimistic about the Elizabeth Fire, according to Ops Chief Dave Walker.
The fire is around 60% contained as of Tuesday morning.
Additional resources came in Monday to assist.
Crews work today establishing dozer lines on the southwest corner of the fire and working north along the Tenmile Creek.
The southside of the fire, closest to La. 112, is contained.
The focus for Tuesday and the coming days is the western flank and the eastern side of the firelines.
TERMS TO KNOW
Mop-up: The hard physical labor process of extinguishing or removing burning material near control lines down to the mineral soil, felling fire-damaged trees, and cooling ash pits to make a fire line less likely to escape or to reduce residual smoke. This is followed by 'cold-trailing' with the back of one's hand along the ground near the fire line to make sure no heat remains. A mop-up is complete when there is no burning stumps, no smoldering ash pits, and no heat for a safe distance into the black area of a fire perimeter.
Needle cast: The brown, freshly-fallen needles of some trees, like pines; can cause areas that have already burned but retain some heat to rekindle and create smoke.
Containment: When a section of a fire line has no more hot spots or heat nearby, and no chance of 'coming back to life' or growing past the constructed line. There may still be active flames when a fire is contained.
Copyright 2023 KPLC. All rights reserved.