Louisiana residents can resume outdoor cooking with safety measures in place
Thursday's anticipated update to Drought Index Map shows almost all of state in highest categories for fire risk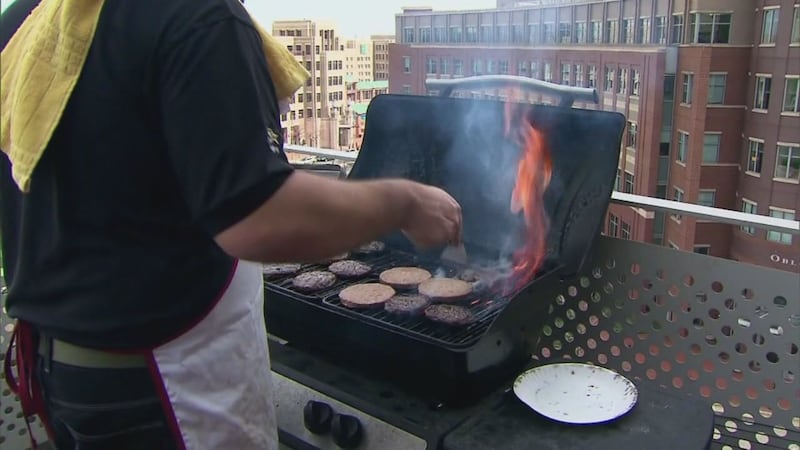 Published: Sep. 6, 2023 at 4:07 PM CDT
(KSLA) — Louisiana residents can resume outdoor cooking with safety measures in place, the state fire marshal's office announced Wednesday afternoon (Sept. 6).
That means using contained cooking equipment like grills and smokers that are designed for cooking purposes only. And use them on a flame-resistant surface, such as a concrete patio, with a fire extinguisher or water source nearby.
"The fuel source for this equipment (propane, charcoal, pellets, etc.) is not a factor in its acceptable use," the fire marshal's office reports.
The use of open flames in fire pits, campfires, barrels, bonfires, burn piles and like open burning remains prohibited under the statewide burn ban.
Thursday's anticipated update to the Drought Index Map shows that almost all of Louisiana remains in the highest categories for fire risk and, in fact, more parishes are being added to the worst category, exceptional drought.
And according to the state's weather experts, although some areas have received rain in the past few days, it has not significantly improved conditions and has not been consistent even within individual parishes.
The forecast for the rest of this week into next week still keeps Louisiana under very high temperatures alongside a consistent drop in humidity, which increases the chances for renewed red flag warnings throughout most of the state.
"Wildfires are still burning across our state. Hundreds of firefighters are still working hard to extinguish those fires. And there's a grave concern more can develop," State Fire Marshal Chief Dan Wallis said in a news release.
"Even though we have received a limited amount of rain, drought conditions still exist that could result in a massive wildfire," Agriculture & Forestry Commissioner Dr. Mike Strain said. "We are asking for your help. Please continue to follow the guidelines of the burn ban that remains in place at this time. Let's continue to pray for much-needed rain that will allow us all to get back to normal."
Copyright 2023 KSLA. All rights reserved.