Bruce: Higher humidity makes a return with that muggy feel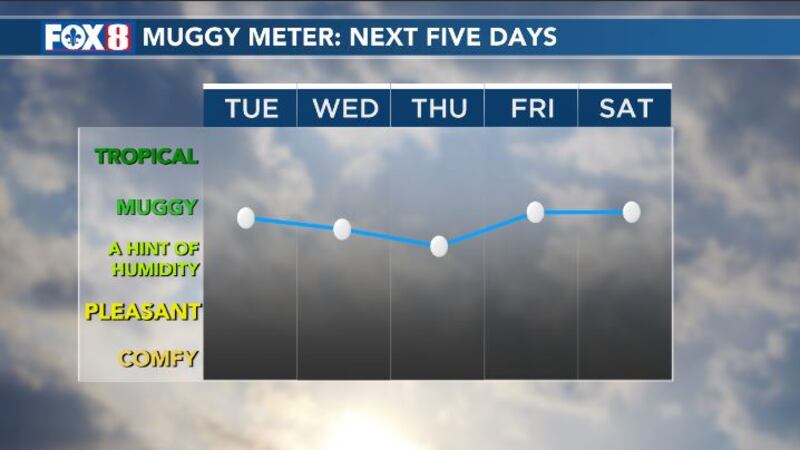 Published: Sep. 11, 2023 at 3:12 PM CDT
NEW ORLEANS (WVUE) - After a few days of cooler mornings and lower humidity, the winds of change are coming. this will bring in more warm and moist air to the area. As far as rain chances, they will remain on the lower side with only about 20 percent coverage for the next couple of days. Wednesday will be the next best chance for rain as we see about 40 percent rain coverage ahead of the next trough that will dig into the region.
In the tropics, yesterday was the peak of the season as we slowly come down through the end of September and October. t the present time, the Atlantic is very active. We have northing to worry about in our part of the world over the next 7-10 days. Hurricane Lee continues to push northwest. There is a chance once it makes the turn northeast we could see more impact to the New England area. Margot looks to remain out to see and several waves moving off the African coast show signs of development, but no threat to the Gulf at this time.
See a spelling or grammar error in our story? Click Here to report it. Please include the headline.
Subscribe to the Fox 8 YouTube channel.
Copyright 2023 WVUE. All rights reserved.