Saltwater intrusion may stick around for a while
Low river levels have allowed saltwater intrusion all summer
Published: Sep. 20, 2023 at 4:17 PM CDT
NEW ORLEANS (WVUE) - Saltwater has been creeping up the Mississippi River for several months. It has been affecting drinking water in Plaquemines Parish where many are now drinking bottled water and having ice brought in.
St. Bernard Parish is preparing for the worst of the saltwater wedge as it is expected to move up to that part of the river by early October.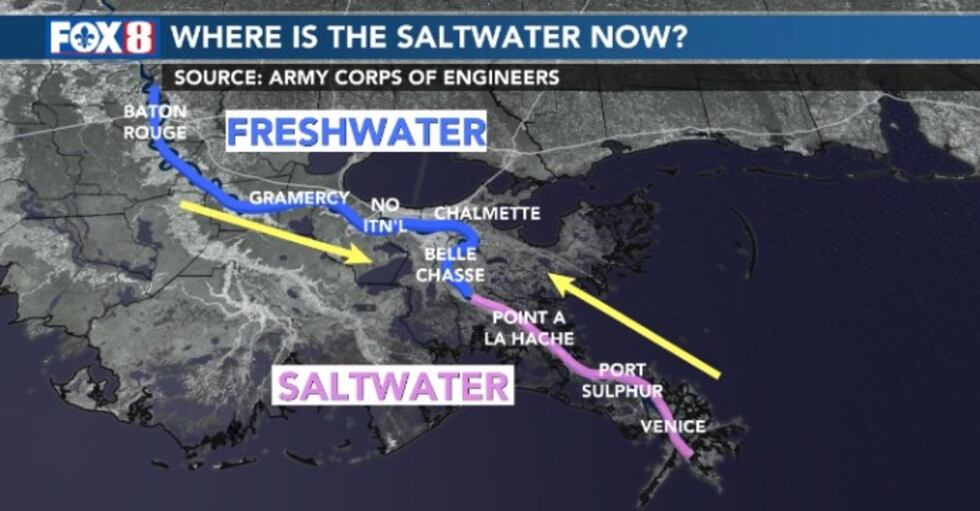 According to the Army Corps of Engineers, the saltwater has made its way to north of Point a la Hache. It's moved that far north because the freshwater levels that flow down the Mississippi from the north have been low all summer. That's allowed the saltwater to slowly move north since it doesn't have the normal streamflow to hold it back.
The river gauge in Belle Chasse shows just how much lower than normal the river has been over the summer, allowing for the saltwater to creep up the river for the last several months.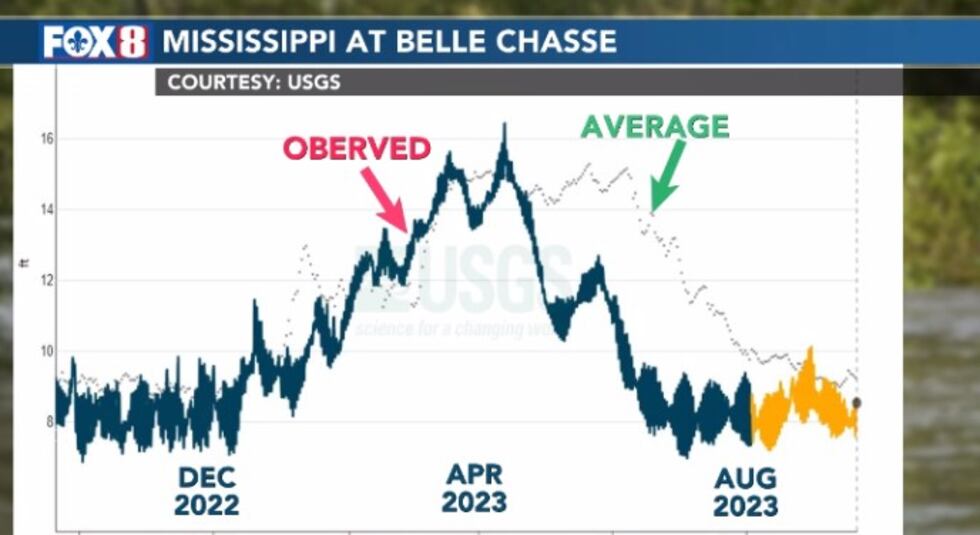 The Mississippi River levels are dictated by water upstream in several basins that make up the Mississippi Watershed. The rainfall in these regions travel through the basins and drain into the Mississippi.
When these areas are abnormally dry or in a drought, water levels aren't as high downstream. This leads to low water levels running through Louisiana.
No matter how much rain Louisiana gets, the river won't rise until areas upstream get rain.
The good news is that areas far north have a rainy signal in the next week. But even though some areas could see up to 5″ of rain, not all will make it into the river, and it still won't be enough to raise our levels this far south.
While this rainy signal is a good sign, we need a good season's worth of rainfall to raise our river levels. That doesn't typically happen this time of year.
Furthermore, it can take weeks to months for a single rain drop to make its way from Lake Itasca, Minnesota - the beginning of the Mississippi - all the way to the Gulf.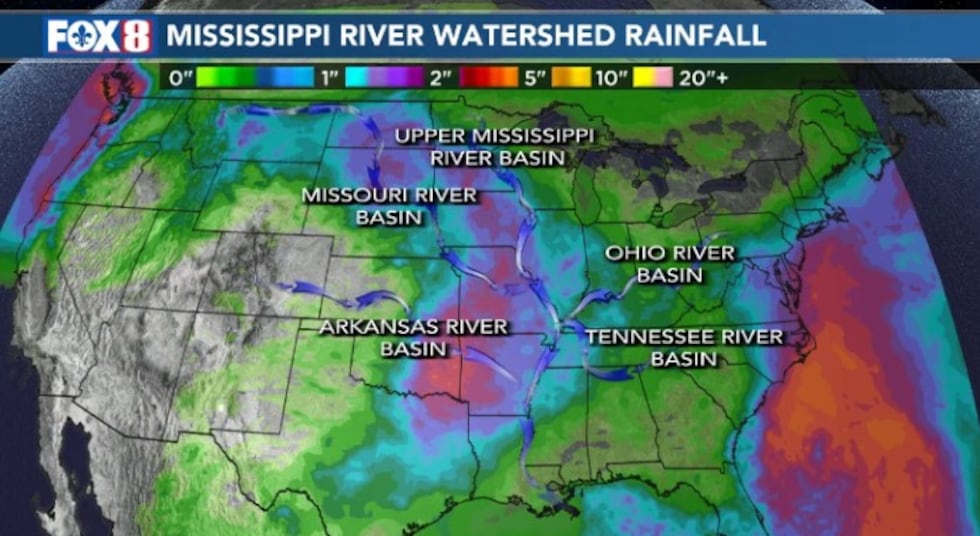 See a spelling or grammar error in our story? Click Here to report it. Please include the headline.
Subscribe to the Fox 8 YouTube channel.
Copyright 2023 WVUE. All rights reserved.