Football, Fútbol, Food: Coach Prime and Colorado need to just "Block out the noise"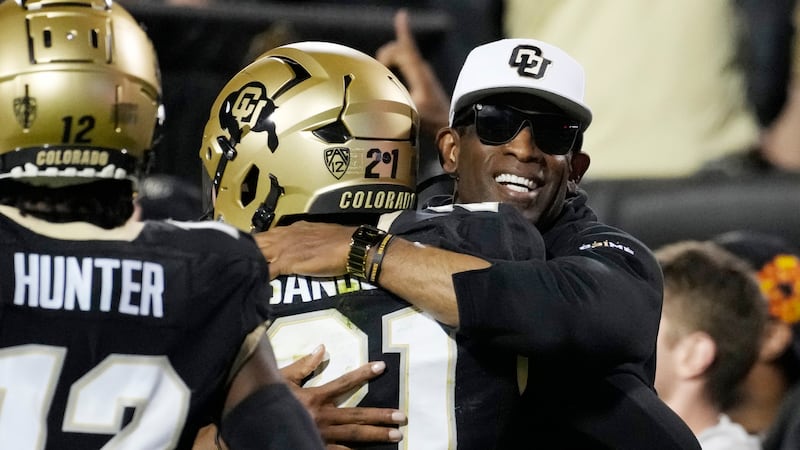 Published: Sep. 22, 2023 at 4:34 PM CDT
NEW ORLEANS (WVUE) - In this edition of FFF: Coach Prime could follow the Coach O blueprint to victory, who's the contenders and pretenders in European soccer, and some pizza news.
FOOTBALL
I was one of the 11 million viewers that checked out the Colorado-Colorado State game this past Saturday night. What Deion Sanders has done with the program is absolutely remarkable. Everyone is all in on the Buffs.
One of Coach Prime's big mantra's is "We coming."
Coach Ed Orgeron made that quote famous after a loss at Alabama in 2017. I remember it vividly, because I was there when he said it.
Another notable phrase from Coach O was "Block out the noise." The former LSU Tiger coach said it all the time.
Well, maybe that's what Coach Prime should take a look at for his program.
Don't focus on the reporters predictions, call them out at press conferences, or listen to opposing coaches radio shows. Just focus on you and your undefeated team.
Coach O won a national title. Maybe, "blocking out the noise" will do the same for Deion and the Buffaloes.
FÚTBOL
There's five major leagues in European soccer: England, Italy, Spain, Germany, and France. All of the top-5 leagues kicked their seasons off over a month ago. So it's time to lay out who's the contenders to take the crown in each country.
Germany
Bayern Munich has won 11 consecutive titles. I have no doubt they'll win a 12th in a row next May. Yes, Stuttgart and Bayer Leverkusen are in front of Munich right now, but I know how this movie ends.
England
Manchester City owns five wins in five matches. City is the favorite to win their fourth title in a row next spring. Tottenham, Arsenal, and Liverpool are in the mix, but it's still City and everyone else.
Spain
It's two teams, Real Madrid and Barcelona. That is all.
France
With no Neymar or Messi, Kylian Mbappé will have to steer Paris Saint-Germain to a trophy on his own. Nice, Monaco, and Marseille have a legitimate shot at Ligue 1 title.
Italy
Now the Serie A race for a title is wide open. It could be Inter Milan, Juventus, AC Milan, or Napoli. Inter Milan smashed AC Milan, 5-1, last weekend. So Inter is ahead in the race right now.
FOOD
I got to know Tony Cortello and his family when they owned Franky and Johnny's restaurant.
Now, Tony has a new business venture, he owns Mid City Pizza.
They have two locations: South Miro across from Tulane University and on Banks Street in Mid-City.
The South Miro location is open seven days a week for delivery and pickup. The Banks Street location should be open in 60-90 days.
Since Cortello took over, Mid City is producing some tasty pizzas and the service is strong. When they give you a time for pickup, it's ready to go.
Cortello has a passion for quality ingredients, and he's great with customers. Mid City will no doubt only go higher with Tony running the show.
See a spelling or grammar error in our story? Click Here to report it. Please include the headline.
Subscribe to the Fox 8 YouTube channel.
Copyright 2023 WVUE. All rights reserved.