Tropical Storm Philippe forms in the Atlantic
Philippe is now the 16th tropical cyclone of the 2023 season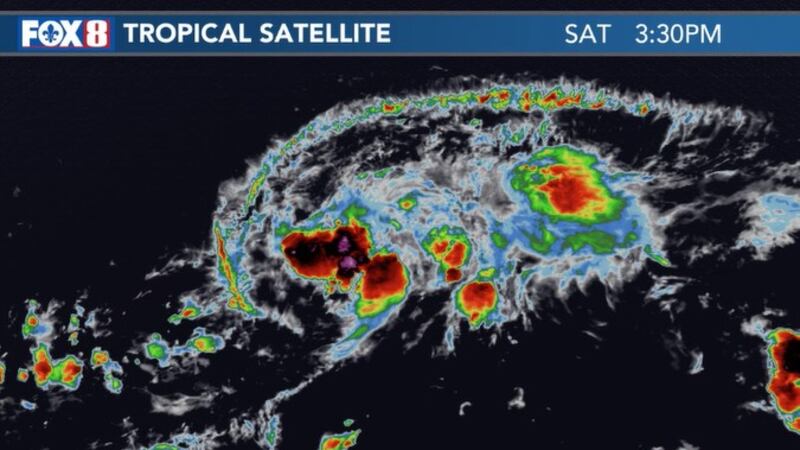 Published: Sep. 23, 2023 at 4:02 PM CDT
NEW ORLEANS (WVUE) - Tropical Storm Philippe has formed in the Atlantic. It is the 16th tropical cyclone of the season and the 12th named storm to form since August 20.
Philippe is located roughly 1,500 miles east-northeast the Lesser Antilles and is moving to the west at 15 mph. It has maximum sustained winds of 35 mph and is expected to see strengthened winds of 65 mph by midweek. The slow westward movement will continue for a few more days until it will encounter a high-pressure trough which will help to stir it north.
Philippe is expected to run into wind shear in the coming days which should keep it from rapidly intensifying. The official intensity forecast is for it to remain a tropical storm for the next five days.
Philippe poses no threat to land.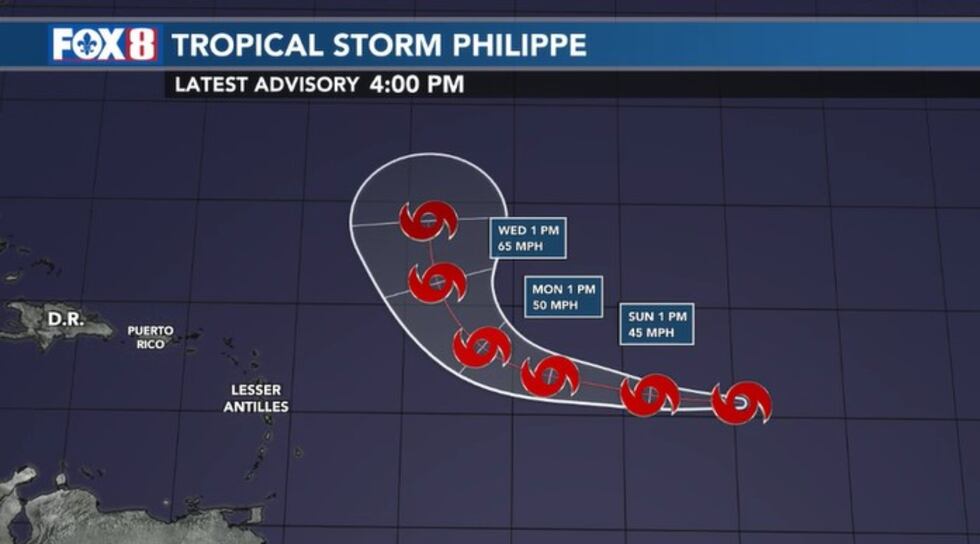 See a spelling or grammar error in our story? Click Here to report it. Please include the headline.
Subscribe to the Fox 8 YouTube channel.
Copyright 2023 WVUE. All rights reserved.