Couple accused of trying to sell jaguar in Academy Sports parking lot after also selling margay cub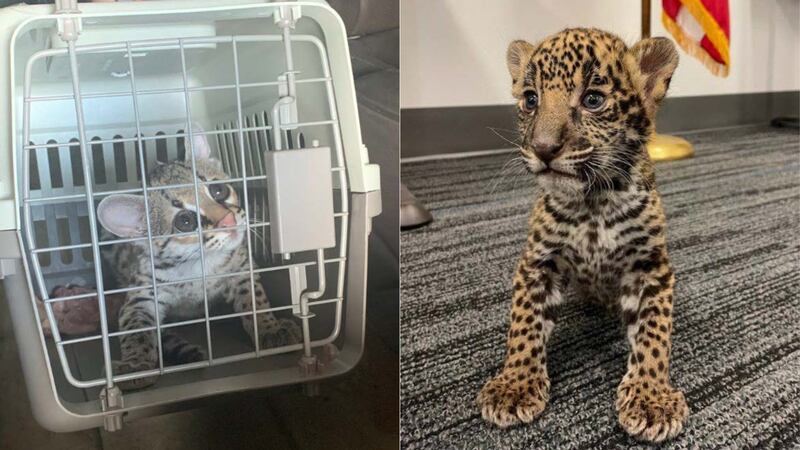 Published: Sep. 28, 2023 at 11:49 AM CDT
McALLEN, Texas (Gray News) – A couple in Texas have been arrested for selling two big cats, including one in the parking lot of an Academy Sports store, according to officials.
A news release from the U.S. Attorney's Office – Southern District of Texas said Rafael Gutierrez-Galvan, 29, and his wife Deyanira Garza, 28, made their first court appearance Wednesday.
A criminal complaint said Gutierrez-Galvan sold a margay cub on Aug. 24 for $7,500 in the parking lot of a local Academy Sports store.
On Tuesday, Gutierrez-Galvan attempted to sell a jaguar cub to the same buyer, the attorney's office said. However, the sale was thwarted when police conducted a traffic stop.
Investigators recovered both the jaguar cub and the margay cub. It's unclear where they were taken.
Officials said neither Gutierrez-Galvan nor Garza possess a license to buy, sell, trade or transport exotic animals.
Officials said this is the first case filed under The Big Cat Act, which was enacted in December 2022 and prohibits the importation, transportation, sale, and possession of prohibited wildlife species.
If convicted, Gutierrez-Galvan and Garza face up to five years in federal prison and up to $20,000 in fines.
Copyright 2023 Gray Media Group, Inc. All rights reserved.