St. Tammany Coroner fires successor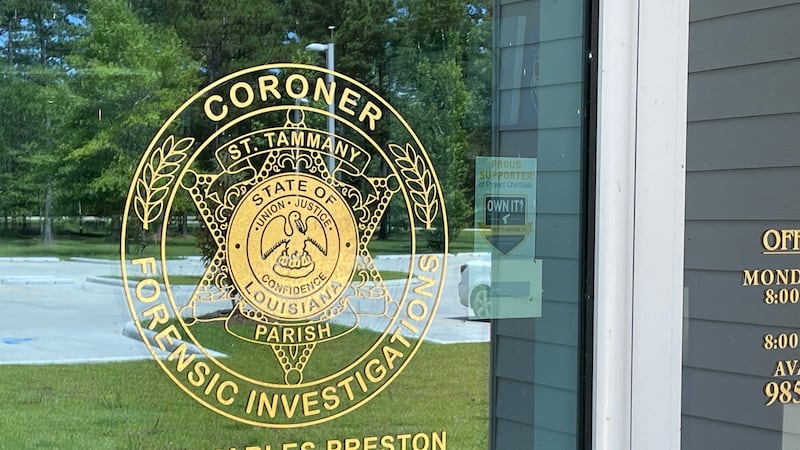 Published: Oct. 6, 2023 at 10:21 AM CDT
ST. TAMMANY PARISH, La. (WVUE) - The St. Tammany Parish Coroner fired his successor on Thursday.
Dr. Charles Preston sent a press release announcing he fired the office's forensic pathologist, Christopher Tape.
Preston claims Tape violated the office's confidentiality policy by releasing information that could interfere with an ongoing law enforcement investigation. Preston said authorities would investigate the matter but did not provide more details.
FOX 8 spoke to Tape on Thursday. He claims he was fired for being a whistleblower.
"I believe I'm a whistleblower who got fired for that. I believe there are a number of other whistleblowers that got fired ... for making allegations of unethical behavior. They recruited me in spring, and I started working as a contract doctor, then I started working full-time May 1. And basically, I had no desire in the world to become a coroner. And because of what I saw as mismanagement and covering up unethical behavior, and illegal behavior, and firing whistleblowers, I decided to qualify for coroner. Despite saying he wants a smooth transition, he has done anything but provide a smooth transition for me ... as the unopposed coroner-elect. That office is not being run properly," Tape said. "Basically, it's more work and less pay for me to be a coroner, so I only did it because I thought it needed to be done."
Tape is running unopposed in the upcoming election, and will become St. Tammany Parish's next coroner. However, following Preston's decision, he won't be employed at the coroner's office until he takes the job.
See a spelling or grammar error in our story? Click Here to report it. Please include the headline.
Subscribe to the Fox 8 YouTube channel.
Copyright 2023 WVUE. All rights reserved.