FOX 8 Defenders: Amendment change on ballot would remove tax-exempt status for slumlords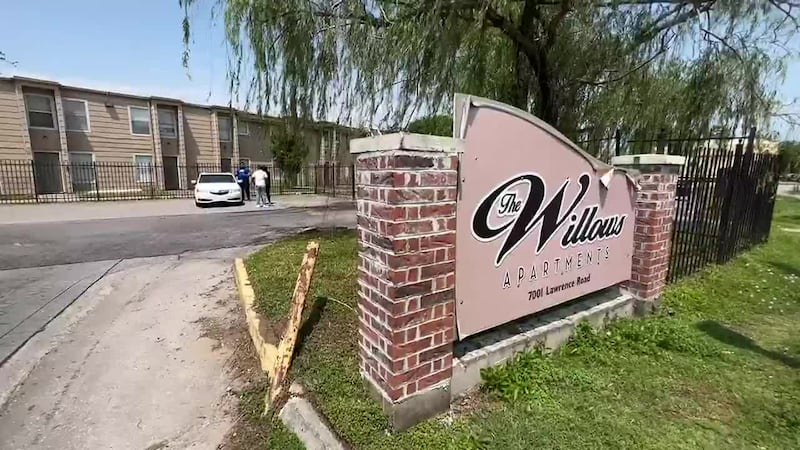 Published: Oct. 12, 2023 at 11:29 AM CDT
NEW ORLEANS (WVUE) - In response to a FOX 8 Defenders investigation, Louisiana lawmakers introduced a constitutional amendment change, slated for the upcoming ballot on Sat., Oct. 14. The investigation brought to light dire living conditions in properties owned by a religious non-profit in the New Orleans area.
Constitutional amendment number four seeks to revoke tax-exempt status from non-profits that own properties posing health or safety risks to tenants.
"We're not talking about hey, you didn't cut the grass or there was a broken light or anything like that, no this is like you are endangering people's lives with the unsafe structures that you are renting," New Orleans City Council Vice President Helena Moreno said.
Moreno pushed for the law change after a series of FOX 8 investigations into The Willows apartment complex in New Orleans East.
Tenants showed us holes in their ceilings, some of which had been there for years.
"This is not fair, no one has to live like this and they tell me, oh we're going to get someone and then they stop answering the phone," Caroline Bailey continued.
The property owner, Global Ministries Foundation (GMF Preservation of Affordability Corporation), a religious non-profit based in Tennessee, has faced scrutiny for the deplorable living conditions in their various apartment complexes nationwide.
"I mean this is someone who owns a variety of different properties, all across the country, making a lot of money out of these apartment complexes. Yet, the living conditions that he's keeping people under are absolutely deplorable and by the way, he claims to be a minister. So why in the world should he receive a property tax exemption? Why should he not pay taxes when he can't even uphold to being a good nonprofit?" Moreno questioned.
FOX 8 DEFENDERS
Child begs for help at Bellemont apartments
Former JP Fire Chief calls Bellemont apartments a ticking time bomb
Nonprofit that owns Willows received millions in state financing
Willows management attempts to end lease of family who spoke to FOX 8
Residents describe deplorable conditions at Parc Fontaine apartments
Code enforcement repeatedly cited The Willows and two other non-profit-owned properties, Parc Fontaine in Algiers and The Bellemont in Metairie. Tenants experienced issues like water leakage and mold infestation.
"My sisters are getting sick, my momma, she's doing a lot, but there's not much she can do," 14-year-old Niyasia Clay told FOX 8.
City officials noted that enforcing fines against these properties is challenging due to their tax-exempt status. However, the proposed law change would require slumlord non-profits to pay taxes and settle all fines, affecting the entire state.
Local leaders hope voters across the state will help pass this law change that would add another tool in their toolbox, to hold non-profit slumlord property owners, accountable.
If it passes, it goes into effect on January 1, 2024.
See a spelling or grammar error in our story? Click Here to report it. Please include the headline.
Subscribe to the Fox 8 YouTube channel.
Copyright 2023 WVUE. All rights reserved.