Tammy forms in the Atlantic
Tropical Storm Tammy is headed for the Lesser Antillies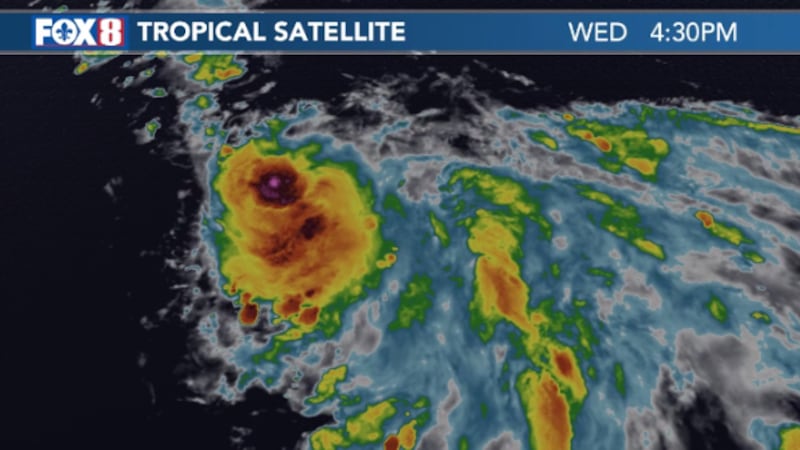 Published: Oct. 18, 2023 at 4:59 PM CDT
NEW ORLEANS (WVUE) - The next named storm of the Atlantic hurricane season has formed.
Tropical Storm Tammy is currently located in the central Atlantic, nearing the Lesser Antilles as it heads westward. It is currently an area of thunderstorms that is slowly becoming more organized after traversing over the warm waters of the Atlantic.
This system has sustained winds of 40 mph and is moving to the west at 23 mph. It is forecast to strengthen with winds up to 60 mph by Thursday and 65 mph winds by Friday and Saturday as it approaches the Lesser Antilles.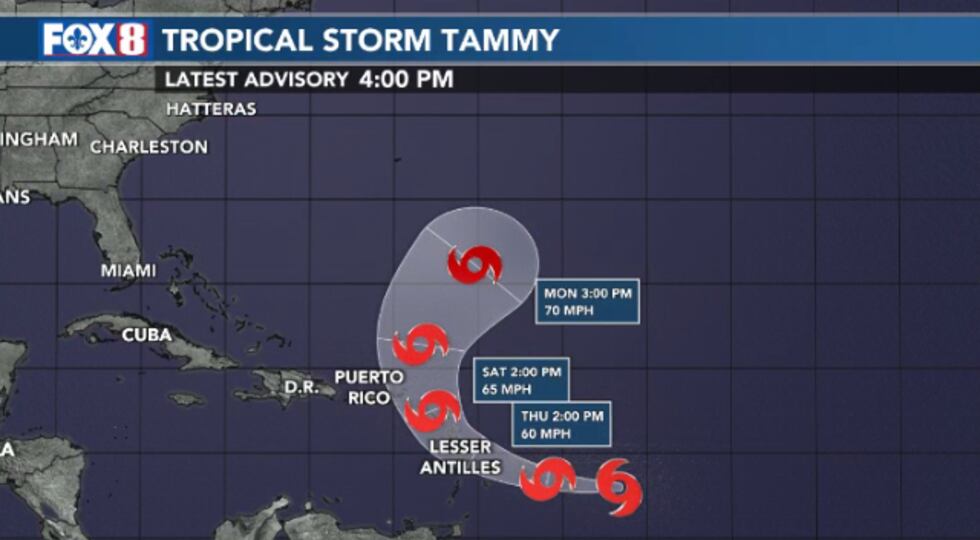 Parts of the Lesser Antilles could see heavy rainfall that could lead to flooding and gusty winds by Friday as the system approaches. Impacts are also possible in the northern Caribbean this weekend.
Model forecasts indicate that the storm will take a northward turn at some point in its journey by the Caribbean. This is due to an area of high pressure over the central Atlantic. The timing of the turn will also depend on the speed of a low-pressure system progressing across the United States that will help to direct the system northward.
Tropical Storm Tammy is not a threat to the Gulf Coast.
So far there have been 20 named storms in the 2023 Atlantic hurricane season. Six of those have been hurricanes and three were major hurricanes of Category 3 or higher rating.
The season has been above average so far with the number of named storms. There are typically 14.4 named systems in an average year.
See a spelling or grammar error in our story? Click Here to report it. Please include the headline.
Subscribe to the Fox 8 YouTube channel.
Copyright 2023 WVUE. All rights reserved.